PRESIDENT Donald Trump's administration has revealed a plan to open almost all US offshore waters to oil and gas drilling.
The move is aimed at boosting domestic energy production, but has angered environmentalists and the tourism industry.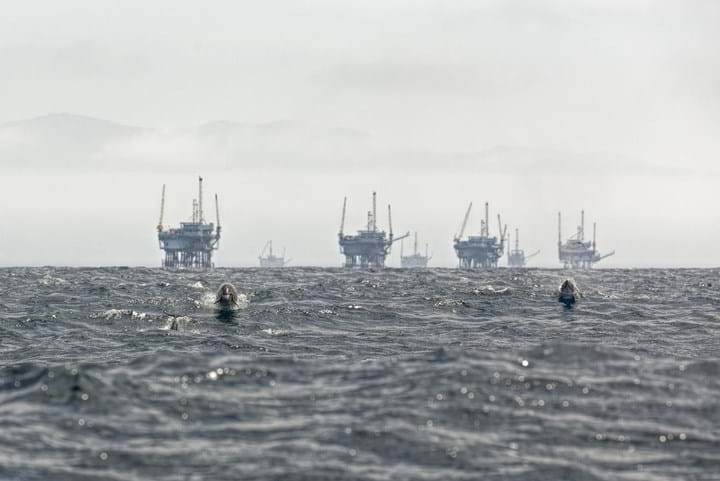 Over 90% of the outer continental shelf area is to be made available over 47 lease sales between 2019–2024, in all but one of 26 planning areas in US waters. This includes 19 off the coast of Alaska, 12 in the Gulf of Mexico, and seven areas offered for new drilling in Pacific waters off California, where drilling has been opposed since a 1969 spill near Santa Barbara.
The announcement was made by secretary of the interior Ryan Zinke as part of the National Outer Continental Shelf (OCS) Oil and Gas Leasing Program. It reverses Obama-era bans on drilling, which covered about 94% of the outer continental shelf.
"We want to grow our nation's offshore energy industry, instead of slowly surrendering it to foreign shores," Zinke said. He stated that the plan is not final, and will be subject to a 60-day comment period.
Industry groups have welcomed the plans, with Independent Petroleum Association of America SVP Dan Naatz saying: "Expanding access to additional offshore reserves allows the United States to better understand where production potential exists and where capital should be invested."
But the move has been opposed by several US states. Rick Scott, the Republican governor of Florida, said: "I have already asked to meet immediately with secretary Zinke to discuss the concerns I have with this plan and the crucial need to remove Florida from consideration."
The governors of New Jersey, Delaware, Virginia, North Carolina, South Carolina, Oregon and Washington have also expressed concerns regarding potential impacts upon marine ecosystems and coastal economies that rely on tourism and fishing.
Frank Knapp, founder of the South Carolina Small Business Chamber of Commerce, questioned why oil and gas was being favoured over other industries. "What part of the business sector are they listening to? It's certainly not small or coastal businesses whose livelihoods are dependent on healthy oceans," he said.
And environmental group Friends of the Earth (FOE) described the plans as "short-sighted" and "reckless".  Marcie Keever, FOE oceans and vessels programme director, said: "Climate science is clear that the remaining untapped fossil fuel reserves must be kept 'in the ground' if we are to have any chance of leaving a stable climate for future generations."