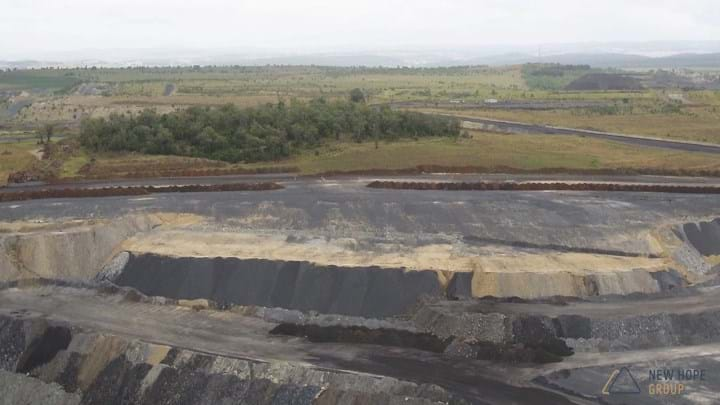 New Hope Group
THE Queensland Government has given the green light to stage three of the New Hope Group's open-cut coalmine near Toowoomba, granting approval to expand and extend its life for another 12 years to 2034. 
The move, which has been condemned by anti-coal campaigners, would lift New Acland's output from 4.8m t to 7.8m t a year, however it is reliant upon the grant of a mining tenure that has yet to be provided. 
Queensland approved an amended Environmental Authority (EA) for the mine, after New Acland Coal agreed to amend the land's final use from grazing to a vegetated habitat after operations at the mine have ceased. 
Under the agreement, New Acland will invest £1.1m (US$1.4m) into the rehabilitation project to ensure that approximately 100 ha of land will be planted with vegetation suitable to support koalas. A wildlife corridor connecting existing known koala populations is also to be established. 
Despite the pledge to transform the land into a wildlife habitat afterwards, anti-coal campaigner Paul King has condemned the plan, saying he has "no confidence" that the developer would "adhere to the spirit and terms of its EA [environmental approval]", and said it was incumbent on Resources Minister Scott Stewart "to simply reject this project", reports the Guardian. 
Along with "eating up good farmland and stealing groundwater", the Oakey Coal Action Alliance (OCAA) member is concerned that the stage 3 expansion, which was first presented nearly 14 years ago, would delay the transition away from coalmining. 
Coalmines in Australia have come under increased scrutiny in the last few years, as the country looks to embrace renewable energy sources to tackle climate change. 
The Western Australian Government has said it will shut its state-owned coal plants by 2030, and plans are in motion for the Mt Arthur facility in New South Wales to close down in 2030 after mining giant BHP failed to sell it. 
In addition to the closures, the Australian Government has also announced its plans to reduce greenhouse gas emissions by 43% below 2005 levels by 2030, and has set aside a financial package to help put Australia on track to achieve net zero emissions by 2050.  
This includes; £11.3bn (US$13.6bn) investment in Australia's electricity grid to accelerate the decarbonisation of the grid; an additional £170m to deliver community batteries and solar banks across Australia, and up to £1.7bn investment to support renewables manufacturing and low emissions technologies.