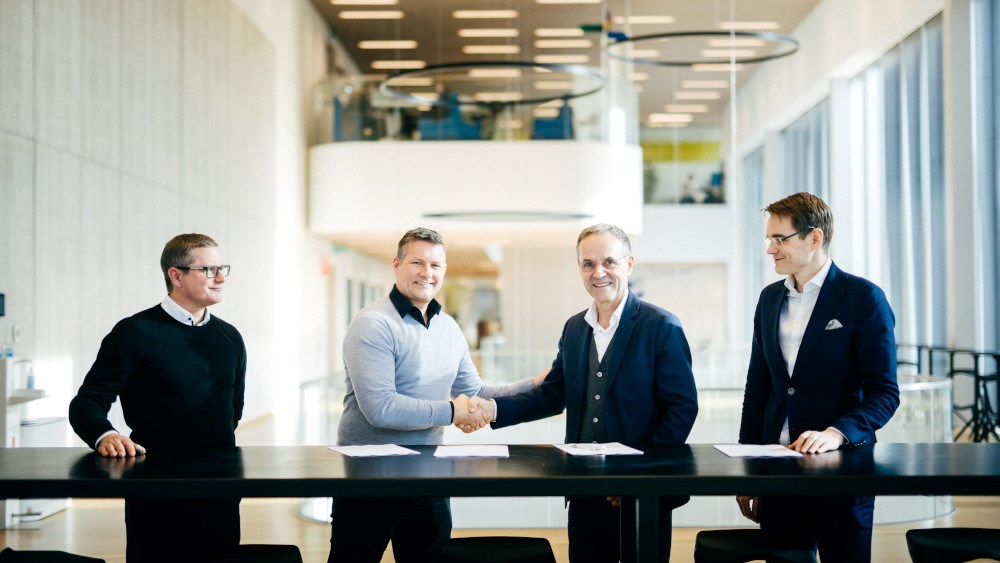 LINDE has formed a strategic partnership with Coolbrook to develop and deploy a turbomachine designed to replace steam cracking with a greener alternative powered by renewable energy.
The pair want to push the integration of the technology into existing and new ethylene plants. Coolbrook, which developed the rotodynamic reactor (RDR) technology through collaborations with universities and other engineering firms, will be responsible for the turbomachine unit, electric drive, and the first stage of product cooling equipment. Linde Engineering will lead on the integration into the wider process unit including mass and energy integration with the downstream plant and related engineering and design activities. The firm is a major contractor, having licensed and built more than 70 steam crackers worldwide.
The electrically-driven turbomachine, powered by renewable energy, would be used in place of the fossil-fuelled steam cracking processes that industry uses to produce olefins such as ethylene. Coolbrook says the technology can replace a conventional furnace by directly imparting the rotor shaft's mechanical energy to the hydrocarbon fluid.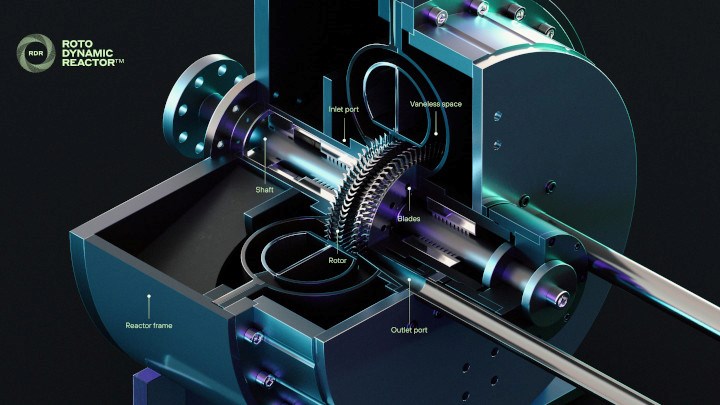 Coolbrook
The technology is currently undergoing pilot scale trials at the Brightlands Chemelot Campus in the Netherlands. Coolbrook says it expects the first commercial demonstration projects will be deployed at customer sites next year and expects full commercial deployment to start around 2025. The company aims to establish the technology as industry standard by 2030 and, once implemented at scale, it predicts its alternative cracking method could cut 2bn t/y of emissions from heavy industry.
John van der Velden, senior vice president of global sales and technology at Linde Engineering, said: "There is real urgency and need for solutions to decarbonise industrial production. Combining Coolbrook's technology with Linde Engineering's sustainable hydrocarbon solutions and related EPC experience will serve to meet the growing needs of our customers and essentially drive decarbonisation in ethylene production."
Last year, Coolbrook formed a partnership with ABB which is helping with the automation, electrification and digitalisation needed to optimise operation of the technology.
The development comes alongside a wider push by industry to electrify operations in order to reduce emissions. Separately, Linde formed a partnership in 2021 with chemicals major BASF to demonstrate electric furnaces; and Dow and Shell joined forces in 2020 to develop 'E-cracker' technology.