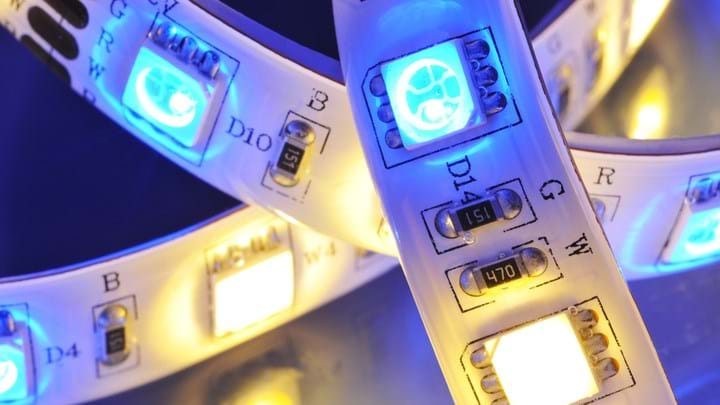 FIVE engineers who helped develop LED lighting have won the 2021 Queen Elizabeth Prize for Engineering, in recognition of the technology's contribution to reducing energy use.
Isamu Akasaki, Shuji Nakamura, Nick Holonyak Jr, M George Craford and Russell Dupuis share the £1m prize, which was established in 2013 to celebrate those whose work has been of global benefit to humanity.
LED lighting is much more energy efficient and has a longer lifespan than traditional incandescent and compact fluorescent bulbs. The fact that LEDs give off less heat has the added benefit of reducing the energy demand required to cool buildings heated by inefficient bulbs.
Dame Lynn Gladden, a member of the QE Prize Judging panel, who will soon be taking on a new role as its Chair, said: "Our 2021 winners are all part of the green revolution. We're looking at approximately 80% less energy for LEDs than traditional light bulbs. In the next ten years, potentially most of the lighting will be LED, saving approximately 10% of electricity globally.
Reacting to winning the award, Nakamura said: "Engineering is imperative to solving human problems. All over the world, everyone knows the QEPrize. Most importantly, this is a team prize. I was able to do what I did in the 1980s, because of what had come before. When I was modifying reactors every morning and every afternoon continuously for a year and a half, I never thought it would be so successful."
It is estimated that the annual market for LEDs, which are used to light buildings, in car headlights, streetlights, digital displays and computer screens, will reach US$108bn by 2025.
In 1962, Holonyak Jr demonstrated the first visible red semiconductor laser and LED while working at General Electric. Craford helped lead the development and application of LEDs. While working at Monsanto in the 1970s he helped increase the performance of red LEDs. Through their research in the 1980s and 1990s, Akasaki and Nakamura both helped invent the blue LED, for which they shared the 2014 Nobel Prize in Physics. Red and green diodes had already been created but it was their addition of the long-sought blue LED that enabled white lamps. Dupuis helped develop the metalorganic chemical vapour deposition (MOCVD) materials growth process used for the commercial production of LEDs.
Dupuis said: "It is really something to share in this award win among my friends and colleagues – all five of us each played an important role, and this recognition means an awful lot. In those early days, when it was long days and nights hand-building reactors, Nick Holonyak mentored us. He really drew us in and inspired us to be part of the adventure that is engineering."
Dame Lynn, who is a Fellow of IChemE, added: "The contribution of our winners' collaboration cannot be overstated. Giving people more robust, reliable, affordable and more environmentally friendly light sources is the way forward. The wider impact on people's lives is enormous – it means they have more time in the day to study, work and live."
The QEPrize was originally set up as a biennial prize but it will now be awarded on an annual basis to increase the recognition of engineering excellence. When it was first launched, it was touted as the missing Nobel Prize for Engineering. Previous winners have included MIT chemical engineer Bob Langer for his work developing controlled release of drugs, which has transformed the lives of billions of people.