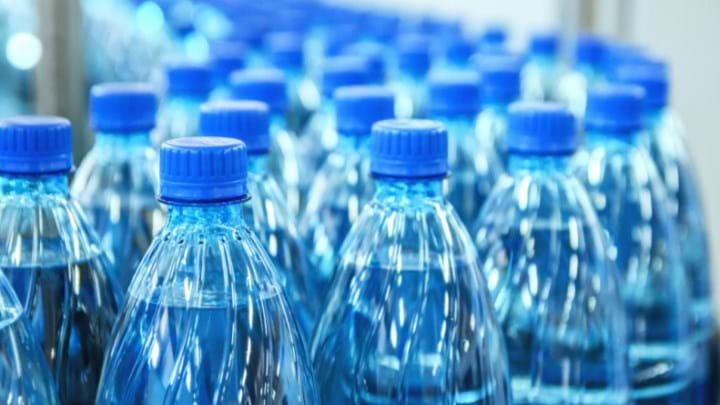 CARBON recycling specialist LanzaTech, with the support of Danone, says it has found a way to produce plastic via specially-engineered carbon-eating bacterium. The process, which uses emissions from steel mills or gasified waste biomass before they are released into the atmosphere, directly converts CO2 into monoethylene glycol, (MEG), a key building block for polyethylene terephthalate, (PET), resin, fibres and bottles. 
Widely used in everyday products from clothing, carpets and upholstery, through packaging to kitchenware, engine coolants and antifreeze, MEG is obtained from ethylene, via ethylene oxide, that in turn is hydrated by using either a thermal or catalytic production process. 
Ethylene on the other hand can be produced from naphtha, synthesis gas, coal and biomass. Ethylene is the most produced basic petrochemical in the world and such is its demand, that around 177m t of it was used globally in 2021.  
Now though, by using synthetic biology and artificial intelligence (AI) tools to discover multiple novel pathways, LanzaTech has found a way for proprietary engineered bacterium to convert carbon emissions directly into MEG through fermentation without the need for an ethanol intermediate. 
Jennifer Holmgren, CEO of LanzaTech said: "We have made a breakthrough in the production of sustainable PET that has vast potential to reduce the overall environmental impact of the process. This is a technological breakthrough which could have significant impact, with applications in multiple sectors, including packaging and textiles!" 
So far, the direct production of MEG has only been proven at a laboratory scale, but with the success of this proof-of-concept phase, LanzaTech says it plans to continue the scaleup phase of its direct-to-MEG technology.  
Not only will this new process help to reduce the environmental impact of MEG production, but it will also help reduce costs by creating a direct pathway to manufacturing them, LanzaTech said.