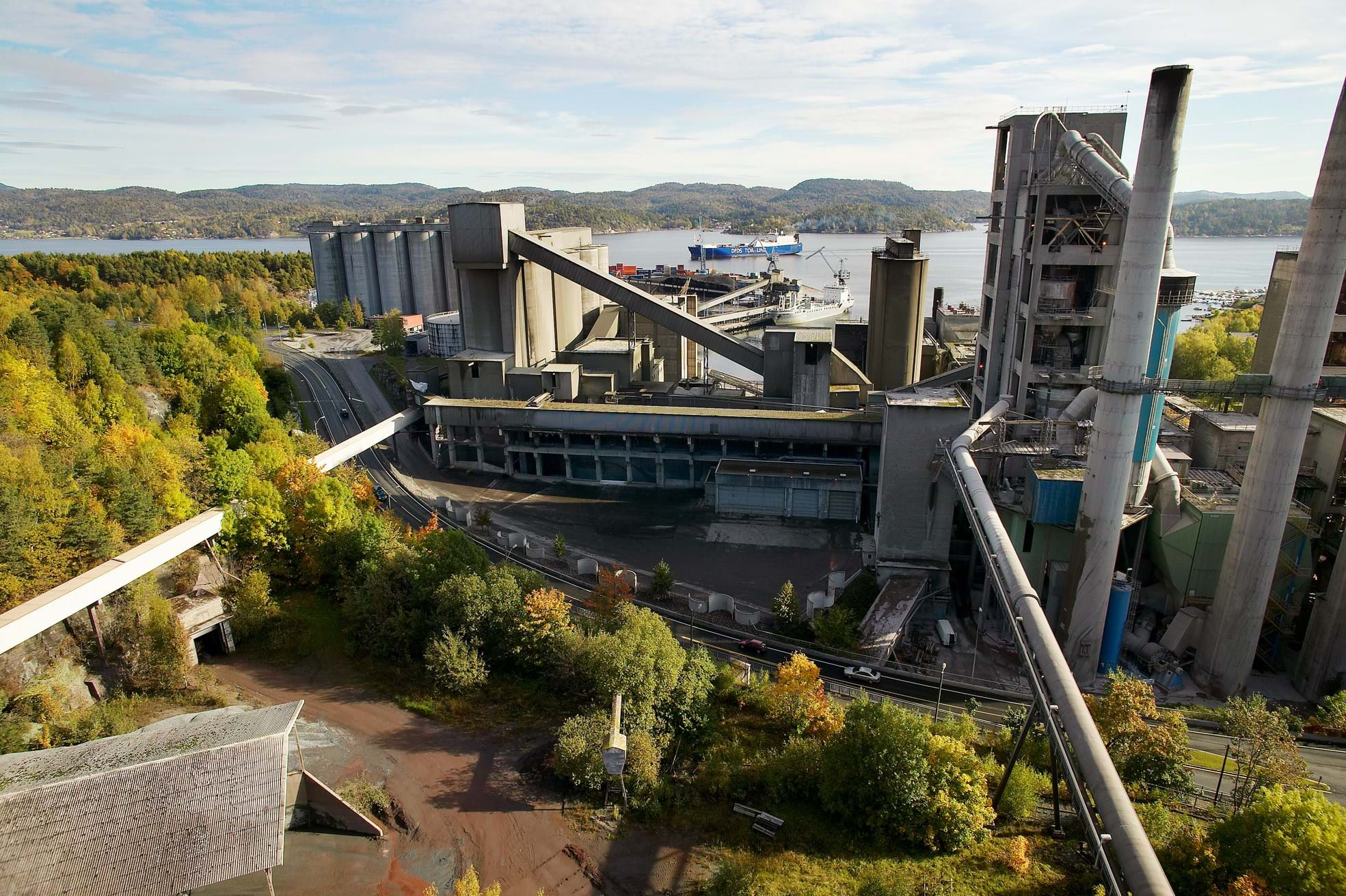 NORWAY'S efforts to develop a full-chain CCS demonstration project have been boosted by government plans to invest 80m NOK (US$9.8m) in FEED studies for capture projects.
Combined with funds unspent last year, there is total funding of 280m NOK for the CCS demonstration project, including FEEDS for CO2 transport, storage and capture at up to two facilities. The total investment is a significant drop from the NOK360m that had been originally promised, with the government noting it is under pressure to mitigate climate change in the most cost-effective manner. However, the funding is higher than had been expected after plans were unveiled last year to cut investment to just 20m NOK.
There were three projects up for funding but these have been whittled to one, and possibly a second.
After assessing concept studies concluded in Q3 last year, the government will fund a FEED study for CO2 capture at Norcem's cement plant in Brevik. Norcem has "demonstrated project execution abilities and relatively low cost per ton of CO2-captured compared to the other two capture project" said the government in a statement. Cement production is estimated to contribute 5% of global industries CO2 emissions.
Plans for a capture project at Yara's ammonia plant in Porsgrunn have been dropped as it has "a smaller learning potential" than the other two projects and "some uncertainties concerning the plant".
Assessments are still underway for the third project, a capture plant at Fortum Oslo Varne's Klemetsrud waste-to-energy facility. The government says it has greater implementation risks, with higher cost estimates than the other two projects and concerns about the public perception of having emissions of amines close to a city. Despite this, Fortum has submitted updated information which is being looked over by an external assessor before a final decision is made.
Oil giants Shell, Statoil and Total are working together on the transport and storage elements of the full chain demonstration which the government has also progressed to the FEED stage.
The government says it expects to make an investment decision on its demonstration project by 2020/2021 but noted the companies are required to contribute a share of the costs.
"We have reached a milestone in the Norwegian CCS demonstration project. I am very pleased to announce our continued commitment to CCS, although many issues remain to be resolved through FEED. To bring forward reasonable cost estimates and contribute to global knowledge dissemination and technology development," said Norway's minister of petroleum and energy, Terje Søviknes.
Reacting to the funding news, Trude Sundset, CEO of Gassnova, the Norwegian state enterprise for CCS, said: "Based on the results from the FEED studies…both the Norwegian government and the companies involved in the project will decide whether to invest in realising the project. If the investment decision is positive, we will move into the construction phase and then operations."
She added that developing this technology goes beyond CO2 mitigation and can help develop a low-emission society, such as large-scale production of hydrogen from natural gas.
"We in Gassnova experience an increased interest in what Norway is doing in this area. The research we conduct, and the large testing facility at Technology Center Mongstad (TCM) has resulted in attracting partners at the European and global level. Through the Norwegian project we can establish an infrastructure for storing CO2 that will benefit the EU and the UK; therefore, it is important to get more partners involved in this important work," she said.