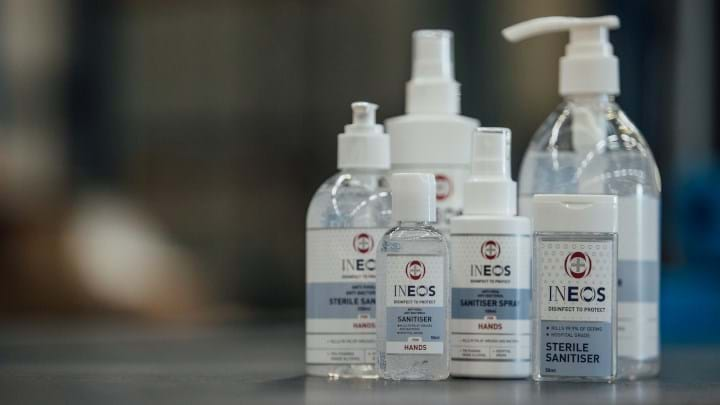 Ineos
INEOS has launched Ineos Hygienics as part of its pandemic response to produce hand gel and sanitiser sprays at scale.
Ineos is Europe's largest producer of ultra-high purity ethanol and isopropyl alcohol, two main ingredients in sanitisers, and began producing its own hand sanitiser in March. It constructed two plants in the UK and Germany within ten days and since then has delivered more than 4m bottles to hospitals globally. It can now offer the same level of production to the public.
Ineos Hygienics will produce a range of hospital grade hand gels, sanitiser sprays, and surface wipes for both hospitals and the public. Its sanitisers will be produced with 75% alcohol, in line with World Health Organization recommendations. The new business will be headquartered in the UK and will have manufacturing plants at Newton Aycliffe in the UK, Herne in Germany, Etain in France, and Jacksonville and Neville Island in the US.
George Ratcliffe, Chief Operating Officer of Ineos Hygienics said: "The launch of Ineos Hygienics is another step forward in the fight against Covid-19. The world will look at daily hygiene differently going forward and many people are still struggling to buy medical-grade gels and cleansers. Ineos produce the highest quality ethanol, we are well placed to offer a solution to this new world outlook."
"As a new and quickly evolving hygiene business, we will be able to meet the demands of both consumers and businesses as we all adapt to the new demands for hygiene against corona and other viruses."