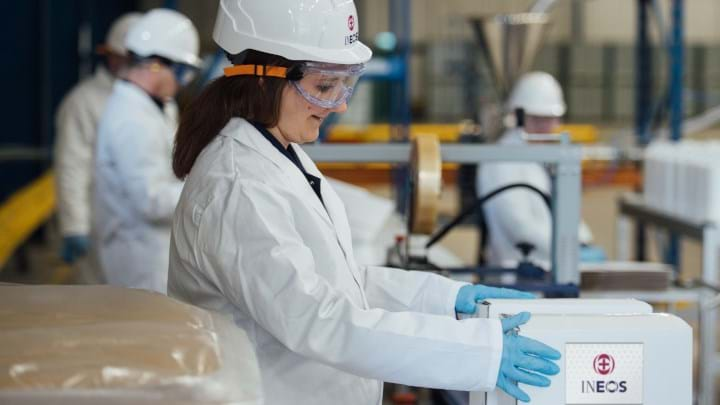 Ineos
INEOS has completed construction of two new hand sanitiser production plants in the UK and Germany, meeting its target to start production within ten days.
The chemicals firm announced seven days ago that it would build two plants each capable of producing 1m bottles of hand sanitiser per month, and has since confirmed it will build a third plant in France.
There is a shortage of sanitiser, which helps prevent the spread of coronavirus. Ineos announced today that its new UK plant in Newton Aycliffe, near Middlesbrough started production at the weekend and it has begun sending free product to the NHS today. Staff are working around the clock in three shifts to produce the sanitiser.
Company CEO Sir Jim Ratcliffe said: "I am extremely proud of the Ineos team who have built these two major production facilities in literally a few days. I believe these hand sanitisers will play a key role in the fight against the coronavirus and will help protect our NHS frontline staff who deserve all the help we can give them."
The company says its sanitiser is produced to World Health Organization specifications and that it will also produce "pocket bottle" sanitisers available for consumer use.
"I am confident that within a few days our sanitiser will start to be seen in hospitals, surgeries and people's homes," Ratcliffe said.
Ineos also produces two of the key raw materials for sanitisers – isopropyl alcohol and ethanol – at chemical plants in Grangemouth, Scotland and northern Germany. It says it has been running these plants "flat out" and diverting more of their output into sanitiser production.