Companies and markets react to spreading pandemic
AS coronavirus spreads across the world, companies are working to keep staff safe, maintain operations and deal with markets in flux.
Staff health is being prioritised and while many employers are sending office-based staff home to help limit the spread of infection, companies are having to adopt fresh measures to safeguard operational staff who need to be onsite.
Companies are having to adopt fresh measures to safeguard operational staff who need to be onsite
Kristen Kulinowski, Interim Executive of the US Chemical Safety Board, tweeted: "In this time of unprecedented disruption, facilities must take extra care to prevent a process safety incident. Now is the time to review your emergency protocols, plans for staff illness/quarantine, and secure your operations."
She went on to say: "we know too well that nonroutine operations pose additional risk of process safety incident. As facilities adjust to shortages in staff, changes in supply chain, and other disruptions they must keep PSM [process safety management] at the forefront of the operations".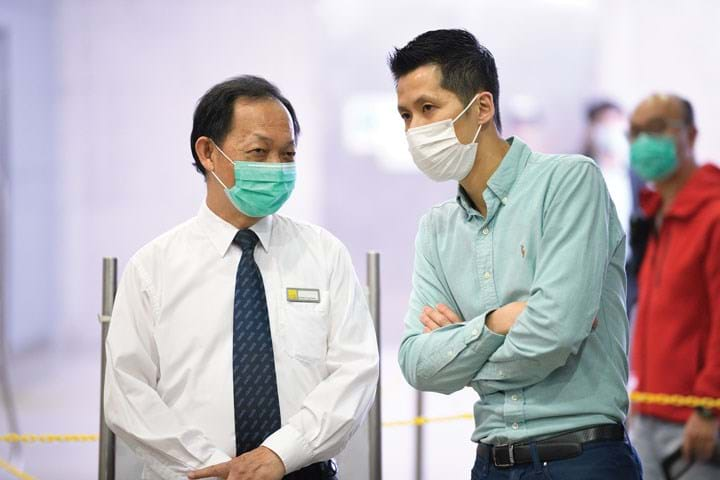 YT HUI / Shutterstock.com
Mitigation measures
Chemical company Ineos announced a series of measures to keep people and plants safe. CEO Sir Jim Ratcliffe said: "This includes changes to working patterns for our staff globally, a ban on all non-essential travel, changes to our site cleaning regimes, the postponement of non-essential work at sites and the cancellation or postponement of all events involving groups.
"Our responsibility and our focus is to ensure the plants that we run, which produce products essential to everyday life including the healthcare system, remain operational, with the safety of our employees the number one priority."
BP shared details of the guidance it has issued for high-occupancy or congested sites including onshore facilities and offshore platforms. Measures include screening the health of all people arriving on site; separating shift and day workers; managing shift handovers using rigorous social distancing and "no touch" practices; and measures to take in the event of a confirmed case of infection. This involves reducing entry and exit of staff; limiting deliveries to essential cargo such as potable water; and halting activities other than essential measures including emergency repair and maintenance.
The Minerals Council of South Africa has declared that mining is particularly vulnerable to the spread of coronavirus, noting that miners travel and work in close proximity and there could be a high degree of exposure to the virus through contact with one another and the machinery used. The council announced a 10-point action plan that involves identifying employees most at risk through intensified health screening for HIV and TB. In the face of the pandemic, it has also offered to extend its services beyond members to all mining firms in the country.
Of course, despite measures, operations have been affected, with Bayer and Rio Tinto among the many reporting plants and projects have been affected. Following two members of staff falling ill, the UK's Sellafield nuclear processing site announced it was taking the protective measure of shutting down its Magnox reprocessing plant as it expects the number of staff that will have to self-isolate will grow.
A spokesperson explained that it was a conservative decision to shut down the site's only remaining reprocessing plant but that it was easier and preferable to shut it down in a controlled manner than suddenly having to halt operations when fewer staff are available.
"This approach will enable the best opportunity for an effective re-start when circumstances permit," Sellafield said in a statement.
Elsewhere, impacts on suppliers and the supply chain are affecting operations. Evonik announced that a force majeure declared by its contract manufacturer has shut down production of its animal feed ThreAMINO and the resulting shortage of supply would be felt across all regions.
Market forces
Others are affected by the virus' result on market forces. For example, restrictions on travel are likely to restrict demand for jet fuel.
Mark Williams, Principal Analyst, refining, at Wood Mackenzie, said: "Refiners are also likely to lower jet [fuel] yields and blend more jet fuel into the distillate pool to accommodate lower jet [fuel] demand, adding further pressure to already weak distillate cracks."
Meanwhile, the oil industry is suffering from a rare combination of forces as the pandemic has repressed demand for oil while a rift with Russia over supply strategy has led Saudi Arabia to flood the market with cheap crude. Since January the price of oil has halved with Brent crude falling to below US$30/bbl.
Traders are predicting that demand for oil could fall by at least 5m bbl/d in April or around 5% of global demand, FT reports. Meanwhile, a battle for market share between Saudi Arabia, Russia and other producers could increase the surplus of supply to at least 8m bbl/d.
The price shock led the leaders of the International Energy Agency (IEA) and the Organization of Petroleum Exporting Countries (OPEC) to issue a rare joint statement noting that developing nations that are dependent on oil and gas production could see income from oil and gas fall by 50–85% in 2020. They said this will have major social and economic consequences, notably for public sector spending on the likes of healthcare and education, so underscored the importance of market stability and minimising the impact on vulnerable economies.
Oil companies are responding by cutting expenditure. Among them, ExxonMobil announced it would significantly reduce capital and operating expenses in the short term but gave no figures. Marathon Oil cut capital spending for 2020 by at least U$500m to US$1.9bn. The Hill reports that the US Government is considering offering assistance to industry.
How the oil price will affect downstream users remains to be seen. While chemicals firms could see earnings rise on extended low feedstock costs, this will be balanced out by impacts on supply and demand for their products. If the low price persists, those chemicals firms such as Dow that have bet big on new US plants fed by cheap shale gas could see their cost advantage erased.
Fortunes will of course vary by sector; those supplying the automotive sector have watched as carmakers shut production across Europe, while demand climbs for cleaning products and healthcare supplies.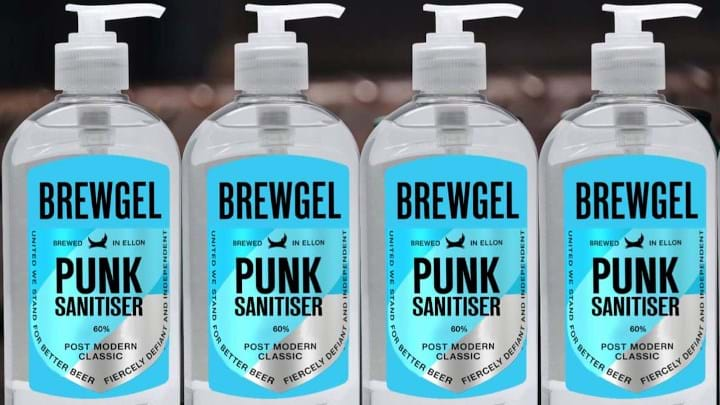 Twitter @Brewdog
Switching output
Others are tailoring operations to fight the spread of the virus. Spirit maker Pernod Ricard is helping overcome shortages of sanitiser by supplying alcohol to producers. It has donated 70,000 L to France's Laboratoire Cooper and said its subsidiaries around the world would take similar action. The UK's Brewdog announced its distillery would be used to produce sanitiser and that it would be giving it away to those who need it. Meanwhile Louis Vuitton owner LVMH has said it will retool production lines in its perfume factories to produce sanitising gels that will be donated to hospitals. 
Then there's the need to ensure there are enough ventilators to help those who do fall ill. This has prompted the UK Government to issue a call for business to come forward that can support the design and manufacture of ventilators, or supply components including pumps, valves, sensors and industrial automation components.
The Government is asking those who can help to provide more information at: https://bit.ly/2Qs865t