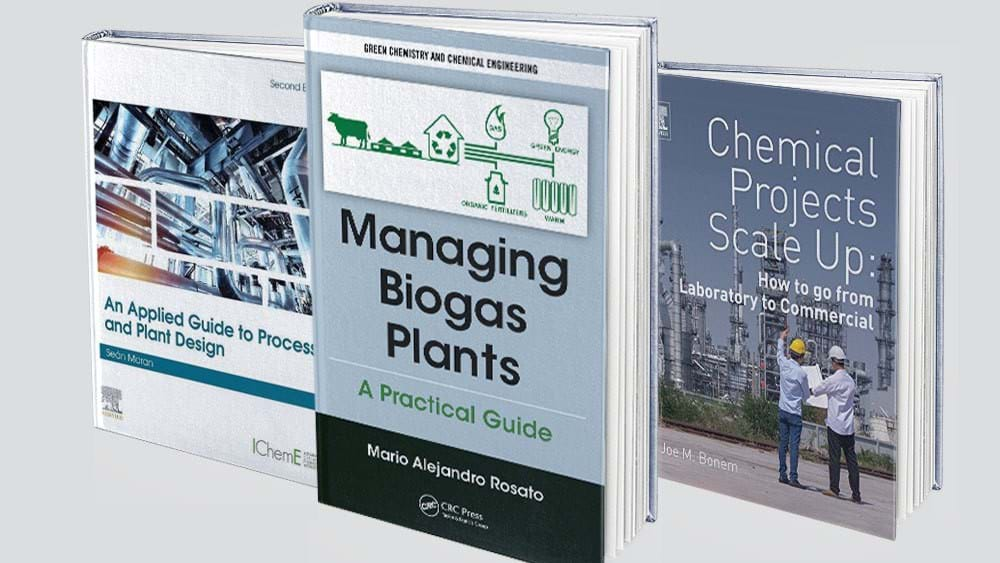 ICHEME members can now access new books using IChemE's online resource Knovel, as well as to the associated app now available to members. The new titles include those on sustainable energy development, and scaleup and commercialisation.
Knovel is an online technical resource of books, interactive equations, and analytical tools for engineers. Last year IChemE members searched the online library more than 63,500 times. Using the Knovel ToGo app, IChemE members will now be able to freely access more than 300 leading technical reference works – including the new books..
The titles available to IChemE members are reviewed and updated each year to ensure access to the latest releases, and to respond to user demand. This year's new additions include Managing Biogas Plants: A Practical Guide, which is one of 39 titles in the IChemE section of books on sustainable energy and development. It provides basic theoretical knowledge about fermentative processes, biochemical laboratory techniques, as well as a range of practical tips, recipes, and do's and don'ts for the biogas plant manager.
IChemE also added Chemical Projects Scale Up: How to Go from Laboratory to Commercial, which covers the process engineering steps necessary for taking a laboratory development into sustainable and economically viable commercial activity, generating employment and income, and facilitating trade.
This book explores the problems associated with equipment sizing and recycling considerations, thermal characteristics associated with scaleup, and operability reviews and economic viability.
A total of 25 new titles has been added this year, including:
Applied Guide to Process and Plant Design (2nd Edition)
Coulson and Richardson's Chemical Engineering: Volume 2A: Particulate Systems and Particle Technology (6th Edition) – reviewed in The Chemical Engineer
Oil and Gas Pipelines and Piping Systems: Design, Construction, Management and Inspection
Polymer Science: A Textbook for Engineers and Technologists
Claudia Flavell-While, Director of IChemE's Learned Society, said: "We work closely with Knovel to ensure our members are equipped with the latest information and resources. Supporting members to develop and scale up sustainable processes and help communities to access green and affordable energy is part of our commitment to enabling our members to contribute towards the United Nations' Sustainable Development Goals.
"The Knovel ToGo app is a great additional offering, enhancing our digital capabilities in order to help our members thrive in their professional and technical leadership."
The full range of books and resources on Knovel can be viewed at IChemE's Knovel webpage or by downloading the Knovel ToGo app.