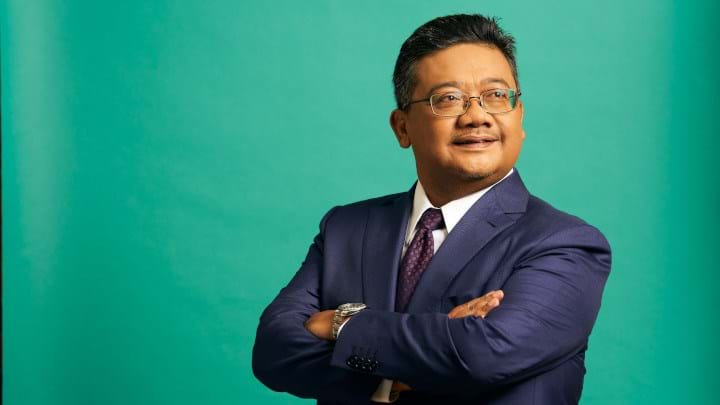 DATUK Sazali Hamzah, IChemE Fellow and CEO of Petronas Chemical Group, has been appointed to the advisory panel of C-THRU, an international carbon emissions research project.
IChemE, through its Learned Society Committee, is supporting C-THRU and nominated Hamzah for the role.
Launched in October 2020, C-THRU is a three-year, US$4m international research project that aims to deliver the world's most comprehensive, reliable, and transparent account of current and future emissions for the global petrochemical sector. This is expected to offer insight into future interventions and innovation opportunities to minimise greenhouse gas (GHG) emissions from the sector.
Alongside other panel members, Hamzah will provide the project team with guidance on the direction and dissemination of the project and its findings, utilising his expertise, which spans 30 years in the petroleum refining and petrochemical industry.
Hamzah is an expert in the oil and gas industry. His career at Petronas began in 1990, and he progressed from process engineer into various plant operations and management roles, implementing major projects such as Kertih Condensate Splitter and Aromatics, Melaka Refinery Expansion, COGEN power plant, and Base Oil plant. His recent roles at the company include Managing Director and Senior Vice President.
Recently, after eight years of volunteer service, Hamzah stepped down from IChemE's Malaysia Board.
He commented: "I'm delighted to be put forward by IChemE and accepted by the C-THRU project team to be upon the advisory panel.
"Our world is reliant upon plastic, synthetic textiles and other materials requiring the petrochemicals industry, but it is clear more must be done to reduce the carbon emissions generated. This project brings together many branches of engineering, with chemical and process engineering at the heart of it, using key engineering skills and analysis to determine evidence-based approaches to reduce emissions and make the industry sustainable and compatible with climate change mitigation goals.
"I look forward to bringing my expertise to this international team of highly experienced professionals and playing my part to help shape the future of the petrochemicals industry."
Jonathan Cullen, C-THRU Principal Investigator and Project Lead said: "We're very excited to have such broad expertise on C-THRU's international advisory panel to support our ambitious vision. Datuk Sazali's strong links with IChemE and experience managing petrochemical facilities in Asia will be invaluable for the research team and project goals."
Also lending their expertise to the C-THRU project are IChemE Fellows Nilay Shah and Chris Hamlin. Shah, Head of Chemical Engineering at Imperial College London, UK has also been appointed to the international advisory panel. Hamlin, a chemical engineering consultant at HancockHamlin, UK, is participating in the project as an Investigator.
Correction
This article was edited on 23 June to correct the C-THRU project cost from "US$4bn" to "US$4m".