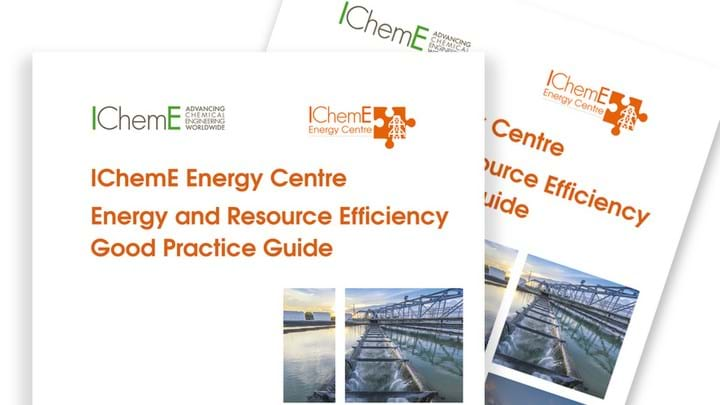 ICHEME has launched an energy and resource efficiency guide which outlines how engineers and organisations can reduce energy and waste in order to tackle climate change.
The launch of the Energy and Resource Efficiency Good Practice Guide comes after the UN's 24th annual Conference of Parties climate summit (COP24) conference in Poland in December 2018. The main purpose of the summit was to finalise a rulebook on how best to enact the 2015 Paris Agreement to limit the rise in global temperatures. While some rules were agreed, others were postponed, and the final agreement sparked criticism for a lack of technical focus.
The IChemE Energy Centre guide provides technical guidance to organisations on how to reduce the impact of climate change and describes how chemical engineers can make a difference. The guide outlines ten principles for improving resource efficiency in process plants. Resource efficiency loosely describes energy, water, raw materials, and waste, but can include other resources.  
The report recommends considering the whole picture, from upstream to downstream activities, so that resource savings can come from multiple sources, and trade-offs can be made. Quantifying all of the benefits in a full life cycle analysis, rather than just the benefit directly related to the project, is important to reduce environmental effects. Using data and measurements to justify business cases can help to improve efficiency, for example understanding the rate at which resources are being consumed.
Energy efficiency can also be improved by calculating the absolute minimum amount of energy required for a process. Chemical engineers focussing on minimum energy and resource consumption, for example through improving controls and designing alternative processes, can help to identify all opportunities, and not just "end-of-pipe" add-ons.
Chemical engineers are more likely to focus on the scientific solution, but it is important to also identify potential blockers within a company for implementing action. These can include costs of a long-term investment, competing interests, fear of disruption of operations, and the company already complying with the minimum regulations. The report also gives examples of ways to overcome blockers, such as performing balanced case studies, simplifying regulations, and considering alternative funding sources.
The report concludes with the recommendation to consider the wider environmental impact when considering how to improve processes. This can include redesigning processes to limit the emissions of CO2 or long-lived toxic chemicals, responsibly sourcing materials, designing processes that minimise industrial water use, and developing factories on brownfield sites.
A series of chemical engineering case studies will also be published in the following weeks on the Energy Centre webpage, including one that discusses how Canadian waste management company Enerkem is converting 100,000 t/y of waste into 38m L of biofuel.
Mark Apsey, Vice Chair of the IChemE Energy Centre Board and Lead on IChemE's Energy and Resource Efficiency Task Group, said: "With increasingly severe warnings about the impact of human activities on our climate and planet, there has never been a more crucial time to maximise our efficiency and minimise our footprint. Working in some of the most energy- and resource-intensive industries in the world, chemical engineers are uniquely positioned to address these challenges and reduce the impact we have on the life support systems of our single, shared planet.
"The Energy and Resource Efficiency Good Practice Guide and the case studies are aimed to inform and guide organisations to make positive changes and think differently about how we deploy our limited energy resources. I hope they will find this contribution helpful, thought provoking and, above all, a catalyst for urgent action."