COOLING tower water could be reused and recycled ten or more times by using a new silica-removing membrane, according to US researchers.
This could reduce the costly buildup of scale on turbines, boilers, heat exchangers, transfer pipes and other equipment, alongside freeing up freshwater for domestic use.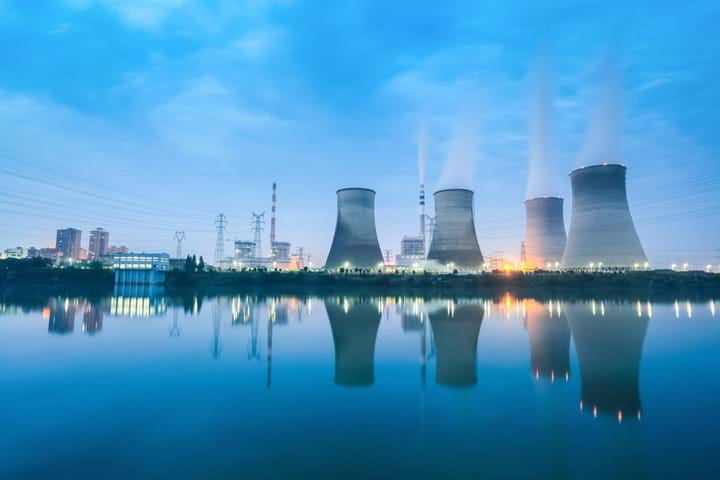 In the US alone, power plants draw about 2.3trn L of fresh water every day – more than 50% of the nation's total use. While power plants already recycle fresh water, the number of times it can be reused is limited by the amount of naturally-occurring silica that accumulates with each cycle. Buildup can disrupt equipment function, but current silica removal methods can cost 1.5–2 times more than simply using fresh water.
Tina Nenoff, a chemist at Sandia National Laboratories, said: "When you have silica buildup, heat transfer is a problem, clogging is a problem and corrosion is a problem. So our project focussed on finding an energy- and cost- efficient material and process to remove silica from industrial water."
Nenoff and her team found that hydrotalcite, a layered material made of aluminium hydroxide, could remove 90% of accumulated silica from recycled water. Additionally, the filter itself could be reused for five or more cycles.
"Envision pellets of hydrotalcite, or a powder like the kind found in a drinking water filter," Nenoff said. "The water flows through or over the material during the filtration process, and the silica from the water crystalises and remains in the filter while cleaner water flows out."
The team said that they were aiming to make it possible to recycle water from cooling towers more than ten times. They have undertaken a scale-up analysis of the material, alongside a techno-economic analysis to estimate cost and energy savings for real-world applications.
"A lot of the industry will already have a silica removal process that works, but it may not work well," Nenoff said. "As a result of this project, we'll be able to give them estimated cost and energy savings, and even a projected lifetime savings that hydrotalcite could provide over their current method. That sort of modelling and analysis provides more incentive to take the risk of implementing a new method."
Journal of Water Process Engineering: http://doi.org/cfck