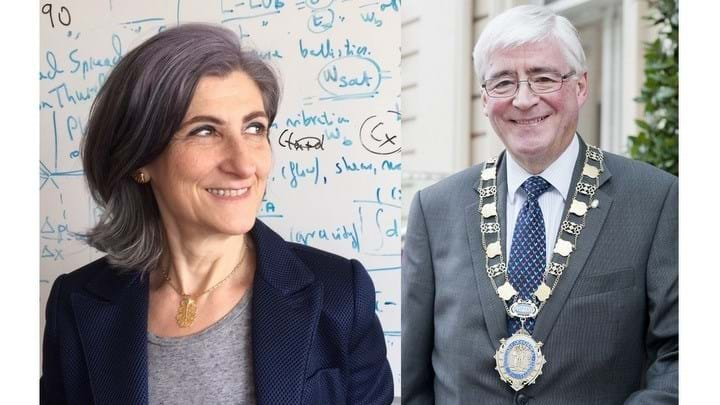 ICHEME Fellows and chemical engineering professors, Geoffrey Maitland and Raffaella Ocone, have been awarded honours in Her Majesty The Queen's 2019 New Year's Honours list.
Maitland is professor of energy engineering at Imperial College London, UK and was awarded Commander of the Order of the British Empire (CBE) for services to chemical engineering. Ocone, professor of chemical engineering at Heriot-Watt University, UK was awarded Officer of the Order of the British Empire (OBE) for services to engineering.
Maitland, a past president of IChemE, was recognised for his work in energy at Imperial where he has helped develop the university's leading work in carbon capture and storage.
He also played a key role on the government's Carbon Capture Usage and Storage (CCUS) Cost Challenge Taskforce. The taskforce's work recently led to a new government action plan for mitigating climate change, which included how the UK will develop and roll-out CCUS technologies at scale and commission the UK's first ever commercial CCUS facility by the mid-2020s.
Ocone has more than 25 years of experience in modelling complex systems. Her areas of research include  hydrodynamics of granular materials, kinetics and thermodynamics of multi-component mixtures, and developing a model for chemical looping combustion in carbon capture and production of clean energy.
She is also chair of the UK Research Committee. In 2018, she played a key role for the Research Excellence Framework (REF), the body that assesses the quality of research and studies in UK higher education institutions.
Maitland said: "I am delighted to have been recognised by The Queen for this honour, which has been possible due to the contributions and support from the many excellent students and collaborators I have been lucky enough to work with over the years. 
"I am particularly grateful for the opportunity to work with staff and colleagues at IChemE, which has allowed me to interact with so many amazing chemical engineers across the world, support the profession, and help raise awareness of how exciting and impactful chemical engineering is.
"My journey with chemical engineering has been a wonderful experience and I hope that this honour to some extent highlights the achievements of chemical engineers everywhere."
"I am both humbled and honoured to have been awarded an OBE," said Ocone, adding: "I would like to take this opportunity to celebrate the international nature of engineering; the basis of my engineering skills come from Europe and the US, but I could have not reached what I did if the UK had not offered me huge opportunities to practise and enhance my skills.
Mindful of how Brexit might impact the international movement of skilled workers, she continued: "I have been lucky to live in countries without frontiers, free to move, to exchange ideas without any barrier. My hope is that the future generations can enjoy the same opportunities I had and be able to freely move and be enriched by diversity."
Jon Prichard, IChemE CEO, said: "I am delighted to see that professors Geoffrey Maitland and Raffella Ocone have been awarded a CBE and OBE, respectively, in the New Year's Honours.
"They truly deserve these recognitions by the UK government for many years of outstanding contribution to chemical engineering.
"It is fantastic to see them be recognised for their leading research, which is helping to advance chemical engineering in the energy sector and providing great benefits for wider society."
A full list of New Year's Honours 2019 is available here.