Additional HF safety measures to be put in place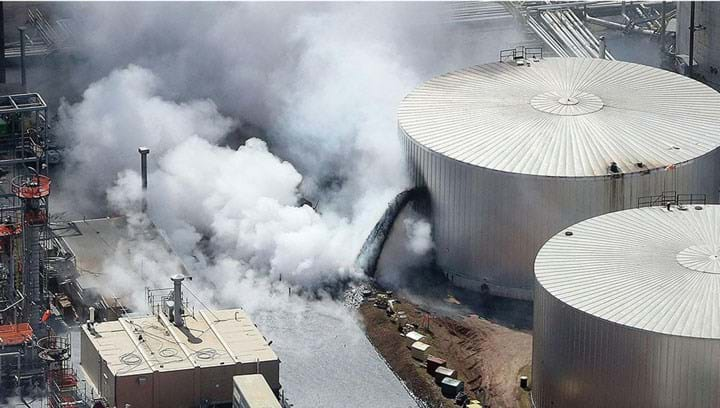 CSB
HUSKY Energy has received approval to begin its US$400m rebuild of the refinery in Wisconsin, US that was devastated by an explosion last year. Despite pressure, it will continue using hydrofluoric acid (HF).
The explosion occurred in the Superior refinery's fluid catalytic cracking unit in April last year. The US Chemical Safety Board (CSB) reports that 36 people sought medical attention, including 11 refinery and contract workers who suffered OSHA recordable injuries. While the investigation into the incident is still ongoing, the CSB suspects a deteriorated valve may be at fault.
In the wake of the incident, concerns were raised about the refinery's use of highly-toxic HF acid as a catalysing agent in the alkylation processes. It is in use at around one-third of US refineries and while the explosion didn't result in an HF leak and all the safeguards worked as designed, the Twin Ports Action Alliance called for Husky to stop using it. Furthermore, earlier this year, the CSB called for the US Environmental Protection Agency to review and update its 1993 study of HF to improve safety.