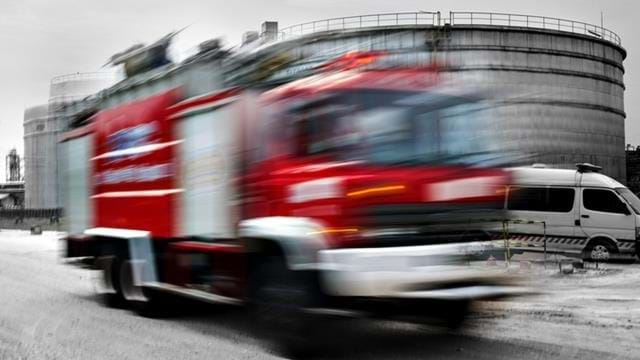 TWO workers have died after sustaining injuries in a fire at a BP-operated refinery in Toledo, Ohio, in the US. It occurred on 20 September.
BP America said: "Our thoughts are with the families and loved ones of these two individuals. All other staff is accounted for, and our employee assistance team is on site in Toledo to support our employees impacted by this tragedy." A local union representative said the victims were brothers.
Denny Hartman, Chief of the Fire and Rescue Department in Oregon, said reports of an explosion were received around 18:50 local time, the Wall Street Journal reports. BP said the fire had been extinguished by 22:15.
The company issued an update on the incident yesterday, noting that the refinery had been safely shutdown and remained offline. It did not comment on how long the shutdown would last. No cause has been reported. BP said it continues to "update local, state, and federal officials".
Trish Kerin, Director of the IChemE Safety Centre, said: "This is a tragic event which has seen the loss of two brothers. Our thoughts are with their family. While it is too early to speculate on the root causes, we must always remain vigilant to the hazards in our facilities and actively manage them to prevent these sorts of tragedies occurring."
The Toledo refinery has been operating for more than 100 years and has the capacity to process up to 160,000 bbl/d of crude oil, producing diesel, gasoline, jet fuel, asphalt, and other products for the US Midwest. Early last month, BP announced that it would sell its 50% stake in the refinery to its joint-venture partner, Cenovus. The deal, worth US$300m plus the value of inventory, is set to close later this year.
The Wall Street Journal said a Cenovus representative declined to comment of whether the accident might affect the transaction, adding: "Right now, our focus is on supporting BP and its people".
BP has had a number of high-profile fatal incidents in the US. In 2005, explosions at its Texas City refinery killed 15 workers and injured 180 others. The incident occurred during the restart of a hydrocarbon isomerisation unit. A distillation tower flooded with hydrocarbons and was overpressurised, causing a geyser-like release from the vent stack.
In 2010, an explosion at the Deepwater Horizon offshore drilling rig killed 11 workers and seriously injured 17. It also caused the largest offshore oil spill in history. Investigations would later recount the series of technical and human failures that led to the disaster.
More recently, an electrical fire at BP's Whiting refinery in Indiana caused a brief shutdown. No one was hurt.