Husky Energy has spilled an estimated 1572 barrels of oil off Canada's Atlantic coast. CBC News reports that it is the largest ever oil spill in the Canada-Newfoundland and Labrador (C-NL) province. Rough weather conditions in the area initially prevented clean-up, and clean-up has now been deemed impossible.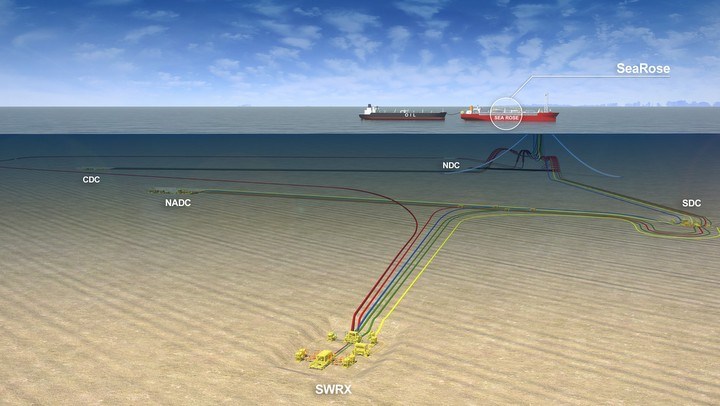 Husky Energy
Oil spilled into the sea from the Canadian energy firm's White Rose Field at around midday on 16 November. It occurred as Husky was resuming operations following a shut down on 15 November due to concerns over severe weather. An underwater survey confirmed that the source of the leak was a subsea flow-line connecting the White Rose Field and the company's storage vessel, SeaRose. The Canada-Newfoundland Offshore Petroleum Board (C-NLOPB) has launched an investigation into the incident.
Operations at Husky's field have been suspended and will remain so until a full inspection of all the facilities has been carried out and Husky receives approval from the C-NLOPB.
Since the spill 18 oiled seabirds have been sighted, of which four have been recovered and transported to an onshore rehabilitation centre. One seabird has died. CBC News reported that biologists expect thousands more seabirds to be impacted. Husky, along with the C-NLOPB, and the Canadian Coast Guard are continuing to monitor the oil and the impact on wildlife. Husky said that its main focus remains "the safety of our people and the environment".
Mike Hudema, climate and energy campaigner as Greenpeace Canada said: "This underwater pipeline spill is an especially timely reminder of our spill clean-up limitations as the National Energy Board is looking at bringing 400 bitumen filled tankers right through the heart of endangered orca whale habitat on the west coast, by endorsing the Trans Mountain Expansion project. If we can't deal with accidents when they happen, we shouldn't be adding more threats to the mix."
Ongoing observation flights and sea vessel sweeps indicate that the released oil is continuing to disperse.
On 22 November the C-NLOPB along with its federal and provincial partner agencies were to review Husky's response and measures to date. No details have been released. The C-NLOPB also plans to "redouble" its efforts with operators in the C-NL Offshore Area to improve spill prevention and response, harsh weather protocols and procedures, and to reduce risk to offshore workers, the environment, and facilities.
Husky's SeaRose operations were suspended earlier this year after the C-NLOPB discovered the company had not followed its own procedure when an iceberg came too close to the facility in March 2017.
There are three other projects off shore of Newfoundland – ExxonMobil's Hebron, HMDC-operated Hibernia, and Suncor Energy's Terra Nova. Hebron and Terra Nova also shut down operations ahead of the storm. Hibernia continued operations throughout the storm, but operations were halted on 16 November due to three out-of-service lifeboats.
Reuters reported that on Monday Exxon said it had resumed operations at Hebron. Hibernia was given approval to resume operations on 21 November, but repair, inspection and analysis of the damaged lifeboats first have to be completed. Hibernia must also inspect its subsea systems and drilling systems, and get concurrence from Certifying Authority, before it resumes drilling and offloading operations. There has been no news concerning Terra Nova so far, but production is set to commence once post-storm inspections have been carried out and it is deemed safe for operations to resume.