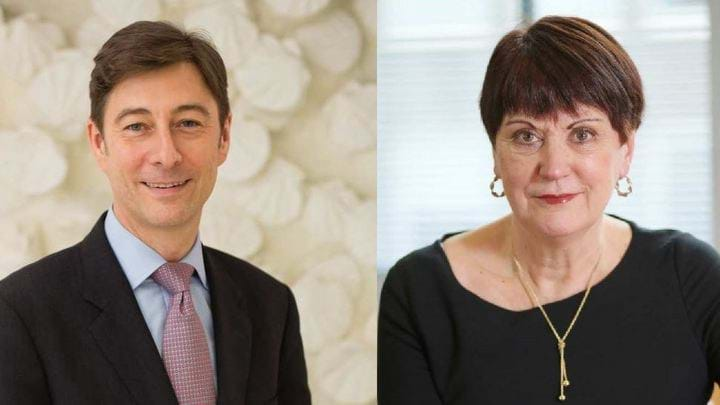 FORMER IChemE Council members Dame Judith Hackitt and Ed Daniels have been awarded honorary degrees by their alma mater, Imperial College London.
Their degrees were granted as part of Imperial College's commemoration day on 17 October in which more than 2,400 students received their undergraduate degrees.
Dame Judith received an honorary degree of Doctor of Science in recognition of her outstanding contribution to the engineering profession and to Imperial College London. She graduated from the department of chemical engineering in 1975, and went on to work in the chemicals industry, the UK Chemical Industry Association, and CEFIC before chairing the HSE from 2007–2016.
Announcing the award, Imperial noted that Dame Hackitt has been a "major force for integrating health and safety issues into industrial processes, design and operations and through her work has enhanced awareness of health and safety with the general public."
Earlier this year, she led an independent review into building regulations and fire safety following the Grenfell Tower tragedy, in which she recommended a complete overhaul of regulations. In response, she said chemical engineers have a duty to share their process safety knowledge across other sectors.
Dame Judith was IChemE president in 2013.
Daniels was awarded an honorary degree of Doctor of Science in recognition of his contribution to the chemical engineering profession and to Imperial College. He graduated with a master's in chemical engineering in 1988 and went on to work for Shell, where he is now executive vice president for strategy.
Daniels has a longstanding relationship acting as a senior contact between Shell and Imperial College, building close technical relationships. This has included the Qatar Carbonates and Carbon Storage Research Centre, the Shell-Imperial Advanced Interfacial Materials Science (AIMS) Centre, and has overseen the creation of a number of Shell Research chairs at the college.
Imperial also cited Daniels' efforts in giving back to the profession both through student and public lectures and through his work with IChemE.
Daniels served as IChemE vice president (technical) from 2011–14.