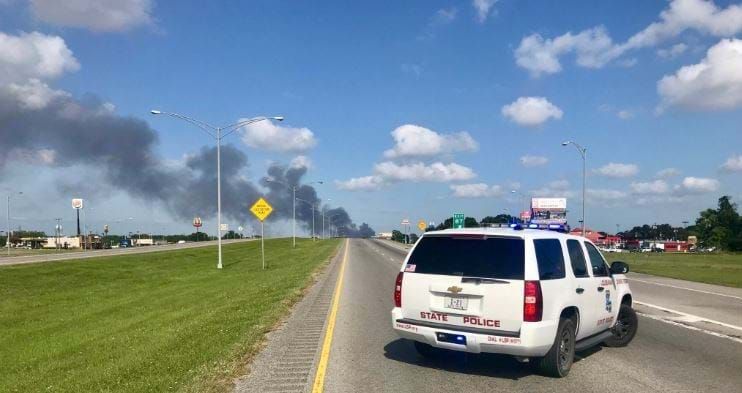 @LAStatePolice
A CHEMICAL plant in Louisiana, US, has caught fire, with no injuries reported.
The fire broke out on Thursday at a plant in Rayne owned by Flowchem Industries. Massive plumes of smoke from the plant forced local authorities to order an evacuation 1.6 km around the plant and close nearby roadways.
No official cause has been given for the fire, or the resulting explosions reported by local press.
The site manufactures and blends speciality chemicals for the oil industry, according to the company's website.