A VAPOUR cloud formed over the Port of Hull, UK, after a leak of hydrochloric acid from a tank, and resulted in four people being sent to hospital.
The storage tank, containing 580 t of the acid, was the property of UM Group, which says the leak was caused by a hairline crack.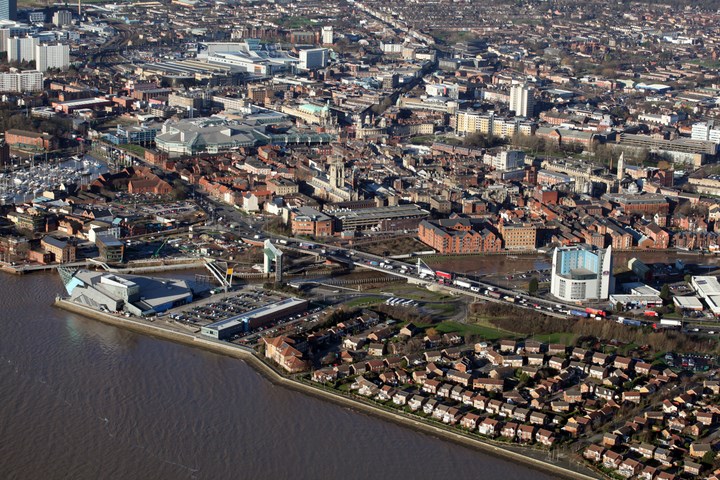 A spokesperson for UM Group said: "The tank is now empty, and our focus shifts to removing final materials and ensuring investigations into the issue run smoothly."
In total, eight individuals reported as feeling unwell after the spill. Associated British Ports (ABP) has confirmed that those hospitalised were given the all clear following further assessment, while the others were discharged immediately at the port.
The Health and Safety Executive's (HSE) publication "Bulk storage of acids" states that hydrochloric acid can evolve hydrogen chloride vapour with a sharp irritant odour. It adds that the acid can cause severe injury by inhalation of the vapours or fumes, by splashing on the skin or in the eyes, or if taken internally.
Humberside Fire and Rescue Service were originally called to the incident on the quayside of King George Dock at around 22:30 on Monday. The service said that about 25 firefighters worked through the night, and the incident was believed to be successfully contained by 04:20 on Tuesday.
However, following a change in wind direction, an exclusion zone was later established as crews were redeployed and the tank successfully emptied by late evening.
The BBC has reported that the zone was 500 m wide, and that firefighters also employed a water curtain, a fine water mist that is sprayed over the vapour cloud to contain it.
The fire service said that the leak was stopped 24 hours after it had started, but it was continuing to check for vapours. ABP has said that second storage tank on site will also be emptied as a precaution.
Trish Kerin, director of the IChemE Safety Centre (ISC), said: "This highlights the need to have clear emergency response plans in place that are regularly exercised with companies and responding agencies, so everyone knows their role in responding.
"It is also vital to have protocols established to communicate with neighbours so that appropriate instructions for people's safety can be issued. The community has a right to know what goes on near them and what they need to do to stay safe. This is a key requirement in both the COMAH legislation as well as Responsible Care codes," she added.
An investigation is being undertaken into the incident by HSE, which has been liaising with the Environment Agency.