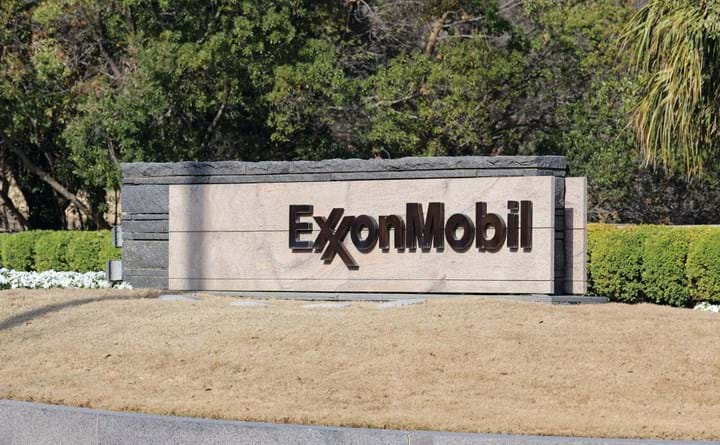 Katherine Welles/Shutterstock.com
EXXONMOBIL is cutting capital spending this year by 30% and operating expenses by 15% in response to the coronavirus pandemic and turmoil in the oil markets.
The industry is facing the twin threats of a collapse in prices brought on by a crude oil supply war waged between Russia and Saudi Arabia, and a fall in demand for fuels triggered by the lockdowns and travel bans that countries have implemented to halt the spread of coronavirus.
"After a thorough evaluation of the impacts of the pandemic and market conditions, we have worked closely with business partners to plan and execute capital adjustments that preserve long-term value, maximise cost efficiency, and put us in the strongest position when market conditions improve," said CEO Darren Woods.
"The long-term fundamentals that underpin the company's business plans have not changed – population and energy demand will grow, and the economy will rebound," he added.
The company has not released specific figures on where the cuts will be made but said the largest share of its US$10bn reduction in capital expenditure will be felt in the US Permian Basin where drilling and well completions will slow.
Despite the cuts, it still expects to invest US$20bn in new manufacturing facilities along the US Gulf Coast and is still committed to investing US$50bn over five years in the US as announced in 2018. It has delayed the final investment decision that was expected later this year for the US$30bn Rovuma LNG project in Mozambique, which includes plans for onshore processing facilities capable of producing 50m t/y of LNG.
On refining, it said only that output will decline in line with demand and available storage. And that expansion plans for downstream and chemicals facilities will be adjusted to capture efficiencies and slow spending. While demand for fuels has fallen, the coronavirus pandemic has prompted the company to maximise production of isopropyl alcohol for use in hand sanitiser and polypropylene for protective masks, gowns and wipes.
The company has not announced whether it will cut jobs, though according to reports, it has cut contractors from its operations.
Exxon's cuts follow similar announcements from firms including BP, Shell and Saudi Aramco. According to Reuters, cuts announced by nine major oil companies equal US$38bn or 22% of initial planned spending worth US$175bn.   
The oil price has fallen to around US$30/bbl from more than US$60/bbl in January. A rift with Russia over crude supply strategy has led Saudi Arabia to flood the market with cheap crude. Oil ministers from the G20 nations will hold an emergency meeting on Friday as they seek to agree measures including production cuts to help shore up the market.