A PROJECT seeking to explore turning jellyfish blooms into new products such as biofilters, fertilisers and animal feeds has received €6m (US$7m) funding from the European Union.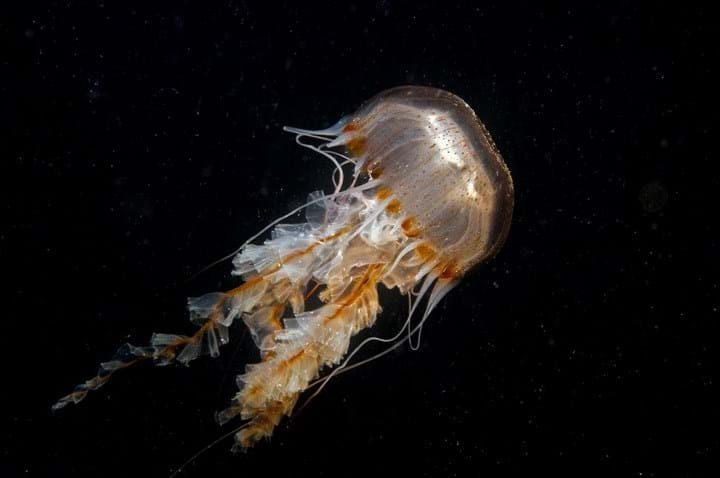 Called GoJelly, the Horizon 2020-funded project seeks to productively use a large biomass that can bloom suddenly, and has been blamed for destroying fish farms and shutting down power stations by blocking cooling systems.
The four-year research programme will first seek to better understand when and why blooms occur, so they can be sustainably caught before they reach the coast. Subsequent research will explore processes to extract value from the haul.
"In Europe alone, the imported American comb jelly has a biomass of 1bn t. While we tend to ignore the jellyfish – there must be other solutions," says Jamileh Javidpour, initiator and coordinator of GoJelly.
"Studies have shown that mucus of jellyfish can bind microplastic. Therefore, we want to test whether biofilters can be produced from jellyfish. These biofilters could then be used in sewage treatment plants or in factories where microplastic is produced," he added.
GoJelly will also investigate using jellyfish as fertilisers for agriculture, or in aquaculture feeds. "Fish in fish farms are currently fed with captured wild fish which does not reduce the problem of overfishing, but increases it. Jellyfish as feed would be much more sustainable and would protect the natural fish stocks," said a spokesperson for GoJelly.
Other potential applications include making jellyfish more palatable for human consumption, and using the collagen they contain in cosmetics.
Fifteen scientific institutions from eight countries are involved in the project, which is coordinated by the GEOMAR Helmholtz Centre for Ocean Research, Germany.
"Jellyfish can be used for many purposes. We see this as an opportunity to use the potential of the huge biomass drifting right before our front door," said Javidpour.