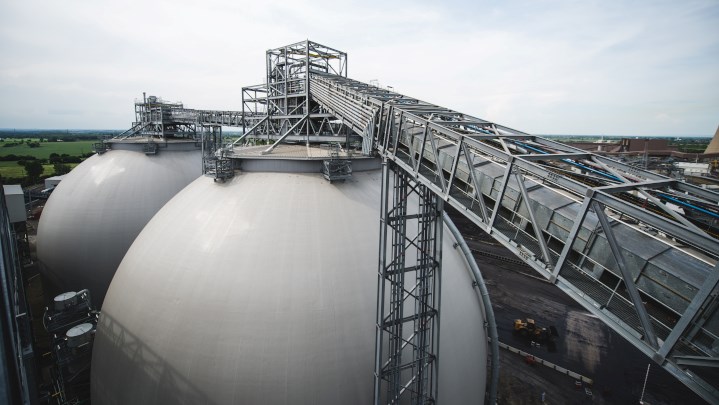 Drax
DRAX has decided to abandon a controversial plan to build Europe's biggest gas-fired power plant, in North Yorkshire, UK.
Four of six coal-fired units at Drax's site in Selby have been converted to use biomass. It had planned to build two combined cycle gas turbines (CCGTs) to replace the two remaining coal units.
The plans had been opposed by environmental groups, which argued that building a 3.6 GW gas-fired plant would be inconsistent with the UK's net zero goals. A legal bid on behalf of ClientEarth that aimed to challenge the UK Government's approval of the facility was dismissed last month in the Court of Appeal.
It has now dropped plans to build the CCGTs and will close the rest of the coal-fired units next month. The decision will cost the company £13m (US$18m). According to the The Financial Times, the capital costs were a factor behind the decision, as well as the long-term future of the power market.
Will Gardiner, CEO of Drax Group said: "Our focus is on renewable power. Our carbon intensity is one of the lowest of all European power generators. We aim to be carbon negative by 2030 and are continuing to make progress. We are announcing today that we will not develop new gas-fired power at Drax. This builds on our decision to end commercial coal generation and the recent sale of our existing gas power stations."
Drax is trialling bioenergy with carbon capture and storage (BECCS) at its biomass units. It also recently sold four CCGT plants to electric company VPI Holding. However, Drax still has the option of building four smaller open cycle gas turbines at other locations in the UK, according to The Financial Times.
The decision comes as Carbon Tracker released a report, Foot off the Gas: Why the UK should invest in clean energy, saying that new gas plants could become stranded assets and could waste up to £9bn (US$13bn) for a planned addition of 14 GW of new gas power. The report found that renewable energy combined with battery storage and improved energy efficiency is already more cost competitive than new CCGTs and meets the same grid requirements. The cost of clean energy is expected to continue to fall while the costs of gas power are more likely to rise. Emissions savings from abandoning the new gas plants in favour of renewables would be around 24m t of CO2, which is the equivalent to 7% of total emissions in the UK in 2019.