IMECHE has released a report calling for the UK government to integrate engineering into the school curriculum, to better educate children about the 'made world'.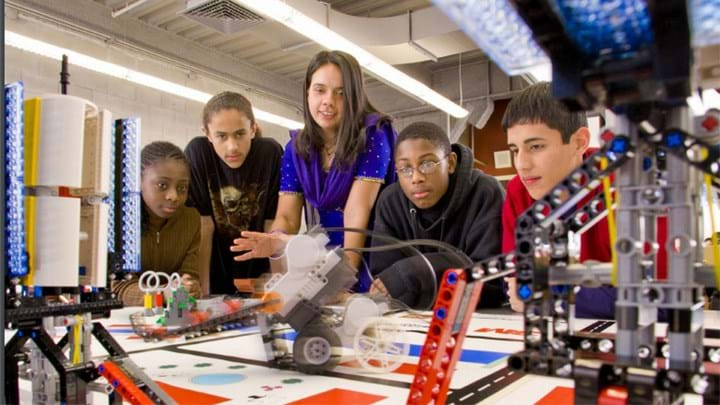 Entitled "We don't know what it is, but we think it's important: The Culture of Engineering in Schools", the report contains nine key recommendations directed at government, national education departments, schools, and the engineering community.
These include appointing a national Schools Engineering Champion, alongside industry leaders and governors within schools to drive change and embed employer relationships. It also calls on engineers to provide students with the opportunity to explore the political, societal and ethical aspects of technology.
The report was the result of a study across 11 schools and an engineering debating competition for over-16 students. It found that although students have a vague sense of engineering's value, its low visibility in schools means they do not feel informed or confident enough to consider it as a future career. Furthermore, teachers lack the time, knowledge and resources to communicate the breadth of career opportunities to students.
The report also highlighted that 9% of the UK's engineering community is currently female, and girls may feel less inclined towards engineering as a potential career.
"Few schools are integrating engineering into their teaching and the wider school culture. This is undoubtedly detrimental not just to the future of pupils in these schools, but to UK society more generally," said the study's lead author Peter Finegold.
IChemE director of communications and brand development Andy Furlong said that while chemical engineers will welcome this report, it is worth bearing in mind that government action isn't the only tool in the box when it comes to promoting STEM.
He said: "All professional engineers should be working to inspire the next generation. This is exactly what IChemE members have been doing since the start of the century."
Furlong paid tribute to the contribution of hundreds of volunteers to IChemE's whynotchemeng programme, which has built relationships with schools and resulted in a quadrupling of applications to study chemical engineering.
"At the same time, we've built powerful partnerships with over 30 leading employers who have shown a strong commitment to STEM promotion as a fundamental aspect of their community relations and corporate social responsibility work," he said, adding: "Today we have more young people studying the discipline than at any time in British history.  Over a quarter are female. This bodes well for the diverse range of sectors that depend on chemical engineering talent."