THE UK'S recycling industry says it may not be able to cope with an increase in plastic waste, as a Chinese ban on imports comes into force.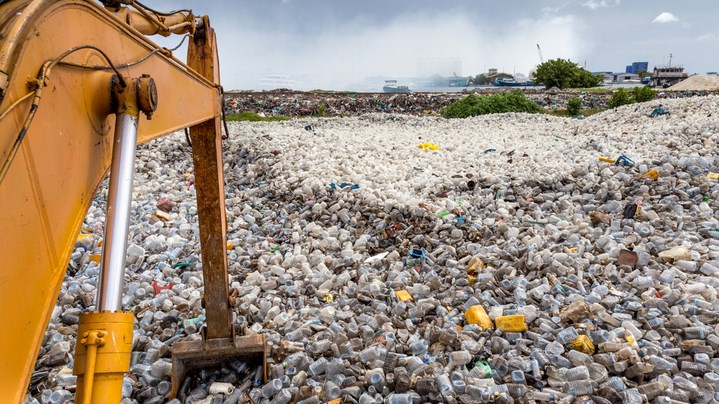 Around 0.5m t of plastic is currently shipped to China and Hong Kong from the UK for recycling every year – about two-thirds of all exported. Now, industry and environmental groups are warning that much of this will be incinerated or sent to landfill.
The Chinese regulation, put into effect on 1 January, bans imports of 24 types of solid waste from overseas. The ban includes plastics, scrap paper and discarded textiles, and is part of a drive against "foreign garbage". This is hoped to improve self-sufficiency alongside preventing environment contamination. Quality controls have also been tightened for other waste including cardboard.
With its current facilities, the UK will not be able to deal with the additional waste in the short-term, the UK Recycling Association told the BBC.
Its chief executive, Simon Ellin, said: "It's a huge blow for us... a game-changer for our industry," adding "we've relied on China so long for our waste… 55% of paper, 25% plus of plastics. We simply don't have the markets in the UK. It's going to mean big changes in our industry."
Incineration and landfill
UK recycling charity RECOUP has said that the ban would lead to the stock-piling of plastic waste and a move towards incineration and landfill.
Burning plastic waste, however, is opposed by environmental groups, with Greenpeace Oceans campaigner Louise Edge telling the BBC: "Incineration is the wrong answer - it's a high-carbon non-renewable form of generating electricity. It also creates toxic chemicals and heavy metals. If you build incinerators it creates a market for the next 20 years for single-use plastics, which is the very thing we need to be reducing right now."
Peter Fleming, from the Local Government Association, which represents councils responsible for waste collection and disposal, told the BBC: "Clearly there's a part to play for incineration but not all parts of the country have incinerators. It's a challenge - but mostly in the short term… and we will cope. In the longer term we need a much more intelligent waste strategy."
'Come up with a coherent plan'
The UK government has been strongly criticised for not preparing effectively for the ban, which was first announced in July 2017. When questioned about the matter recently, environment secretary Michael Gove told MPs: "I don't know what impact it will have. It is… something to which, I will be completely honest, I have not given sufficient thought."
Simon Ellin told The Guardian: "If the government is serious about waste and recycling, they need to invest and come up with a coherent plan for the recycling industry."
Concerns have also been raised that the impact of the ban could see local authorities reducing collections of recyclable material, because they are not economically viable.