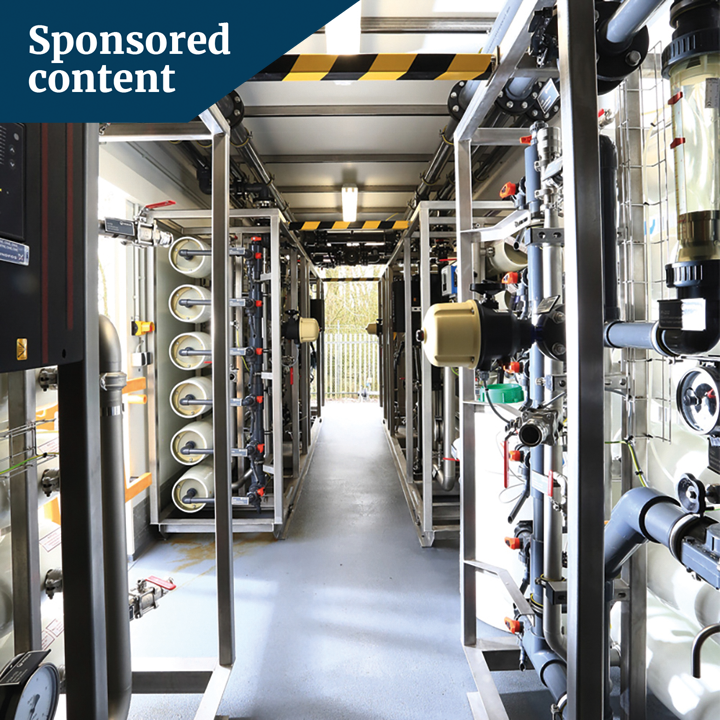 Plant operators are increasingly looking at ways to improve the efficiency and reliability of the treatment of the wastewater produced by their industrial sites. Here, NSI Mobile Water Solutions (Nijhuis Saur Industries) looks at how mobile wastewater treatment suppliers can help companies protect their license to operate and reduce their environmental impact when a rapid response is needed.
Industrial processes can produce effluents that are challenging in terms of volume, variability, and composition. They may contain high levels of suspended solids, oil and grease, heavy metals, and organics, and high bacterial and viral loads that require specific treatment. Additional challenges may come from a huge range of micropollutants that could also be present.
Treating industrial effluent is complex and depends very much on the kind of load and the nature of the process generating the wastewater stream. It is critical to assess the physical and chemical characteristics of the effluent to determine a cost-effective and efficient process. Plant operators face a number of other challenges: expertise shortage, the high footprint of fixed wastewater treatment plants, and tightening budgets.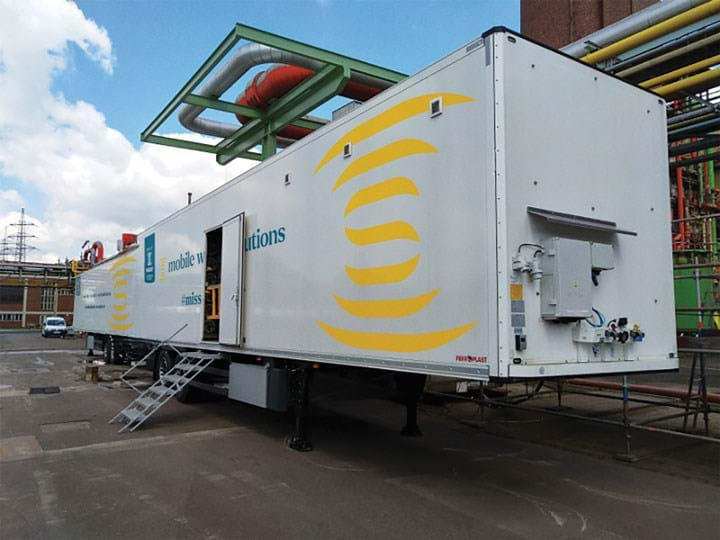 Why buy when you can rent?
Mobile wastewater systems offer many advantages including their flexibility, as the rental payments can be covered by the operational budget. Mobile water service suppliers – such as Mobile Water Solutions – are often willing to enter into pay-as-you-go, multiyear contracts, which help to improve financial planning thanks to predictable, regular payments.
A broad range of physical and chemical technologies is available for industrial wastewater applications, including disc filters, multi-media, activated carbon filtration, sand-ballasted clarification and air flotation with preliminary coagulation and flocculation, and recycling (UF/RO systems).
Since the integration into Nijhuis Saur Industries in December 2022, Mobile Water Solutions (previously known as Veolia Mobile Water Services Europe) owns one of the largest fleets in Europe with over 500 mobile water and wastewater assets. The IPF/ICF range, developed by Nijhuis and now provided by MWS too, offers for example a compact containerised solution for industrial wastewater pretreatment with flow rates ranging from 2 to 135 m3/h. Each unit includes as standard a feed pump, a chemical container, a dissolved air filtration system (DAF), and a sludge pump.
The containers' portability enables them to be positioned to make the best use of the available space, eliminating or reducing the need for building infrastructure to house the equipment. Their modularity allows additional components or treatment steps to be added for extra functionality or increased throughput, even if it is only needed for a short period of time.
Ensuring continuity of treatment at all times
A temporary wastewater treatment system is the perfect solution in an emergency. Mobile water service providers can indeed bridge a gap for operators with a problematic wastewater plant until it can be replaced or repaired or even bridge a time period if there are variations in the effluent quality.
Many facilities will also need to maintain existing wastewater systems, and mobile water systems can be brought in to cover equipment servicing. In other situations, mobile water solutions can support companies facing changes in local discharge standards to ensure that their license to operate is protected and avoid costly fines.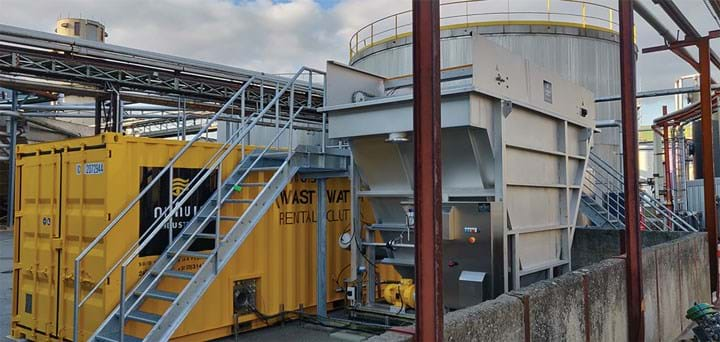 Awareness is key
Mobile Water Solutions can bring many benefits to industrial manufacturers facing wastewater challenges. As awareness grows, we can expect to see more mobile water solutions being implemented, supporting financial planning, ensuring business continuity, and helping to maintain resilient and effective wastewater treatment plants as part of companies' water cycle optimisation strategies.
---

For more information, please visit: https://www.nsimobilewatersolutions.com/