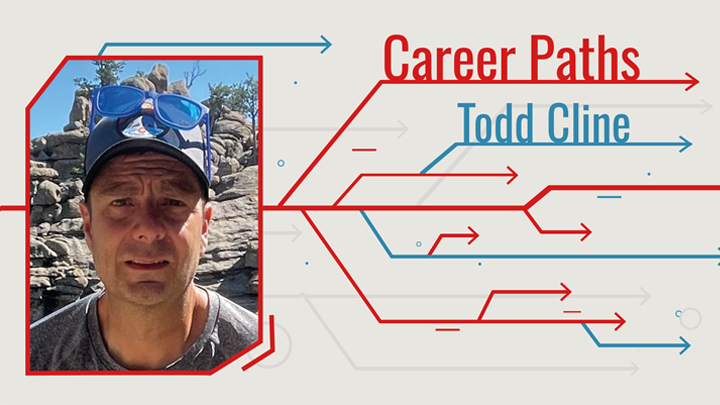 Todd Cline talks about his role in designing sustainable products
IN THIS series, we speak to chemical engineers working outside of the fossil fuel sectors to highlight the breadth of opportunities open to those just starting their careers or seeking to change sectors.
Todd Cline is the Director of Research & Development for Global Fabric Care at consumer goods company Procter and Gamble. Given the array of products P&G makes, it's quite likely you have at least one at home whether its Oral B toothpaste, Olay skin cream, Aussie shampoo or Pampers nappies. Currently Cline's main responsibility is leading the technical organisation of the company's efforts to achieve its Ambition 2030 sustainability goals for North America Fabric Care, which includes its Tide laundry detergent.
"This includes our work to design products that help consumers lead more sustainable lives, such as by washing clothes in cold water or through recyclable packaging, and to reduce the environmental footprint of our products and packages.
"Through our environmental sustainability programme, we're doing our part to stop climate change, with an ambition of being net zero by 2040. We are a science-based company, and the number one driver of carbon footprint of laundry products is how consumers use them. Almost 70% of the total carbon footprint is due to the energy used to heat the water. So we are very focused on creating products that can be used in cold water, and educating consumers on the many benefits of cold washes including reduced carbon footprint, reduced utility costs, and clothes lasting longer.
"We are also committed to reducing the carbon footprint of our raw materials and packaging by 40% per use of product by 2030, while still maintaining exceptional cleaning in cold water. This is no small feat! Beyond climate we have significant efforts under way on circularity and reducing plastic waste, and assuring quality of water systems as well, because our detergents end up in water streams. So our sustainability efforts are quite holistic."
I am very passionate about the outdoors, and I love that I get to focus on being part of the solution for climate change in a meaningful way
What is the most rewarding part of your role?
"As an avid trail runner and skier, I am very passionate about the outdoors, and I love that I get to focus on being part of the solution for climate change in a meaningful way.
"Our aspiration on Tide is to get 75% of laundry loads in North America washed on cold by 2030. Changing how people do laundry may not sound especially meaningful, but that change will avoid more than 27m t of CO2 that would be created from heating water. I truly appreciate how my work lines up so well with my passions, and the large-scale impact we can have because we reach so many consumers. It all starts with having products that excel in washing on cold, which gets back to many basics of chemistry and chemical engineering."
Todd graduated with a Bachelor's in chemical engineering from the University of Kentucky, US, and then obtained a Master's in business administration at Xavier University, US. He has worked for P&G for 20 years.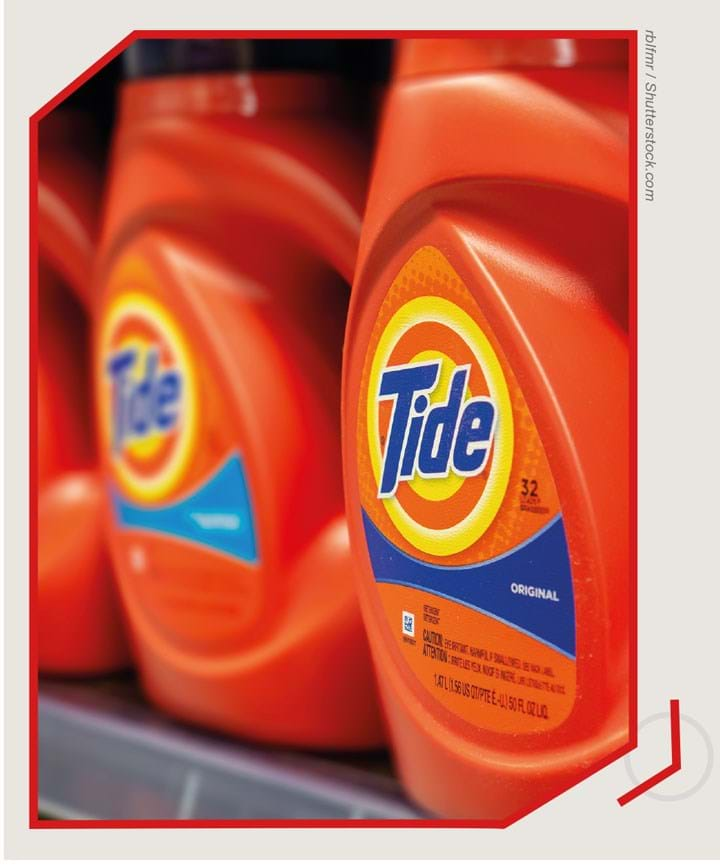 rblfmr / Shutterstock.com
What skills have you developed since leaving university that you think have been key in helping you achieve your career aims?
"One is becoming much more proficient in data analysis and statistics compared to the level we applied in undergraduate studies, as we are a very data driven company. The second is how to take very complex data and technical learning and find ways to effectively communicate them so colleagues across the business can fully engage and act on them. And finally, in recent years, learning the science of life cycle analysis to upskill in the sustainability space."
What aspects of chemical engineering do you apply in your everyday role?
"One of the key things I learned studying chemical engineering is creative technical problem solving – regardless of the type of problem you're facing. Much of my work today is focused on consumer insights and behaviour, and strategies to reduce carbon footprint, so not specifically what I studied in my chemical engineering courses. But the methods of developing technical depth and creative problem solving apply incredibly well to the work we do in R&D."
What chemical/process engineering skills are in demand in your sector?
"I think there is a strong demand for candidates with experience and passion in application of green chemistry thinking and also understanding of life cycle assessment and how to act on it.
"We must find ways to deliver more sustainable products – especially lower carbon footprint – without asking consumers to make trade-offs in performance and cost. I think chemical engineers can play a key role in how we develop and combine technologies to create materials and products, and manufacturing processes to tackle these challenges. There are many exciting new spaces such as carbon capture and transformation where chemical engineers can play a critical role in how to create and commercialise."
What advice would you give to a recent graduate or early careers chemical engineer who wants to work in your sector/role?
"Be ready for regular reinvention. We move to different product categories, technologies, and geographies fairly regularly, so it is important to be comfortable with becoming an expert and then starting over again. The basic technical problem-solving skills we learn as chemical engineers serve us well as we continually learn and reinvent throughout our careers.
"My journey has taught me that graduation was not the end of my learning, but just the start. My studies in chemical engineering equipped me to enter my career and do the regular learning and reinvention required as my role changes and in response to external forces. So be prepared for the fun of continuous learning throughout your career, and look for opportunities to learn in the areas where you are most passionate."
---
To read more articles in this series visit https://www.thechemicalengineer.com/tags/career-paths/