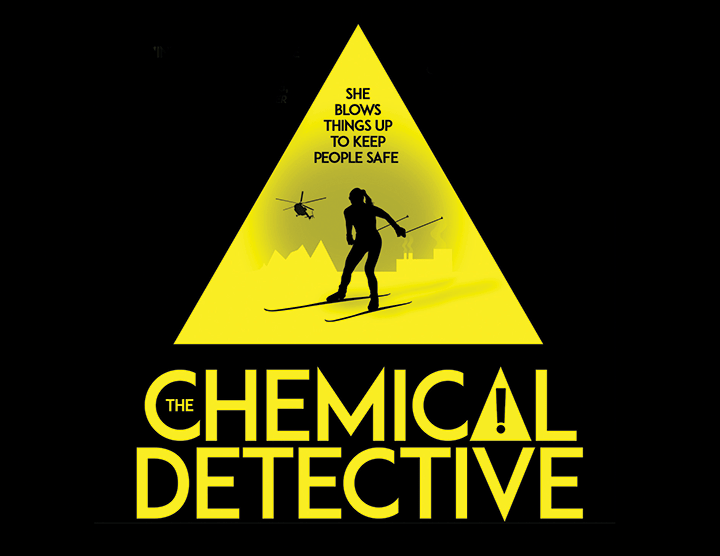 Amanda Doyle meets Fiona Erskine to discuss her explosive thriller
THE Chemical Detective is a thriller about chemical engineer Jaq Silver, an explosives expert, who gets caught up in a conspiracy and ends up in a race to avert disaster. After reading the book, I caught up with its author, a chemical engineer based in Teesside, UK, who writes under the pen name of Fiona Erskine.
Review
Skiing, working with explosives, calculating whether you'll survive a fall from a cliff, and running from someone who wants to kill you – all in a typical day's work for a chemical engineer – at least it is for Jaq Silver. During a routine analysis of explosives, Silver stumbles across some suspicious samples which end up complicating her life in ways that she never could have imagined. Trying to unravel the mystery of the suspicious samples whilst also dodging the people who don't want her to uncover the truth leads Silver from the ski slopes in Slovenia, to Teesside in the UK, and finally to the site of the Chernobyl disaster, where she makes a harrowing discovery.
The book gets off to an intriguing but perhaps shaky start, particularly as some of the antagonists seem a little over the top. However, the way that science and engineering explanations are worked into the story is a breath of fresh air for a thriller, as Silver has to use her engineering skills to get herself out of some sticky situations. The book subtly highlights the value of such a background whilst also weaving a complex and increasingly addictive story that soon becomes a page turner.