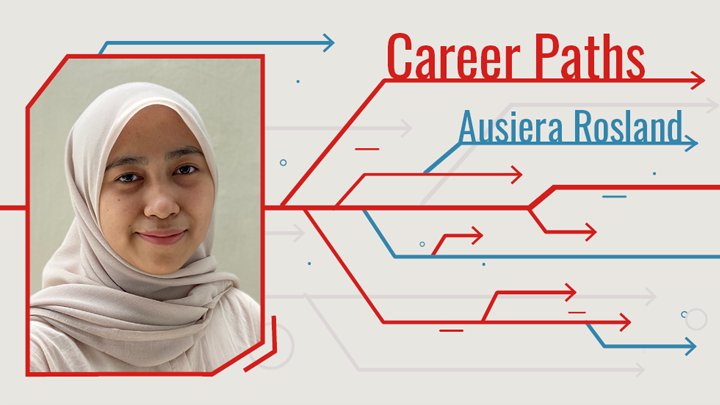 Ausiera Rosland talks about her role as a Project Engineer at Sime Darby Oils in Malaysia
IN THIS series, we speak to chemical engineers working outside of the fossil fuel sectors to highlight the breadth of opportunities open to those just starting their careers or seeking to change sectors.
Ausiera Rosland is a Project Engineer at Sime Darby Oils in Malaysia. This is the downstream operations of Sime Darby Plantation, the world's largest producer of certified sustainable palm oil. Ausiera started at the company as an undergraduate intern, before graduating with a Bachelor's in chemical engineering technology in bioprocess. Later, she joined the year-long trainee management programme, before officially joining the company as a Project Engineer.
"In my current role, my main responsibilities are to assist and supervise downstream engineering projects to develop, upgrade, or achieve other engineering solutions at facilities, such as plant expansions, or process upgrades to meet the latest regulations for palm oil. This includes implementing and coordinating the projects from the tendering process, and monitoring progress until plant commissioning, while also ensuring regulatory compliance and that approval requirements are being met along the way."
How does your role contribute to helping solve society's grand challenges, such as the sustainable development goals identified by the UN?
"Two of the UN Sustainable Development Goals that I identify as closely aligned with my job are ensuring access to affordable and clean energy, as well as promoting decent work and economic growth.
"Technology is advancing and powering economic growth and enabling more job opportunities. Through Industry 4.0, which is helping to boost productivity and optimise manufacturing processes, we are seeing advancement in artificial intelligence. Incorporating this advancement into facility design and manufacture affects the flow of raw materials, energy, products, waste – consequently contributing to environmental stability. Recent technologies have helped reduce the industry's dependency on labour by digitalising the operations and at the same time increasing the productivity. For example, the use of unmanned aerial vehicles (UAV) or drones which are equipped with high-tech cameras eases the imaging, mapping and data collection in palm plantations."
What aspects of chemical engineering do you apply in your everyday role?
"On top of process control, overseeing the installation and construction of certain processes and prioritising safety and hazard assessments are also part of my regular tasks. Being a site supervisor means making sure that all aspects of health and safety are taken care of before anyone steps onto a construction site.
"Work-related injury can lead to huge loss in working hours but, most importantly, the wellbeing of all workers should be number one priority to create a productive work pace and place."
What are the key challenges in your sector that chemical/process engineers are well equipped to help address?
"Palm oil has been one of the significant sectors in Malaysia's economy and contributes to the country's socio-economic development.
"Unfortunately, the expansion of palm oil plantations in Malaysia has been capped by the Government, and now the only area for growth and expansion in this sector is technological advancement and improving yields. According to the Malaysian Palm Oil Board, palm oil yield can be increased through upgrading the technology at plantations and palm oil processing sites . Fellow chemical/process engineers are very much well-equipped to realise the possibilities.
"Identical to any other industry, chemical engineers can use their technical knowledge such as in process technology, heat and mass transfer, and thermodynamics to maximise the efficiency of processes and resolve technical issues, taking safety and economical aspects into consideration.
"Reflecting Sime Darby Oil's tagline 'Realising Possibilities, Together', Sime Darby and other players in the industry have been dedicating time and energy to create and develop technological solutions to meet the target growth."
What advice would you give to an engineer considering moving into your sector from a different sector?
"Make a bridge between your experience and the new scope you're about to take on. It is necessary to know the industry to understand where to explicitly apply your relevant skill set to the sector. After all, engineers can fit in any position with the required tools."
What advice would you give to a recent graduate or early careers chemical engineer who wants to work in your sector/role?
"Flexibility is important for a Project Engineer, and in the industry as a whole. Engineering is not limited, it is literally about contriving and devising. While it can be challenging to work on something that is not solely based on chemical engineering, it also opens up many opportunities to learn. This is one of the careers in which you'll never get bored. Moving from one project to another, you'll interact with different teams, different target products and processes, even the tools you use could be different. Nonetheless, the experience gained from past projects will be essential and prove to be helpful in solving problems promptly for future works.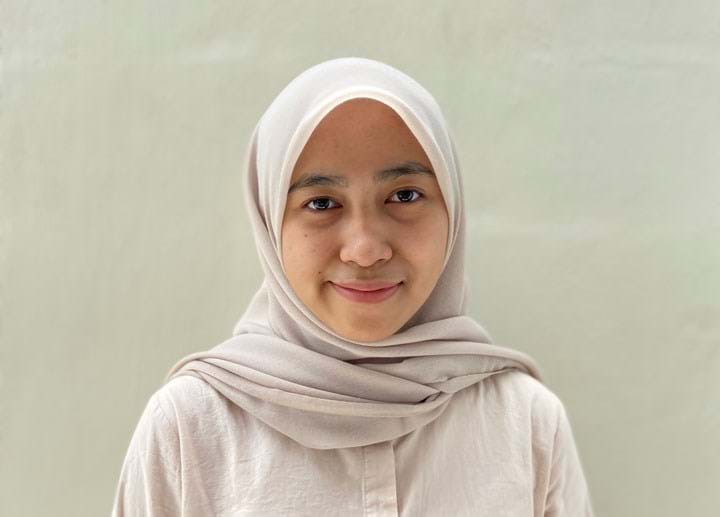 What is the most rewarding part of your role?
"Being fluid. Project management encompasses many aspects of engineering, not just chemical, and this allows me the chance to learn in areas outside of my own. Constructing a fully operational plant starting from scratch requires civil, mechanical, electrical engineers and more to join hands in making it work. You're handed a piece of land; you can't make it happen on your own. You're going to need consultants and other engineers specialised in each role to make sure that everything is constructed properly.
"Working together with people from different backgrounds has introduced me to a surface knowledge of different roles and, learning new things every day and being able to understand the bigger picture of how each role contributes to the success of a project gives me a thrill every single time."
What skills have you developed since leaving university that you think have been key in helping you achieve your career aims?
"People skills are underrated. Starting your career and being a newcomer to the chosen work environment is already a stressful enough situation but not being able to mingle and get along with your colleagues/team, which unlike in university is much more diverse in regard to age group and background, will make your job difficult. Unfortunately, there is no formula to this other than to muster up the courage,  for introverts especially, and just say 'hi', and learn how to talk to all types of people, remembering to always be respectful.
"Experience is the teacher of all things. The common saying attributed to Julius Caesar does have a point. You can read a book from cover-to-cover to find answers and still be inept at solving a problem. I learned a lot from conversations with the seniors and coworkers of the same age about their experiences within the work scope, as well as in wider industry. It has helped me build a reservoir of information I may or may not need to know, and I also know who to ask in future if similar situations arise."
What do you know now career-wise that would have been handy at the start of your career?
"It is important to offer opinions on situations based on my point of view, rather than keeping it to myself because I don't think it's worth discussing. It is important to have many thinking hats in the room to consider an issue from multiple perspectives. While more experienced members of the team may be able to assess situations with more depth, others can still offer insights that may have otherwise been overlooked."