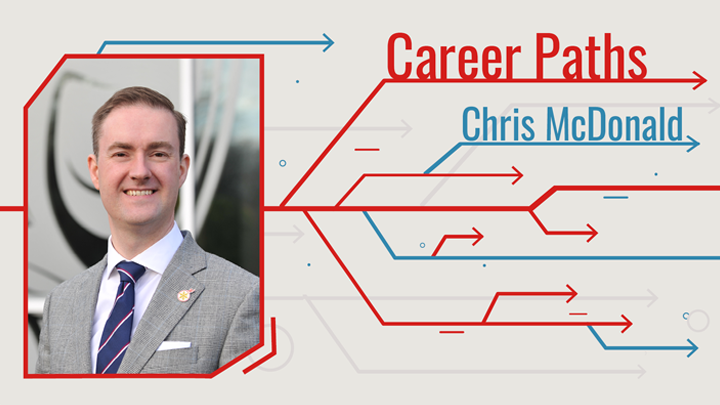 Chris McDonald discusses his career in metals, and why the industry needs more chemical engineers
IN THIS series, we speak to chemical engineers working outside of the fossil fuel sectors, to highlight the breadth of opportunities open to those just starting their careers or seeking to change sectors.
Chris McDonald is CEO of the Materials Processing Institute, which is the UK's national innovation centre for the steel sector.
"My career has been spent working primarily in the steel industry, particularly in areas relating to technology and innovation. On graduating from Cambridge University with a Master's in chemical engineering I started working as a researcher for British Steel, developing new technology for emissions reduction and productivity improvement. I also spent some time working in production, before returning to innovation as a research manager in 2007. In this role, I led an international team of researchers working in the UK and Netherlands, developing new technologies for Tata Steel in Europe, India and the Far East.
"Now, as CEO of the Materials Processing Institute I am responsible for all aspects of the business, but my day-to-day activities are very much focussed on strategy, commercial development, and public affairs. The public affairs part is a major part of my work; advising on and developing public policy, providing expert guidance for decision makers in government and making the case publicly for the ethical and sustainable use of materials."
What aspects of chemical engineering do you apply in your everyday role?
"The most valuable skill that I continue to use is the chemical engineer's ability to make sense of complex problems and deliver practical, implementable solutions. This skill set is just as applicable to hard technology problems, as it is to societal, organisational, and people issues too."
What chemical/process engineering skills are in demand in your sector?
"Metals processing is primarily about heat and mass transfer, chemical thermodynamics, and kinetics. It is classic chemical engineering territory, with significant complexity around solidification processes and also process control. The inherent variability in using bulk raw materials and the wide range of products that are made to pharmaceutical levels of precision create a unique manufacturing challenge, but also there is wide scope for optimisation and re-optimisation, as inputs and output requirements change.
"Add to this the health and safety focus of chemical engineers, project management and commercial awareness and it shows there is great scope for both specialist and generalists amongst the chemical engineering community."
Do you expect the need will grow in your sector for people with chemical engineering skills?
"There is significant opportunity to grow the proportion of the people in the sector that are chemical engineers. The metals industry is on the brink of a transformation globally to adopting new, zero carbon, manufacturing technologies. This will inevitably lead to an increased demand in process understanding and process development within the sector.
"This decarbonisation drive is being accompanied by a digital transformation, which means that new, more highly skilled jobs are being created, many of which are suitable for chemical engineers. It is also true that chemical engineers are a good fit for many of the more traditional roles in the sector, that would previously have been performed by a process metallurgist – given that most of my career has been spent in process metallurgy type roles, looking at high temperature chemical thermodynamics, reactor design and environmental technology improvements.
"There are many chemical engineers already employed in the steel and metals sector, and the foundation industries more broadly. Chemical engineers are valued in these sectors for their fundamental knowledge, but also the wider skill set they have, particularly around project management and problem solving. The ability to optimise processes and problems is an extremely transferable part of the chemical engineer's skillset that is equally valuable around the board table, as it is in a factory.
"In recent years, the Materials Processing Institute has been fortunate to recruit many people who have come from outside our traditional sectors. This has been essential as the industries that we work with, in steel and metals, seek to adopt new emerging technologies, such as in digital, or decarbonisation. Even in the core area of metallurgical processes, it is not unusual for someone to transfer across from another sector, given the fairly low numbers of people receiving a metallurgy education in the UK. As a result, people will find that the metals sector is close knit, but welcoming. They will quickly become part of a wider metals community, that is very open and cooperative."
What advice would you give to a recent graduate or early careers chemical engineer who wants to work in your sector/role?
"I certainly found it helpful to focus initially on consolidating my professional expertise, by achieving Chartered status. I still think that is a good starting point and I would advise anyone starting in the sector to have this as a personal objective, even if it isn't a priority for their employer. I would also say that finding a job that can also be a passion and an employer that fits with your personal values, is in the long run better for you as an individual. It isn't always possible to do this, but if you can find such a role then go for it."
What skills have you developed since leaving university that you think have been key in helping you achieve your career aims?
"Leadership is a really tricky skill to master and there really is no blueprint for this. I have made many mistakes along the way, but I think developing my ability for self-reflection, empathy, and living by my own values has been key to getting this right. Leaders are rightly held to a higher standard than everyone else and sometimes we have to make decisions that directly affect the lives of others, which taken together can make for a high-pressure role. Understanding what is important in my life, getting the right balance, and ensuring that my leadership role doesn't become all-consuming has also been crucial.
"The second skill I have developed is a greater understanding of the political landscape and public affairs. Innovation is most successful when it involves public-private collaborations and so it is inherently a matter of political choices. Understanding how to engage successfully to enable policy- and decision-makers to have the information they need to make good strategic and funding decisions has been an important skill for me to learn."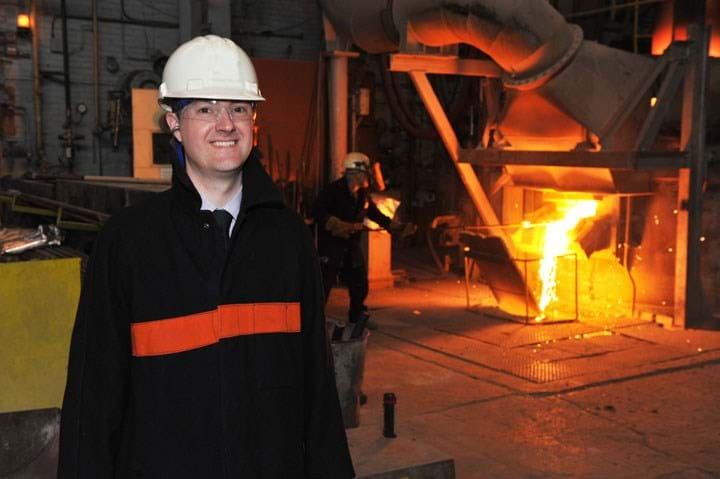 What do you know now career-wise that would have been handy at the start of your career?
"I was well prepared at the start of my career in terms of my technical expertise and skills. I was also pretty streetwise in understanding the world of work, having had jobs both before and during my university education. I recognised fairly early on that I did lack business and commercial understanding, and I took action to close those skills gaps on the job, which is definitely something I would recommend to others. But the greater challenge was learning about management and leadership. It is difficult to learn either of these skills in any way other than by practice and support on the job, and so I don't think more could have been done to prepare myself at the start of my career. I would encourage people early in their career though to take any opportunity that they can to practise these skills, particularly if you can do this at a time, or in a setting, where making the mistakes that you will inevitably make can be more of a learning opportunity. Finding people who will give you good, honest feedback to help you to develop and improve personally is also incredibly valuable. I have been extremely grateful for the people who have done this for me during my career."
What is the most rewarding part of your role?
"For me it is about having the opportunity to live according to my own personal values, and at the Materials Processing Institute I have been able to put into practice my own values around how a business should be run for the benefit of staff and the wider community.
"In 2014, I rescued what is now the Materials Processing Institute from closure and we have now grown the number of employees from 50 to 85. The Institute has no shareholders and board level employee representation. I know my decisions and actions have had a direct, positive impact on the lives of our colleagues and their families.
"Having wider benefit, we invest 2.5% of turnover in our local community and have a societal and ethical mission that informs all our activities. We do this not for any financial advantage, but because we believe it is the right thing to do.
"And, on top of that, the technology that I and others have developed has abated hundreds of thousands of tonnes of CO2 emissions, making a direct contribution to climate change prevention.
 "Decarbonisation is the number one challenge in the steel sector, and foundation industries more broadly. It is one of the four research themes covered at the Institute, concentrating on the steel and metals sector. The other focuses include advanced materials, circular economy, and digital technologies.
"Steel is the second-most widely used material in the world and increasing its use is essential to raise the quality of life for people in developing countries – for housing, security and healthcare – as well as for achieving a zero carbon world. Unfortunately, steel is also one of the greatest emitters of CO2. Shifting the steel industry away from using coal is hard, as it requires the invention of completely new technologies and processes, that we, along with others, are developing.
"Alongside our work on industrial decarbonisation we are also developing new technologies for the circular economy, informed by a need to improve global resource efficiency, but also to reduce our dependence on ethically questionable supply chains, for the materials used in mobile devices, or electric vehicles.
"Under our digital technologies research focus we are considering not only the technology, but the impact of this technology on local communities, where sudden increases in productivity and automation can lead to the displacement of previously valuable jobs and skills. This is why I am a leading advocate for a 'Just Transition' to a digital and green economy, that looks not only to implement the new technologies, but also to support workers and communities in transitioning and reskilling for new industries."
---
To read more articles in this series visit https://www.thechemicalengineer.com/tags/career-paths/