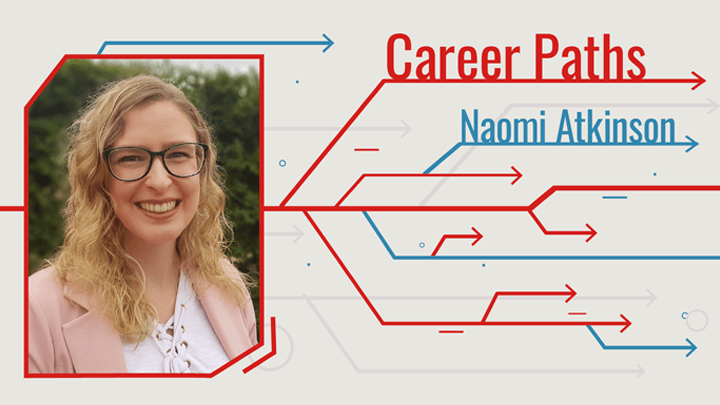 Naomi Atkinson talks about her role in ensuring safe and compliant manufacture of therapeutics and vaccines
IN THIS series, we speak to chemical engineers working outside of the fossil fuel sectors to highlight the breadth of opportunities open to those just starting their careers or seeking to change sectors.
Naomi Atkinson graduated from the UK's University of Loughborough and has worked in various roles in the biotech sector, including as a process engineer and quality auditor. Today, she works as a Principal Production Technologist at the contract development and manufacturing organisation Fujifilm Diosynth Biotechnologies. Naomi works at the company's site in Billingham, UK, where among other products it manufactures the antigen components for Covid-19 vaccines.
"My main responsibility is the management of the team authoring batch records required to manufacture products within the mammalian cell culture facility at Fujifilm. I am also responsible for supporting customer and regulatory audits and ensuring the manufacturing plant and associated procedures adhere to regulations and best practices.
"Working in a contract development manufacturing organisation allows companies of all sizes to manufacture their products to the scale needed for clinical trials where otherwise they would not have been able. Our plants and teams are ready to respond when needed to the changing needs of customers and pandemics."
What is the most rewarding part of your role?
"The most rewarding part by far is listening to customers and recipients of the medicines we make describing the positive life-changing impact these treatments have had on their lives.
"My role helps ensure the safe and compliant manufacture of therapeutics and vaccines, which in turn helps people of all ages and people with a variety of conditions live healthier lives.
"Fujifilm also has links to many schools and I have been lucky enough to be part of open evenings encouraging young people to be interested in STEM subjects.  Being interested in STEM subjects is a great starting point for ensuring children are engaged and motivated to learn, and they gain the qualifications needed to open the doors to a wide range of potential careers.
"I am passionate about ensuring girls are interested and able to envision their potential careers in STEM sectors. This helps address the gender imbalance that we see in engineering."
What aspects of chemical engineering do you apply in your everyday role?
"I apply aspects of safety within my role. These can be on plant or for new processes that are being designed. I also help with process design and integration into both existing and new equipment; as well as problem solving and fault analysis. This helps prevent errors and determine the root causes of any errors that have occurred."
What skills – whether technical and/or soft skills – have you developed since leaving university that you think have been key in helping you achieve your career aims?
"I have developed soft skills that allow me to complete auditing successfully. This includes the ability to examine, question and quickly assess the suitability of a company. I have also developed diplomacy skills and a greater understanding of how to communicate successfully with a range of personality types."
What are the key challenges in your sector that chemical/process engineers are well equipped to help address?
"The key challenges the biotech industry faces are the cost and efficiency of waste management. For every process, a number of chemicals that are harmful to the environment are required. The efficiency of the waste treatment is important for both the health of the environment and the cost of the products. The growing use of single-use technologies during production means that solid plastics waste is increasing. Finding new ways to recycle or reuse these wastes is another important challenge. A further challenge is linked to the relative newness of the industry. We are continuously developing novel technologies that need to be tested and validated, and the safety assessed prior to use in commercial, regulated production."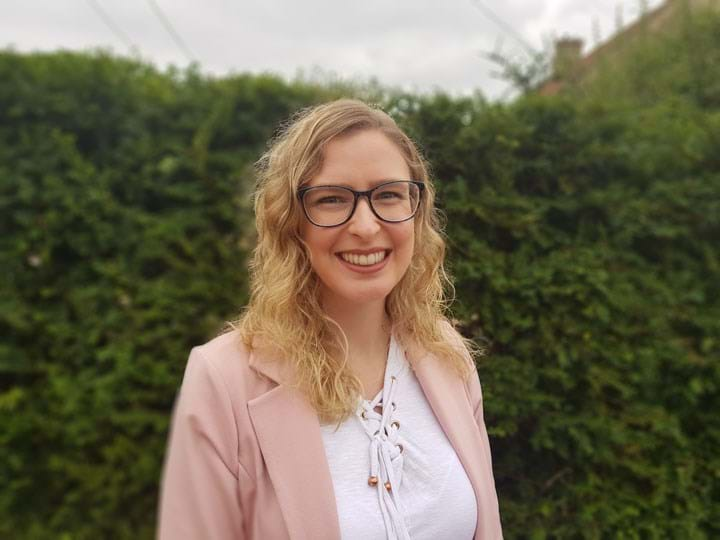 What advice would you give to a recent graduate or early careers chemical engineer who wants to work in your sector/role?
"Do it! There are so many different opportunities in the bio sector. If you can, try to talk to engineers already working in the sector. In fact, I think that goes for any sector you want to work in. Find out what their day-to-day working lives are like."
And what about advice for an engineer considering moving into your sector from a different sector?
"Again: do it! It's a brilliant, continuously-developing sector. Read into the technologies we use and get to understand the amazing things we do.
"Biotech has the need for lots of chemical and process engineering skills used in other sectors. Scaleup; small-scale process design; small-scale optimisation; root cause analysis; hazard analysis; knowledge of pressure systems. The list goes on. And the need for people with chemical engineering skills will keep increasing. The biotechnology sector is relatively new, and it's continuing to grow and develop. It's very exciting."
What do you know now career-wise that would have been handy at the start of your career?
"I wish someone had told me that it isn't all about core engineering principles, and not to stress if you can't hold all of the equations in your head. Personality, and having the willingness to continue to learn and throw yourself into new situations and challenges, are equally important."
---
To read more articles in this series visit https://www.thechemicalengineer.com/tags/career-paths/