Vince Pizzoni has cast his eye over more than 40,000 CVs, conducted 10,000 interviews and recruited several hundred personnel. Now a career coach and business mentor, if anyone should know the dos and don'ts of graduate job hunting it is him!
THE APPLICATION process for chemical engineering students to gain graduate roles remains a paradox. We have new elements such as video interviews, the use of artificial intelligence (AI), and a focus on sustainability and the energy transition. However, on the flip side, very little has changed regarding CVs, cover letters and competency interviews.
Another element that remains the same the world over is the importance of preparation. And that is something that applies to every stage of the process.
Start early
In the UK, graduate roles are typically advertised from July and August of the student's final year with corporates traditionally to year-end and smaller and mid-sized companies (SMEs) from January to July. Be ready to apply very early if you want to start a graduate role after completing your final year. In Australia, graduate roles are typically advertised from February to April for large companies that have well-structured graduate programmes. Malaysian universities tend to graduate students all year round so the graduate role application process mirrors this.
Get match fit
You need to have some idea of roles and companies and I advise you focus on two or three sectors and not use a scattergun approach of applying for everything. Conversations with your careers advisor, tutor and mentor will help.
Gradcracker, Indeed, LinkedIn etc and your university careers website are preferred jobsites. Student Circus is a useful website for international students. Talk to friends and alumni for tips on roles and the application process. Use an Excel spreadsheet to track your applications.
Get your CV up to date and ensure you have a professional LinkedIn profile. Your CV should be tailored to the company and role you are applying for and highlight how your academic knowledge, work experience, and interests are a good fit. Your LinkedIn profile needs to be complete with a professional photo, work experience and academic qualifications, and companies of interest and their leaders followed.
Historically, CVs haven't changed, and employers largely prefer conventional ones. However, there are some key questions and tips worth taking on board
Developing the "perfect" CV
Having reviewed over 40,000 CVs in my career I should know the perfect one when I see it, but the reality is that "perfection" doesn't exist. If your CV is getting you through to the next stage of the application process, then it is working.
Historically, CVs haven't changed, and employers largely prefer conventional ones. However, there are some key questions and tips worth taking on board.
One or two pages? I'm often asked this question and my answer is yes! It should be either one, or more likely, two full pages. Use a standard typeface such as Arial, Calibri or Times New Roman and third person language throughout. A layout with plenty of blank spaces will be more of a pleasure to read, and check, double-check, and triple-check for spelling errors.
No personal details or photo: Only address, mobile number and email are needed in the UK and Australia, but it is common practice in Malaysia to include a photo. Don't let your name at the top dominate the first page, either.
Do I need a profile section? While not essential, a few sentences can enhance your CV and provide the reader with a summary of your education, experience, and transferable skills relevant to the job.
What comes next? This will depend largely on what experience you have. For example, an industrial placement or relevant internships may well be worth highlighting to complete your first page. Remember that the first page needs to grab the recruiter's attention so make it stand out.
Education summary: Potential employers want to see details of your degree and grade (or weighted average mark (WAM) in Australia, and CGPA in Malaysia), key modules relevant for the role and a summary of your design and research projects including achievements and key transferable skills. Include your school and A-levels/IB/GCSEs, or equivalents too.
Career history achievements: This is key. Employers want to see specific and measurable achievements. Always ask yourself the question "so what" when you refine the achievements as it's a great way of getting to the end point. Use action verbs and highlight key skills developed. For the Malaysian market, with almost every Malaysian undergraduate possessing intern experience, including this on your CV is a must.
What about activities outside of academia? Most employers and recruiters are looking for graduates that show a breadth of talent aside from academics. Get involved in volunteering, sports, music, arts, societies etc. A references line is not needed, however.
A stand-out cover letter
A cover letter is often sent with a CV to highlight why you are a good fit for the position. With some companies you may be asked to click a link and answer questions, thereby replacing a cover letter. You may also have to do online/psychometric tests, which can include maths questions, verbal reasoning, gaming exercises and personality profiling. The key is to practice beforehand.
IS A COVER LETTER OPTIONAL?
I recommend you submit a cover letter even if they don't ask for one or say it is optional. It may be the only way you can make an impression on the hiring manager. They won't bother reading the CV if they aren't impressed by the cover letter.
COVER LETTER TIPS
It is important you conduct extensive research on the company which will include core values, new technologies, sustainability, and annual reports. Talk to employees and alumni, and check them out on social media. Approach the ones you know and alumni first, but also reach out to other employees, particularly those in the division or area you are interested in. Most will value the direct approach and only be too willing to provide tips about the company, sector, and trends.
Read the job description and highlight the skills and experience they seek. Address these in your letter with specific examples. Keep to a one-page letter format with a third of the page on why you are excited by the company, and the remainder on how your academic knowledge and key transferable skills are a good fit for the role.
Put yourself in the hiring manager's shoes. You need to make them feel that their company is the only one you have ever wanted to work for.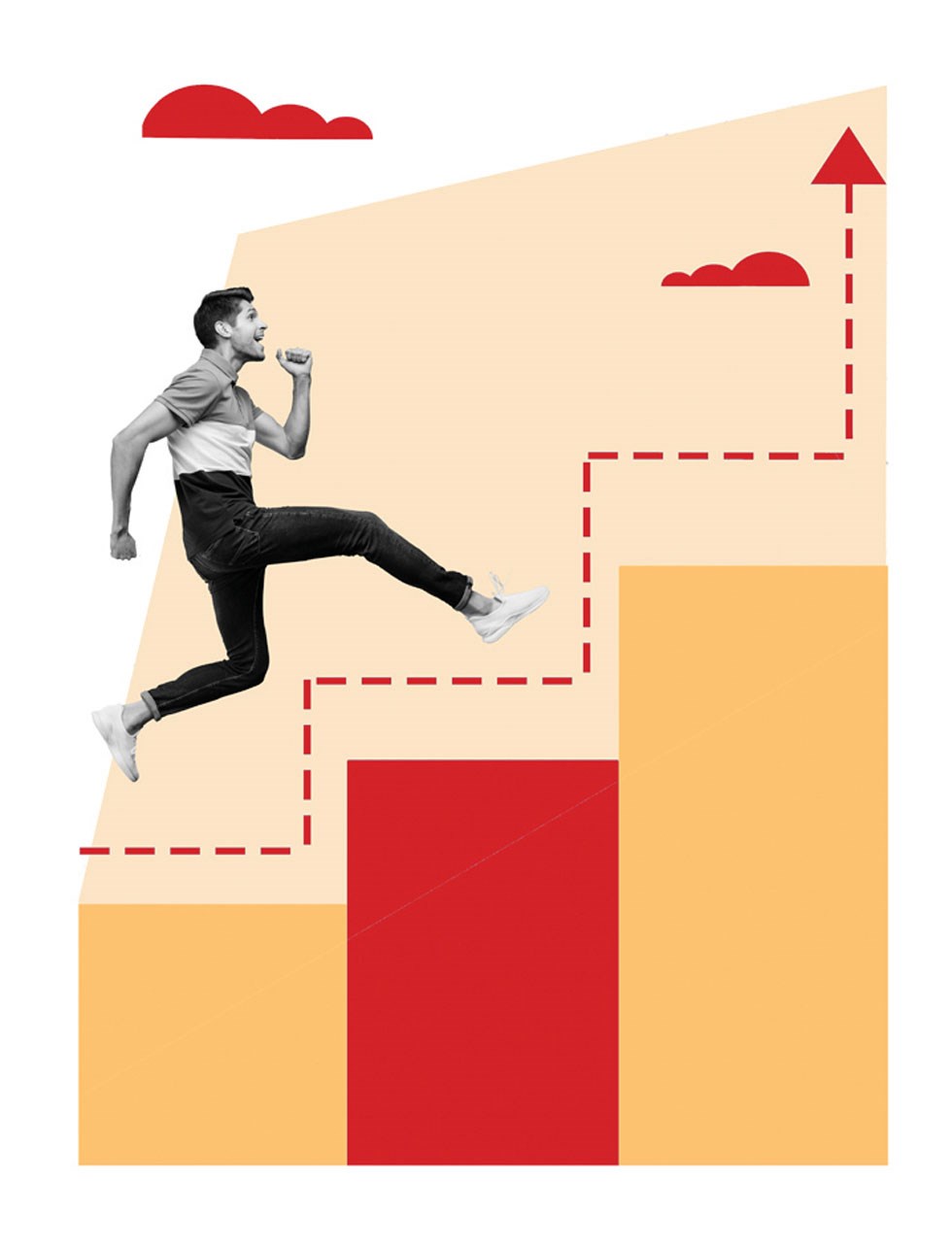 How to handle interviews
Congratulations. You have passed the CV screen and online assessments. Now it's interview time.
Before attending an interview, refamiliarise yourself with the job advertisement, go back over your application, and research the LinkedIn profiles of the interviewers. Also, talk to alumni and get their feedback.
WHAT TYPE OF INTERVIEW CAN  I EXPECT?
Interviews can take many forms, including video, phone, in-person, panel, and group. In recent years, video interviews including HireVue (www.hireview.com) have become important, whereby you have a set of online questions and are given say, 30 seconds to think and up to three minutes to respond. The video session is then assessed by the company who have the option of using artificial intelligence to review.
WHAT ABOUT INTERVIEW QUESTIONS?
There are many types, with the most popular being competency, strengths-based and technical. There are several others which may be asked, not least behavioural, scenario, case (consultancy), and personality.
Competency: Typical questions include: "Tell me a time when…" and "Have you an example of..."
You should use examples from academia, work experience and extra-curricular activities, and link your answers to the key requirements of the job description and core values. Use the STARR technique (Situation, Task, Action, Result, and Reflection) to answer. Reflection is important and you should consider lessons learnt and what would you do in the future to improve.
Strengths-based: Also known as motivational, these can include questions such as "Tell me about yourself", "What gets you out of bed every day?" and "Why should we offer you the job?". This allows the employer an opportunity to understand your motivation for the company and role.
Focus on the two or three things in each question that make you an ideal candidate using examples from your personality as well as the other example areas mentioned in competency questions. Link your answers to their core values.
Technical: These questions can take many formats. For example, in direct technical questions or responding to technical data provided, or when given business-related scenario questions. Make sure you are as up to date with your academic work as possible in case you get something you have studied before.
Check out their business and any relevant manufacturing processes. The interviewer may take you beyond that and touch on aspects that you haven't seen before. In this case the key is to "think out loud". The interviewers will often support you if they know what you are thinking. Don't go quiet, don't pretend you know it if you don't, and always offer possible ideas and solutions based on what you do know.
PREPARE QUESTIONS TO ASK
Don't ask one that may already be covered on their website. Possible questions could cover mentoring for chartered engineers, volunteering, new technologies developed, careers of your interviewers, specifics about the job etc. And use a clear voice tone.
Key interview tips:
do your research, including talking to alums
check your interviewers out on LinkedIn
practise interviews with anyone
read up about sustainability and the energy transition where relevant
use STARR with competency questions
be prepared for motivational questions
show you align with their core values
think out loud with technical questions
make sure you have a few questions to ask
display a positive body language, maintain good eye contact, and use clear voice tone
show deep interest and passion for the company and role
within 24 hours of your interview, email back thanking them and expressing your interest in the role and company
be yourself, be honest, and don't worry about giving the perfect answer (it doesn't exist!)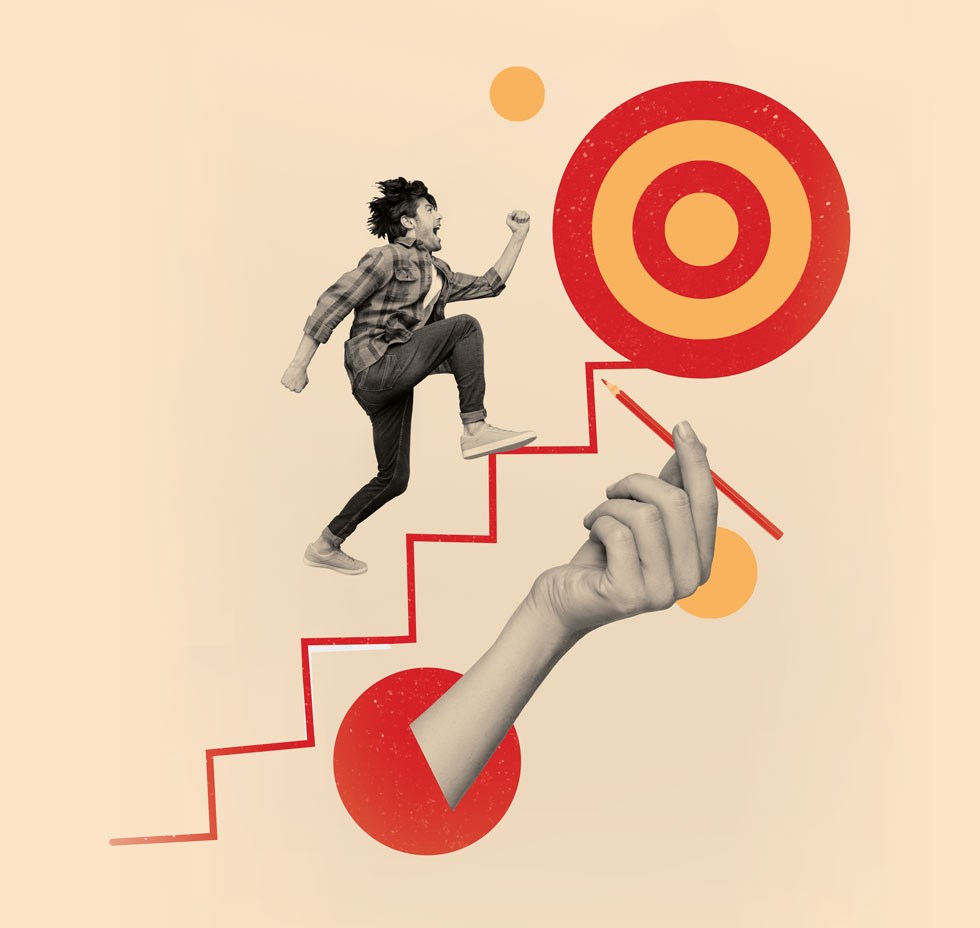 The Assessment Centre
Feedback from previous graduates indicates that you may now have up to a 20–30% chance of an offer. The final stage may be another interview, while corporates will probably use an assessment centre (AC). ACs may include further interviews and tests, team activities, presentations, in-tray exercises, and networking events.
WHAT IS AN ASSESSMENT CENTRE (AC)?
Often used by corporates and larger organisations, the AC is an opportunity for the employer to make their final choice – bluntly, who they like and think will fit into their team. The AC often takes place at company offices and includes a series of activities including networking opportunities. During the pandemic this moved online.
AHEAD OF THE AC
Preparation is key. Research the company thoroughly, talk to alumni, gather tips on previous ACs, check out your interviewers and prepare an AC strategy. You may also be asked to read information beforehand and develop a presentation for the day or to send in advance.
THE NIGHT BEFORE
There could be the offer of an informal dinner. Check the dress code and arrive in good time. This is an opportunity for networking with company staff and candidates. It's not about eating. Check any late-breaking news about the company.
ON THE DAY
Confirm the dress code and arrive at least 15–30 minutes early. Freshen up, and network with everyone you meet. Assume all the staff will have an input into choosing the final candidate so be positive, friendly, keen, and looking your best. Check out any company magazines in reception as they may provide information for questions to ask.
POSSIBLE ACTIVITIES
Usually, the employer will give you an agenda for the day. This may include interviews, assessment tests, in-tray exercise, team activity, presentation, business case study, tour of the facilities, and socials.
Handle the interviews using STARR for competency, preparing for motivational, referring to core values and "thinking out loud" for technical.
The assessments could include psychometric and personality tests and may be compared to tests you completed prior to interview.
In-tray exercise: This is managing multiple requests and identifying those as urgent and important. The key here is to make sure you manage your time to limit the urgent and complete the important in a timely manner.
Team activity: This could be a game such as "Spaghetti and Marshmallow Tower Building", "NASA Exercise" or "Escape Room".
The employer is looking for effective teamwork and leadership potential. Be visible and take on a critical role such as time management, or chair.
The key is to show you are a strong team player allied to leadership potential, and will fit into their team. Work with the other candidates; support the quiet ones and take the comments from the louder ones, making sure the rest of the team have their say. Leadership is about positive influence and has little to do with being the loudest.
Presentation: For PowerPoint, plan on 1–2 minutes per slide. Mix pictures with words. Don't use more than three bullet points per slide or read the slides verbatim while presenting. Positive body language, good eye contact and clear and confident voice tone can often outweigh the content.
Business case study: Used in consultancy roles. The key is to demonstrate you have strong analytical, reasoning, and communication skills allied to problem-solving in often uncertain and ambiguous scenarios.
Tours, socials, and further networking: Show your interest and passion for the company and role. Ask questions. Keep up with the tour guide. Network at meals and drinks. After the assessment day, write back within 24 hours thanking everyone and confirming your interest in the company and role.
Assessment centre tips and things to remember:
do your research ahead of the visit
arrive early
assume everyone you meet has influence over whether you get the job
prepare for the interviews and presentation
show you are a strong team player allied to leadership potential
in the team activities, choose a visible role, support the quiet members and build on the loud ones
and finally, they often choose the candidate they would be prepared to sit next to on a long-haul flight!
Decision time
If you receive a rejection, make sure you ask for feedback so you can learn from the experience. If you receive an offer, don't rush to accept it. Review key areas, including career prospects and cultural fit before deciding.
If everything is right for you, then congratulations on getting a graduate position and every success for the future!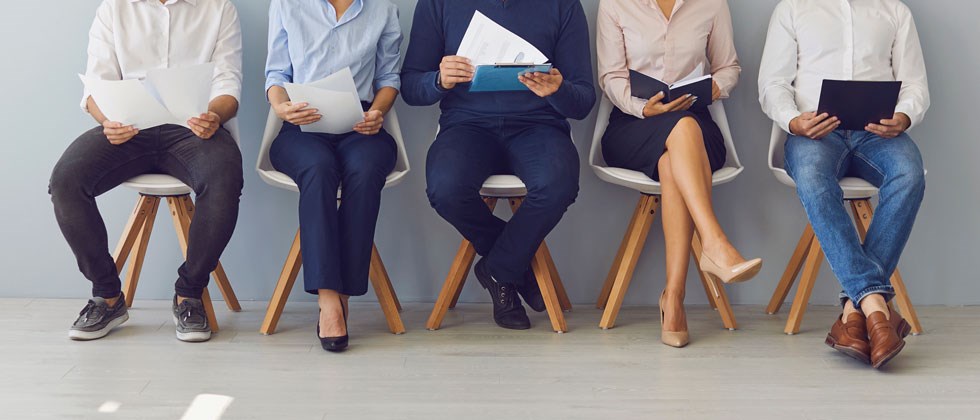 Useful resources
GENERAL
https://bit.ly/3DUhV4A
Job-hunters' Survival Kit: IChemE's job-finding resource targeted solely at chemical engineers.
CRAFTING YOUR CV
https://bit.ly/3OZwnPi
Career Solutions Webinar – CV and cover letter: Director, consultant, and executive coach Manisha Patel guides you through the process of producing a tailored, compelling CV as part of a six-part webinar series.
https://www.myperfectcv.co.uk/
Create your CV from 100s of designs.
https://bit.ly/45kdk7w
185+ Action Verbs That Will Majorly Impress Hiring Managers: Switch up your CV with strong, compelling action verbs.
ACING YOUR INTERVIEW
https://bit.ly/47KHCT5
Career Solutions Webinar: Interview techniques: Interview techniques to help you prepare well and increase your chances of securing that role.
https://bit.ly/3KG66D4
Top Five Job Interview Mistakes: Plan ahead to avoid making these common interview mistakes.
IMPRESSING AT THE ASSESSMENT CENTRE
www.assessmentday.co.uk
Free online practice aptitude tests.
https://bit.ly/3DXKSNe
What to expect from a case study and how to prepare.
POSSIBLE TEAM ACTIVITIES
https://bit.ly/45bKZke
The Spaghetti and Marshmallow Tower Challenge
https://bit.ly/3QAJIi7
NASA Exercise: Ranking Survival Objects for the Moon
https://bit.ly/3DW6GIT
Escape Room – The Modern Way of Team Assessment