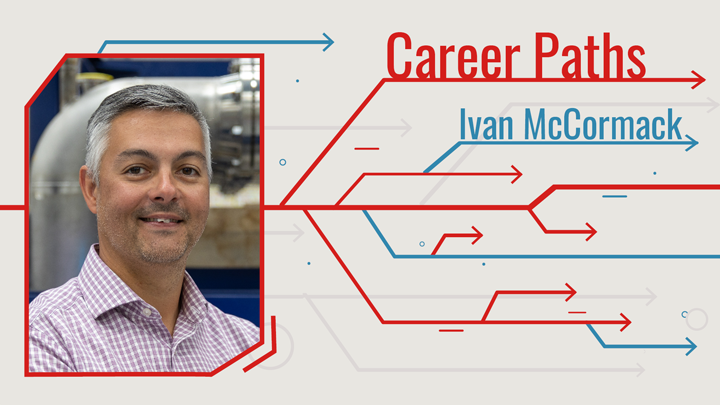 Ivan McCormack discusses his role in the recycling sector, developing a chemical process to close the loop on single-use plastics.
IN THIS series we speak to chemical engineers working outside of the fossil fuel sectors to highlight the breadth of opportunities open to those just starting their careers or seeking to change sectors.
Ivan McCormack is a Senior Process Engineer for the Applications Engineering Group at Recycling Technologies. Following a career spent developing process engineering projects chiefly in the oil, gas and chemicals sectors, Ivan is now developing a chemical process to close the loop on single-use plastics.
What chemical/process engineering skills are in demand in the recycling sector?
"Because the sector is relatively new there is a real need for process engineers of all ages and experience levels. Being able to undertake equipment sizing and develop P+IDs, experience in process safety, process optimisation and increasing overall process efficiency are all key skills that the industry will require in the years to come. Process engineers with more of an operational skill set will also be highly sought after, as will those with an environmental background."
What are the main responsibilities in your current role?
"So far at Recycling Technologies I have enjoyed being involved with the process design and process safety design of its new industrial-scale plastics recycling machine. I am also part of the Applications Engineering Team which means I help with the assessment of potential new sites for development and will be involved with the forward planning for the commissioning of sites as they become live."
What aspects of chemical engineering do you apply in your everyday role?
"I am lucky to still be using a full range of my chemical engineering skills, from equipment sizing and design, through PFD and P+ID development and onto HAZOP and LOPA analysis. I am still able to interact with a multi-discipline team and contribute my knowledge to the machine design, layout and overall site layout."
What is the most rewarding part of your role?
"Ultimately the most rewarding part of the role is being able to work for a startup company pioneering technology to solve one of the world's biggest environmental problems: plastic pollution.
"Recycling Technologies is developing a technology that will enable soft plastics to become part of the circular economy. Plastics used for food packaging have been a brilliant innovation, allowing food to have a longer shelf life so reducing overall food waste. However, they are typically single use, are not currently easily recyclable, and will typically end up in landfill or make their way to the oceans and rivers. Some of these plastics also end up in energy-from-waste facilities. However, this disposal route has an associated end-of-life carbon footprint. Recycling Technologies' proposal is to enable these products to be chemically recycled into a base oil we call Plaxx which can then be used by existing plastic production facilities to produce more useful plastics, over and over again. In doing this, we will reduce the requirement for crude oil to be the source of the feedstock for plastic production. Plastics that currently pollute our rivers and oceans can be captured and recycled via the technology we are developing."
What are the key challenges in your sector that chemical/process engineers are well equipped to help address?
"Everything! The skills that a process engineer possesses will be key to developing the technology to chemically recycle the world's plastics. From developing the initial technology that is capable of recycling various different types and grades of plastics to improving efficiency and harnessing the latest most efficient technology solutions through the process. Without the application of this type of solution many plastics will remain a single-use item followed by incineration. This isn't recycling, and will not help reduce overall consumption of crude oil as the world demand for plastics continues."
What advice would you give to a recent graduate or early careers chemical engineer who wants to work in your sector/role?
"Go for it! The recycling sector is an area where we need the best brains and the newest ideas. The skills learnt during your chemical engineering course will be used to the full and developed to take you wherever you want to go. This is the opportunity to use your skills and knowledge to help tackle a real-world environmental problem."
What advice would you give to an engineer considering moving into the recycling sector from a different sector?
"For those who may be considering moving into chemical recycling from the more traditional oil and gas roles, don't fear the change in technology. You will still be using many of the skills you have developed over the years. Embrace the chance to change and be enthusiastic about the opportunities this developing sector has to offer."
Do you expect the need will grow in your sector for people with chemical engineering skills?
"Absolutely. As mentioned before, the problem of plastics recycling is a worldwide one, so the solution will be worldwide. Processing plants like ours will need to be designed, they will need to be installed, commissioned and operated all over the world. The technology they use will need to be improved to increase efficiency, to reduce their reliance on fossil fuels, and increase their consumption of power generated from renewables. All of this will come from chemical engineering minds."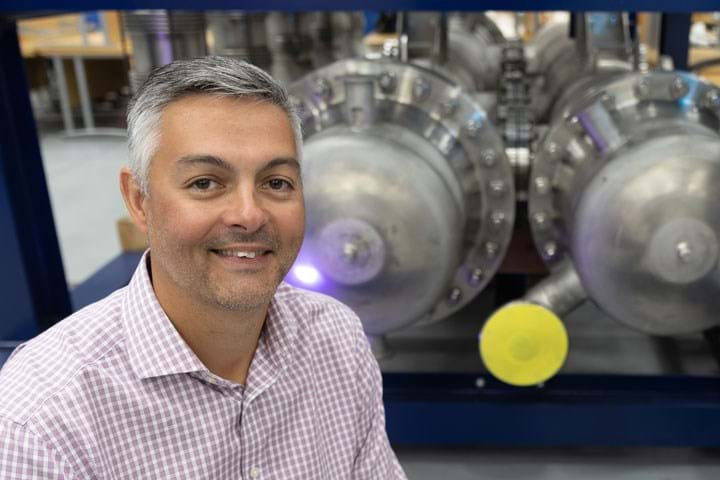 What skills have you developed since leaving university that you think have been key in helping you achieve your career aims?
"Without doubt the development of my communication skills has been key to most of the progress I have made in my career. The honing of technical skills is clearly a requirement of the roles that I have undertaken. They are key to the profession. The understanding and ability to size equipment items and safety systems, to develop drawings and datasheets for project development, all have been essential. However, the ability to communicate the results of a study or complex design solution to either a senior management team or a client team, or being able to effectively teach young engineers how to do the design activities they need to complete, have been the skills that have enabled me to progress to lead engineer roles. You may be able to undertake the most complex analysis imaginable, but unless you are able to communicate the results of that analysis concisely and effectively then your conclusions may be forgotten or misinterpreted. Likewise, being able to listen and understand what a customer actually wants, rather than what you want to do for them, or what your team needs you to do or find out for them, are skills that are invaluable."
What do you know now career-wise that would have been handy at the start of your career?
"Listen to the people who normally don't say much. When they do speak it's usually very important. And this is followed very closely by never be afraid to ask a stupid question. I have lost count of the number of times a complicated problem has been broken down and solved in part by someone asking a 'stupid' question of the rest of the team."
---
To read more articles in this series visit https://www.thechemicalengineer.com/tags/career-paths/