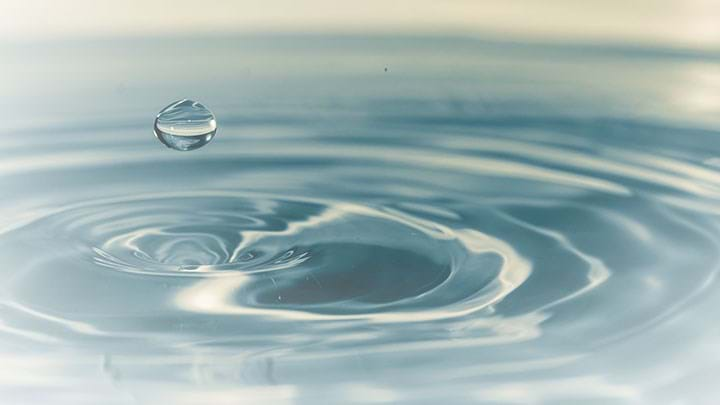 With clean water scarcity a major problem, Kerry Hebden looks at unconventional options for obtaining water that range from fog harvesting to iceberg towing
IMMORTALISED in Samuel Taylor Coleridge's poem of 1834, the words "water water every where, nor any drop to drink", are truer now than they were nearly 200 years ago. Back then Coleridge was referring to being surrounded by oceans of water, but none was available for consumption. This sentiment still rings true today, as despite the vast quantities of water on Earth – estimates suggest around 1.37bn km3 – fresh water scarcity is such a problem that the World Economic Forum has ranked it in the top five of its Global Risks by Impact list nearly every year since 2012.
To help draw attention to the water crisis, the UN General Assembly has also launched a number of initiatives such as the Water Action Decade (2018–2028) as well as making it its sixth Sustainable Development Goal (SDG6). So far though, around 1 in 3 people globally still do not have access to safe drinking water, which would indicate that concerted efforts are not yet having the desired effect.
What then can be done to help alleviate a problem that will only be exacerbated further with a warming climate? Looking at unconventional water resources and how they might be used to supplement current supplies is one possibility. "Very often decisions are path dependent and we do not often think of unconventional solutions. But the term "unconventional" is about changing current conventions, and for that, a change of mindset is needed," said Edeltraud Güenther, Director of United Nations University Institute for Integrated Management of Material Fluxes and of Resources (UNU-FLORES).
The harsh reality is that conventional water provisioning approaches are not enough to meet the growing demand for water in dry areas
Güenther is one of four editors behind a new book that is looking at ways to collect water from sources that currently fit the "unconventional" title. Some of these ideas are already in use and working well, but others are still in the theory stage. Still, however unconventional the idea might be, sustainability and raising awareness is key to any new emerging technology Güenther explains. "From my experience, solutions need to be site specific, and context specific. What is the energy consumption, environmental and biodiversity impact for example?", she said. Sometimes though, the best option is to reduce demand. "Often we focus on sources but then forget about the possibility of saving water," Güenther notes. "Once the awareness is there, people are more open to suggestions about better ways to manage water".
Not every unconventional water resource will progress beyond the R&D phase, but the harsh reality is that conventional water provisioning approaches are not enough to meet the growing demand for water in dry areas. Therefore, a radical rethink of current water practices is needed.
Fog harvesting
Often labelled a nuisance for spoiling vistas rather than being associated with a vital source of water, fog has been harvested by mountain communities around the globe for years.
Used primarily to supplement water supplies, fog collection is not only cheap and low maintenance, but it is a relatively easy way to harvest water. It doesn't rely on energy consumption to work and unless the sites are near to areas that generate high amounts of air pollutants, the captured fog water is usually of drinking quality standard.