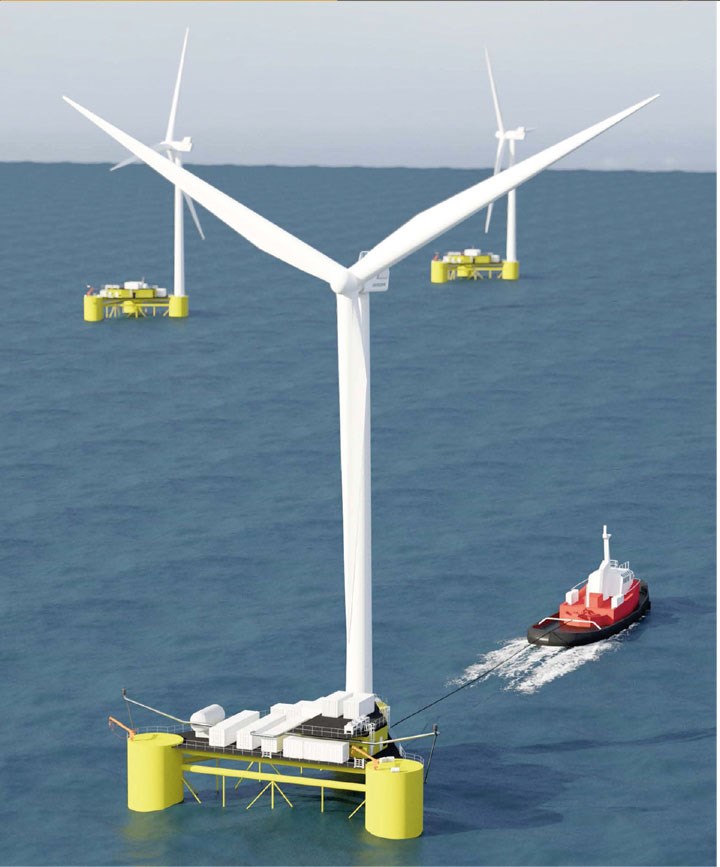 ERM Dolphyn
Amanda Doyle speaks to Widya Wahyuni about using wind to power seawater electrolysis
Green hydrogen, that is produced via electrolysis using renewable electricity, will have an important role to play in the climate crisis. However, two challenges that need to be overcome are producing it at an affordable cost, and developing technologies capable of delivering at scale.
I spoke to Widya Wahyuni, a chemical engineer and Senior Consultant at sustainability consultancy ERM, about a technology that aims to produce low-cost green hydrogen at GW scale from floating wind.
Integrated system
The technology is known as ERM Dolphyn (Deepwater Offshore Local Production of HYdrogeN) and has been under development since 2018. After assessing a number of options, the group came up with the ERM Dolphyn concept to produce hydrogen from seawater. A desalination unit removes salts and other impurities from the seawater before it goes into the electrolyser. Wind power provides the electricity for the electrolyser, and using a moored floating offshore sub-structure means that the platforms can be used in deep water.
The project is designed to make use of existing technologies with the least possible modification, which lowers the capital expenditure. It also uses a modular approach both for the floating structure itself and the topside equipment.
Wahyuni spoke of the challenges on optimising the technologies to work on the floating platform. For example, the commercial electrolyser is usually designed for onshore operation, so modification is necessary to make it function properly in the marine environment as well as cope with the motion from the sea. Another example is to keep the balance between ease of construction and installation – using a modular approach - and the anticipated operational performance. The latter involves potential optimisations that have been identified across the overall system; some of which would require a high level of interface between different systems. There are many opportunities for optimisation that can be realised across the overall system, but the current focus is on major optimisations with significant cost reduction for full-field deployment, for example optimisation on heat integration between the thermal desalination technology and the electrolyser unit.
The aim is ultimately for the hydrogen produced to be used in a number of transport and industrial applications as a replacement for carbon-based fuels.