Breaking new ground (and patents) with existing technologies
Ancient methodologies, such as fermentation and cold pressing, are finding new uses in the development of natural or 'clean cosmetics' – some of which are claiming to do amazing things to the skin, removing toxins and reducing the signs of ageing. Despite some obvious challenges for innovators seeking patent protection, it is still possible to break new ground. 
Growing consumer interest in 'clean living' and 'clean eating' is also fuelling demand for cosmetics which are produced in a sustainable way using natural ingredients and which contain fewer harmful chemicals. For example, demonstrating the appeal of 'clean cosmetics', the organic health and beauty products business, Neal's Yard Remedies, has grown rapidly in recent years – and with around 50 stores in the UK, the company has recently embarked on an international expansion programme.
Growing demand for 'clean cosmetics'
Demand for 'clean cosmetics' is forecast to grow exponentially in the next few years, which bodes well for manufacturers keen to tap into the clean-living trend. The UK natural cosmetics market is currently worth over £54m (US$74.5m) and is set to reach £34bn globally by 2019, according to consultancy firm, The Future Laboratory.
 As might be expected in such a fast-growing industry sector, innovation activity is buoyant and data endorsed by the Cosmetic Toiletry and Perfumery Association (CTPA) reveals that cosmetics accounted for 10% of all patents filed in the EU in 2009.
 In a bid to keep their products as simple and unadulterated as possible, manufacturers of 'clean cosmetics' are turning to ancient methodologies to find ways of processing them from natural ingredients without the use of solvent-extraction methods.
Discovering fermentation
Dating back to ancient times, it is thought that the fermentation process was discovered by accident when adding salt to food products, which caused harmless microorganisms to react with the food and help to preserve it. A similar process was used to make alcoholic beverages, such as wine and beer. Despite being widely used by the Ancient Greeks and Egyptians, the process was not properly understood. Many centuries later in the West, Louis Pasteur scientifically proved that lactic acid fermentation was initiated by living organisms in 1857, before going on to discover the process of pasteurisation.
 Food and drink manufacturers know that the fermentation process usually involves the use of microorganisms, such as yeast and bacteria. The enzymes contained in these microorganisms help to decompose organic compounds into simpler substances. This process of enzymatic fermentation can result in the production of organic acids such as citric, fumaric and maleic acid. This is where the cosmetic potential of the fermentation process lies. As Krebs cycle intermediates, these acids can cause a chemical reaction leading to the release of energy in skin cells. They may also help to promote the bioavailability of essential minerals including calcium, magnesium, zinc and copper and reduce toxicity.
 The South Korean beauty industry was among the first to use this knowledge to develop novel beauty products. When applied to skincare applications, the fermentation process breaks down compounds into smaller particles, which allows nutrients to be absorbed more quickly into the skin. It also facilitates the release of amino acids and antioxidants, which are beneficial to the skin. As a result of this, it is claimed that fermentation improves the efficacy of skincare applications and the organic nature of the process also means they are suitable for sensitive skin types. Among the Korean beauty brands that are already capitalising on the fermented skincare trend are Glow Recipe and Soko Glam, and the appeal of these products has begun to spread internationally, with US brands such as Brad Cosmetics and Credo, and Japanese brands including SK-II.
Scaling up to meet demand
As consumer demand for clean cosmetics grows, manufacturers are required to scale up production and this can pose particular challenges when aiming to stay true to traditional processes. However, the cosmetics industry has been able to take advantage of the fact that industrial-scale fermenter machines already exist and have been used by food and drinks processors for many years. This technology can be transferred relatively easily to the cosmetics industry.
 Problems can arise, however, if manufacturers want to bring a new skincare formulation to market and find that their ability to secure patent protection is compromised. For example, if a face cream is manufactured using an ancient methodology, using techniques and technologies that have been widely available for many years, they might expect it to be more challenging to obtain patent protection. Without patent protection the product will lack any exclusivity, which means it could be copied by rivals, making it much more difficult for the manufacturer to recoup their investment in bringing it to market.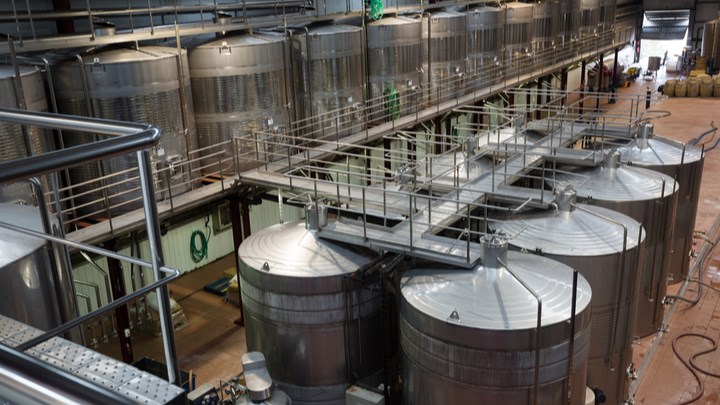 Securing patent protection
Despite the unique challenges, it is still possible for cosmetics manufacturers to secure patent protection for new skincare products developed using a fermentation process. Of course, novelty and inventiveness remain important, but the fact that the processes involved are being applied to a new area and on a bigger scale can open the door to opportunities. Those pursuing R&D in this area should consider the following areas as being the most promising for obtaining patent protection:
 Scale up 

–

traditionally fermentation has happened on a small scale. Scaling up, and perhaps moving from a batch to a continuous process, always offers opportunities to modify the process conditions and this can lead to new and inventive processes or equipment being discovered.
Find a new use – it may be possible to develop new uses for fermentation products, for example by taking products that have been used in foods and using them in cosmetic formulations for the first time. The new use, and the new formulation, could be patentable, especially if there is some unexpected benefit or efficacy in the new cosmetic use, or a synergy between two components of the formulation.
New fermented products – it is likely that products will be discovered that have never been fermented before, perhaps because they are not suitable for food uses. They could, however, be very useful in cosmetic applications. In this situation, it would be possible to secure patent protection for the fermented product, as well as to the method of fermenting it.
New microorganisms – have been discovered for use in the fermentation of products for cosmetics applications. For example, Dr Mercade, an associate professor at the University of Barcelona has recently discovered a new marine exopolysaccharide (EPS) produced by the fermentation of a bacterium found in Antarctica. This polysaccharide has both emulsifying and anti-pollution properties, which provide elasticity, at the same time as protecting human skin against pollution and harsh environmental conditions.
Skincare and fermentation
As innovation activity in this area of research and development is still growing, there are likely to be many opportunities for manufacturers to demonstrate inventiveness and make new discoveries. A patent has recently been applied for by a Korean inventor for a method of fermenting ginseng using the fermented product of ginseng fruit, which is obtained by fermenting it with a lactic acid or other bacterium. When applied to a cosmetic formulation, it is claimed that this fermented product promotes cell proliferation, restores damaged cells, inhibits matrix metalloproteinases (MMPs) and promotes collagen synthesis, which helps to reduce skin ageing and the appearance of wrinkles.
 There are many other examples of innovation in this area. A patent has recently been published for a method of producing a fermented product of mushrooms – a botanical that is attracting a high level of R&D interest currently. The patent concerns the use of the fermented product, or a fermented product derived from it, in any cosmetic, food or pharmaceutical composition.
 In a further recent example, a patent has been published for a product made from fermented seaweed, which is claimed to have an anti-inflammatory, anti-allergic and atopic skin improving effect. It's method of production, which involves mixing fermented seaweed with an extract of cod for use in skin composition, is also covered by the patent.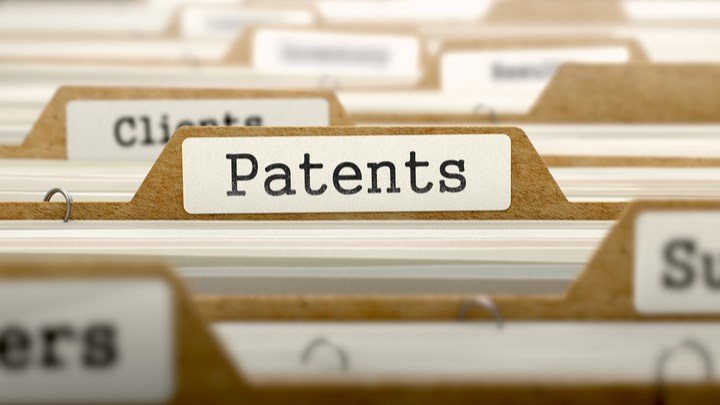 Patents still possible
As shown by these examples, despite the use of ancient methodologies, it is still possible to obtain patents in this fast-paced field of R&D. To maximise their chances of success, innovators should concentrate on looking for novel ways to scale up production and/or explore processes and technologies applied in the food and drink sector to see if they could have wider application. Innovators in the West should also bear in mind that most of the R&D activity in this field to date is happening in Asia. Before embarking on any research, it is always important to ensure that this activity won't be infringing anyone else's intellectual property. In this field, the patent filing activity by Asian companies, which can be less easy to identify, should not be overlooked.
Fermentation may be a process which originated in the ancient world but it is inspiring an exciting market opportunity for cosmetics businesses today.