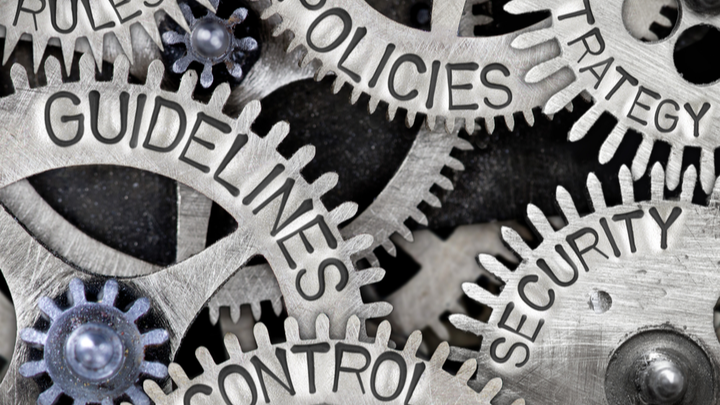 ICHEME's policy team works with members to respond to policy inquiries and consultations. Most of this activity is around UK policy work but there is scope to work elsewhere too.
Chemical engineers work across a broad range of areas; in industry, academia and the public sector. They have the technical expertise and first-hand experience of issues to be well placed to provide authoritative, evidence-based, balanced analysis on key issues.
IChemE can, and will, respond on wide range of technical topics (eg energy security in the UK post-Brexit) but will not take a position on single-issue matters such as the location of a new plant. Similarly, we may comment on the impact of proposed changes in funding to research or to policies that will affect the ability to recruit the appropriate skills required.
How does it work?
All of IChemE's policy contributions come from member input. This can be challenging, since work is often reactive and time limited and receives a range of opinions. When there is a policy inquiry relevant to  chemical engineering, IChemE canvasses opinion through the relevant groups. Drafts are produced based on feedback and then circulated for comment. In a tight timeframe this continues to ensure the facts are correct and that there is agreement on IChemE's position.
On technical matters we currently liaise with the relevant special interest groups (SIGs) directly (through the committees) and through the IChemE Energy Centre on energy matters. If there is a regional angle, then regional member groups are also involved. If the topic is research funding, then the UK research committee (comprised of industry and academic representatives) supports the work. More recently a working group has been established to consider the impact of Brexit. This group alone cannot cover all aspects and therefore will also require input from SIGs and other member groups.
When we respond to inquiries, governments appreciate consensus views. In the UK there are 36 different professional engineering institutions. If, for one inquiry half of these respond it can be challenging, and not well received. For this reason, IChemE often looks to work with other organisations. One way we do this is through Engineering the Future (EtF), created following the 2009 Commons Science and Technology Select Committee inquiry in the UK. EtF is convened through the Royal Academy of Engineering (RAEng) to produce coherent, coordinated and common messages. IChemE also works with others including the Campaign for Science and Engineering (CaSE), and the Royal Society of Chemistry (RSC) when appropriate.
Ultimately, sign-off lies with the vice president, technical on IChemE Council. However, this is often delegated to appropriate people such as the chair of a regional board or expert group.
What do we want to achieve?
It is important that we remain current on our topics. We are always looking for responses from a wider pool of member experts. All contributions are non-attributed but must be evidence-based and consider a balance of opinion. The best way for members to contribute is through their regional group and special interest groups. Members can also contact us if they would like to contribute on specific topics.
This year, we want to improve how we conduct our policy work. Amongst other things, this will involve a more regular update in The Chemical Engineer as well as updates to Council, regional boards, regional forum, and the SIG forum. Where time permits, we will provide updates through the monthly member news updates too. We want to make it easier to involve more of our members.
A new online 'Industry & Expertise' tool, due to be launched in the next month, will allow members to log their areas of expertise and the industries they work in. That, in turn, will enable the policy team to directly contact the appropriate members if we are working on something they might be interested in contributing to.
We are aware that it can be difficult to reach all relevant experts without overloading people and we are currently looking at how to improve what we do and how we do it. We look forward to working with you and appreciate your feedback.
If you would like to contact the policy team, email cem@icheme.org