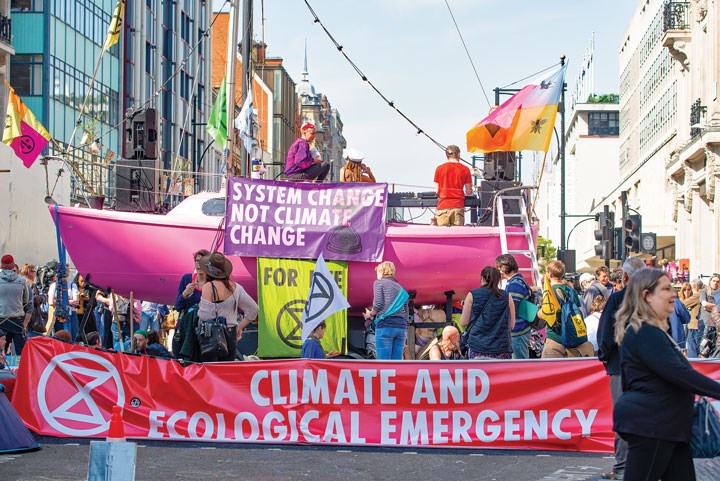 Government needs 'plausible, deliverable plans'
THE UK's Committee on Climate Change (CCC) has said the country could feasibly emit no emissions by 2050 if the Government takes urgent action on the implementation of CCS and hydrogen for heating.
The independent committee, established to advise government on climate targets, said in a much-anticipated report published in April that the government should adopt a target to emit zero emissions by 2050. This would cover all sectors of the economy, including international aviation and shipping, without using carbon credits.
"It is right that the UK takes a lead on this issue," committee Chairman Lord Deben wrote in the preface to the report. "The UK is historically one of the historical contributors to climate change. And there is the prospect of real benefits to UK citizens: cleaner air, healthier diets, improved health and new economic opportunities from clean growth."
The report follows Parliament's decision to declare a climate emergency, which itself came hot on the heels of the Extinction Rebellion protest that brought London to a standstill as thousands gathered to demand meaningful action on climate change.
In essence, the CCC report makes the same plea to the Government, noting that while the foundational policies are in place to implement the key technologies needed for a net-zero target they must be urgently strengthened and actioned because as they stand they are "insufficient for even the existing [climate] targets".
"Our advice is offered on the proviso that net-zero is only credible if policies are introduced to match. The UK must make firm plans for housing and domestic heat; for industrial emissions; carbon capture and storage; road transport; agriculture; aviation and shipping," Deben says.
"We must now increase our ambition to tackle climate change. The science demands it; the evidence is before you; we must start at once; there is no time to lose."
Same spend, higher target
The financial argument to extend the target is that the cost of key technologies are coming down, so achieving net-zero will cost the same 1–2% of GDP that Government accepted when it adopted its current target to reduce emissions by 80% by 2050.
The report makes it clear that CCS is essential to achieving net zero emissions. There are 43 large-scale CCS projects operating or under development around the world but none are in the UK after the Government cancelled two demonstration projects. The CCC says the Government must increase its ambitions. This echoes calls from the select committee overseeing the Department for Business Energy and Industrial Strategy, which called on Government to triple its target to have just one CCS cluster established by the mid-2020s. The CCC has now gone further, saying its scenarios for net-zero require capture and storage of 75–175m t of CO2 in 2050, which would require major transport and storage infrastructure servicing at least five clusters. At least one of the clusters should involve substantial production of hydrogen, it adds.