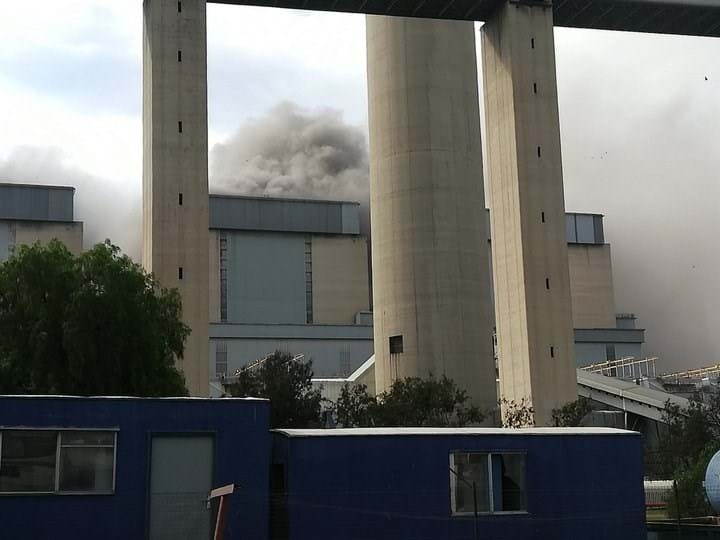 @IM_KING_Dee
ONE worker has been killed and another seriously injured after a pipe supplying pressurised steam ruptured at a coal-fired power plant in South Africa.
The incident happened on 10 October at Eskom's six unit, 3708 MW Lethabo plant in Free State. The rupture in unit 5 sent a plume of dust in to the air (pictured).
An investigation into the incident is now underway and the company has arranged counselling for its employees and the family members of the two workers involved. Eskom group CEO Phakamani Hadebe gave his condolences to the family of the deceased and wished his injured colleague a speedy recovery.
"Based on the preliminary investigation, it is expected that Unit 5 will remain out of service for a minimum of three months," Hadebe said "All efforts will be focussed on the safe and swift return of this unit to the national grid."