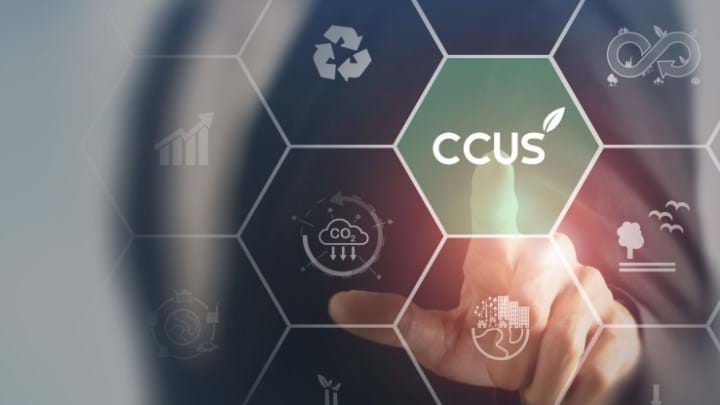 WOOD, the global engineering and consulting company, has signed a memorandum of understanding (MoU) with Computer Modelling Group (CMG), to advance carbon capture storage solutions. 
CMG produces reservoir simulation software for the oil and gas industry. Under the agreement, Wood will combine its surface, fluids transport, and pipeline engineering expertise with CMG's subsurface software and services to provide an integrated and connected approach to CCS project development. 
Daniel Carter, Wood's president of decarbonisation, said: "The technology to capture carbon emissions is critical to [the] energy transition and achieving net zero…Importantly, we need to digitalise assets before we can decarbonise. Existing technologies could cut three-quarters of methane emissions from oil and gas production at no net cost to operators. It starts with focusing on the simple stuff like the ability to actively identify and manage sources of greenhouse gas emissions in real time using digital tools, and harnessing data to identify the optimum pathway for an asset to achieve its carbon reduction goals." 
Azad Hessamodini, executive president of consulting at Wood, said: "Collaboration across the supply chain is critical if we are to design and deliver a low-carbon energy future. With growing support from governments to accelerate decarbonisation, we need to continue to partner and innovate so we can develop and scale practical solutions to reduce carbon emissions." 
Spurring on capture
Wood recently announced it had completed carbon capture and transportation studies for more than half of the 300 carbon capture facilities being planned worldwide, and credited the US's Inflation Reduction Act (IRA) for spurring on requests to design carbon capture and storage hubs. 
Signed into law last year, the IRA, amongst other things, added US$3.2bn in tax credits to support facilities that remove carbon from the atmosphere. Known as 45Q, the tax credit for carbon sequestration has been in place for more than a decade, but the climate bill increased the value of the tax credit for companies that meet certain labour requirements. Now US producers can receive US$180 per tonne for CO2 collected by direct air capture (DAC), up from US$50, and US$85 per tonne for industrial carbon capture, up from US$50. This exceeds the cost of CO2 capture and is why we're seeing an increase in demand in this sector, Wood said. 
The bill also reduces how much CO2 a facility must remove to qualify for the credits from 100,000 tonnes to 1,000 tonnes, and the credits are also higher in value if the carbon is stored in the ground rather than used to extract oil from depleted wells.