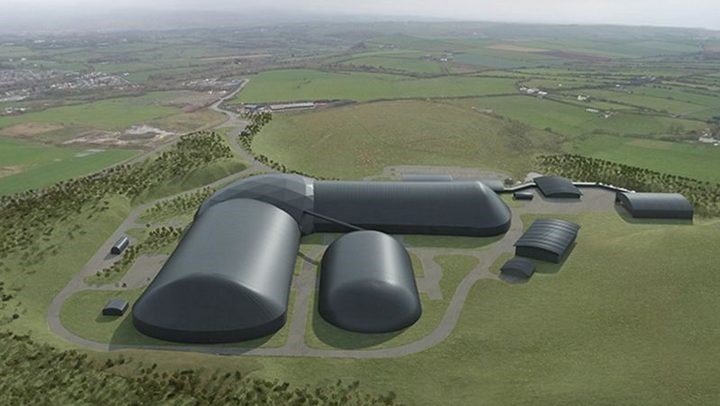 West Cumbria Mining
THE UK's first deep coal mine in 30 years has been given the go ahead by Cumbria County Council, prompting concerns it will hamper climate change efforts and the opportunity for greener steel production.
Approval for the Woodhouse Colliery was granted unanimously by members of the planning committee, who said the decision was not an easy one but that local economic needs tipped the balance against environmental concerns.
"All of us would prefer to reduce our reliance on fossil fuels and we recognise that during construction there will be disruption to many local residents," said councillor Geoff Cook. "However, we felt that the need for coking coal, the number of jobs on offer and the chance to remove contamination outweighed concerns about climate change and local amenity."
West Cumbria Mining plans to build a new underground mine with a 40-year lifespan that would produce up to 3.1m t/y of coking coal, used to produce steel. Mining will stretch out into coal seams beneath the Irish Sea, running as deep as 500m below sea level.
Plans are to process the coal in a new processing plant before transporting it on a buried conveyor 2.2 km to a train loading facility. From here it would be moved to the Redcar Bulk Terminal on the opposite coast of England for distribution within the UK and Europe.
The mine needs to secure a number of other approvals before construction can begin, but the company has said it anticipates site work will start before the end of this year and coal production two years later. West Cumbria Mining expects the project will create 500 direct and around 1,000 indirect jobs.
Responding to the decision, Greenpeace's Executive Director John Sauven said: "We are in a climate emergency, and this decision smacks of terrible short short-sightedness. We simply cannot afford to burn the coal we have without frying the planet, let alone dig up more. We need local councillors to support a radical shift to a renewable energy future to secure jobs and a healthy environment."
The UK Government has set legally-binding targets to reduce greenhouse gas emissions by 80% relative to 1990 levels; it has committed to close all unabated coal-fired power plants by 2025; and it promotes global alliances to encourage clean growth, including the Powering Past Coal Alliance, to reduce emissions from burning the most polluting fossil fuel.    
Rebecca Willis, Research Fellow at the University of Exeter's Energy Policy Group tweeted: "There is currently enough ambiguity in climate policy and planning law to be able to put together some sort of justification for a new coal mine, even if it runs contrary to the UK's climate commitments."
While West Cumbria Mining has reasoned that "quality of life depends on steel – which depends on coking coal", counter-arguments have been made that the UK could switch to potentially greener routes for steel production that avoid the use of coking coal burned in a blast furnace. An alternative route is to use electric-arc furnaces powered by renewable energy sources to recycle scrap steel. The UK exported more than 9m t of scrap steel in 2017 according to figures from industry association World Steel.
Ahead of Cumbria's decision to approve the new mine, Scientists for Global Responsibility warned that opening a new source of cheaper coking coal in the UK would undermine a shift to greener processes and hamper the development of a circular economy.
Writing for The Chemical Engineer in 2016, Chris McDonald, CEO of the Materials Processing Institute, said if the UK took the opportunity to make the technological shift it could emerge as the most advanced and competitive steel-producing nation in the world.
Elsewhere, there are efforts to develop novel production processes for greener steel manufacture. Last year, an industrial consortium in Sweden committed to building a pilot plant to test a steel production process that emits water rather than CO2. And last month, the UK Government awarded £10m (US$13m) in funding for a new steel manufacturing hub led by Swansea University and UK steel producers which aims to radically improve the sustainability of steel manufacture. It has targets to produce zero waste from iron and steelmaking and become carbon neutral by 2040. This will involve tapping new energy sources, capturing emissions and reprocessing waste streams. The partners expect the venture will help create more jobs and increase productivity by 15%.