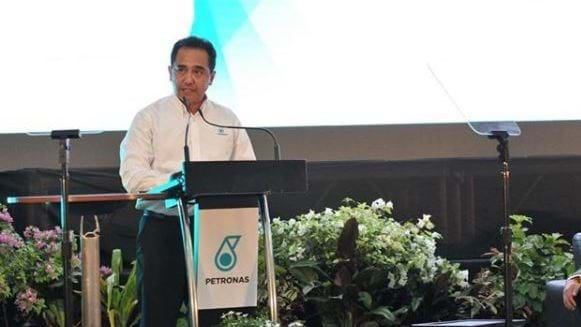 ICHEME Fellow Tan Sri Wan Zulkiflee Wan Arrifin has had his contract as CEO of Petronas extended for three years.
Malaysia's state media reported the renewal earlier today, extending his leadership for three further years from 1 April. It cited a statement by the Prime Minister's Office that refers to Wan Zulkiflee's wealth of experience in the country's oil and gas industry, where he has worked for more than three decades.
Alluding to the financial challenges faced by the state major – and in turn Malaysia's public purse – following the collapse in oil prices, the statement read: "His experience and success in leading Petronas to overcome a number of challenges over the past few years will ensure the organisation continues with its exceptional performance, while contributing to the prosperity of the country.".
Wan Zulkiflee earned his Bachelor of Engineering in chemical engineering at the University of Adelaide, Australia, and studied business management at the US' Harvard Business School. He became CEO and president of Petronas in 2015 after working in numerous posts across the company, including executive vice president of its downstream business. He was made an Honorary Fellow of IChemE in 2005.