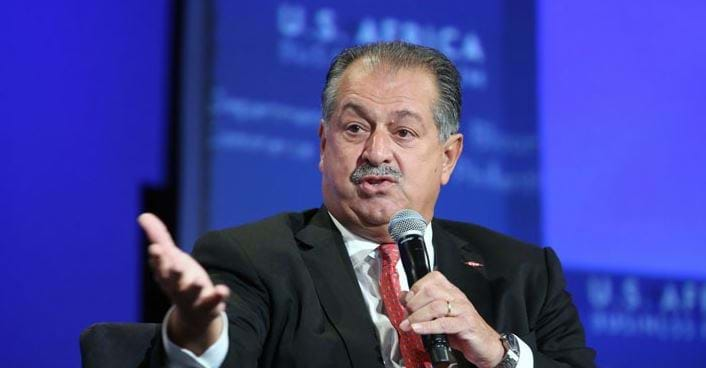 CHEMICAL engineer Andrew Liveris will step down in April as executive chair of DowDuPont, the holding company formed to handle the merger of chemicals firms DuPont and Dow Chemical.
Liveris, who is a Fellow of IChemE, became CEO of Dow Chemical in 2004. He will hand over his role as executive chairman of DowDuPont on 1 April to Jeff Fettig, who is currently the co-lead independent director at the holding company.
Liveris said: "Over the last 14 years, we have transformed Dow from a cyclical chemicals manufacturing company into one powered by science, driven by innovation and delivering solutions to the world. We have aggressively invested in R&D and radically transformed our portfolio of businesses".
"With that transformation complete and Dow entering into its next phase of growth, now is the right time for me to effect my previously-announced plan to transition and then to retire. I want to thank the 54,000 women and men of Dow around the world for their hard work and dedication – without their tireless efforts, Dow would not be where it is today."
Outside of his work at Dow, Liveris has advised governments on manufacturing, investment and business development including Australia, Argentina, and Saudi Arabia and the US. Liveris has taken a prominent stance on the importance of manufacturing to the long-term health of national economies. He has pushed for his native Australia to add value to its wealth of natural gas by processing it into chemicals rather than export it as LNG to Asia, and is author of Make It in America, a book that offers policy solutions and business strategies to achieve an advanced manufacturing economy. He touched upon these assertions in an interview with The Chemical Engineer in 2013.
Liveris will continue as a director of DowDuPont through to his full retirement from the company on 1 July, and will become a non-executive director of Novonix, an Australian company that supplies high-purity lithium ion (Li-ion) battery materials, equipment and services to high-profile clients such as Tesla, Apple and 3M.
He has a degree in chemical engineering from the University of Queensland.