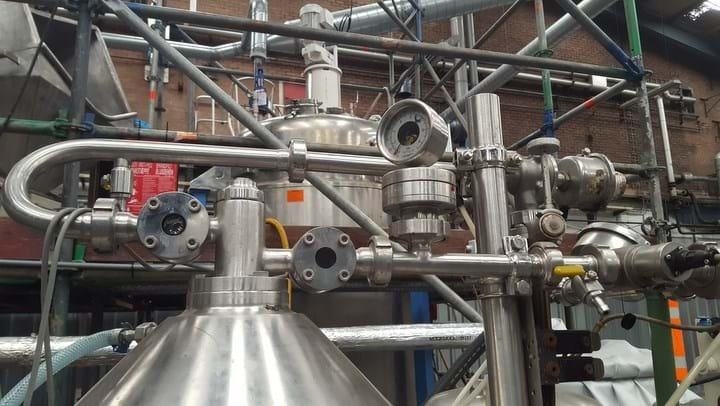 UNILEVER has formed a partnership with processing pioneer Ioniqa and Indorama, the world's largest producer of PET resin, to scale up a technology that converts plastic waste back into virgin feedstock.
PET – or polyethylene terephthalate – is mainly used in packaging for food and drinks as well as textiles. However, only around 20% of plastic packaging material is recycled with the rest lost to the environment.
Ioniqa has developed a proprietary technology that is able to convert any PET – including coloured PET – back into virgin-grade material. The technology has successfully passed its pilot stage and the partnership is now working to test it at industrial scale with a view to using the recycled material to produce food packaging.
Plans are now underway to scale up production from 1,000 L/y to 10,000 t/y. Ioniqa's demonstration plant has been operating in Rotterdam for two years. A site for the new plant has not yet been selected but it is due to begin operations in Q2 2019.
If proven successful at industrial scale, in future it will be possible to convert all PET back into high quality, food-grade packaging. The three partnering companies believe that this fully circular solution could lead to an industry transformation, since the new technology can be repeated indefinitely.
Clear PET, such as that used in Coca-Cola bottles is readily recycled and reused. However, removing the colouring from the waste PET has proved a significant challenge.
Ioniqa founder Tonnis Hooghoudt told The Chemical Engineer in 2015 that a broad introduction of the technology will help stabilise PET prices by decoupling them from volatile crude markets.
"This opens the way for fully-circular PET recycling, whereby PET can be endlessly reused. That has significant benefits for both the packaging industry and the environment," he said.
Ioniqa's process takes place at atmospheric pressure and temperatures between 150–200oC. Its process uses iron oxide particles functionalised with catalysts in the presence of ethylene glycol to depolymerise the PET. During the depolymerisation process, colorants are released into the reaction mixture.
The iron oxide particles are able to capture a portion of the colorants with the remainder removed downstream. Using a magnetic field, the catalyst is recovered and reused.
In 2017, Unilever committed to all of its plastic packaging being reusable, recyclable or compostable by 2025. Unilever's chief R&D officer, David Blanchard, said that Unilever is proud to support another sustainable packaging innovation.
Blanchard said: "We want all of our packaging to be fit for a world that is circular by design, stepping away from the take-make-dispose model that we currently live in. This innovation is particularly exciting because it could unlock one of the major barriers today – making all forms of recycled PET suitable for food packaging. Indeed, making the PET stream fully circular would be a major milestone towards this ambition, not just helping Unilever, but transforming industry at large."