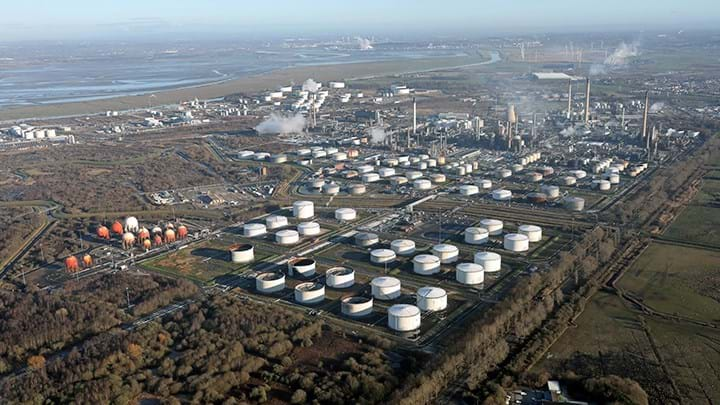 INDUSTRY in north-west England has published a manifesto, calling on the UK Government to implement a series of measures on hydrogen, ammonia and plastics to support decarbonisation and growth in the region.
The manifesto, released ahead of the UK hosting the COP26 UN Climate Conference, has been published by Net Zero North West, a partnership that includes Tata Chemicals, CF Industries, Ineos, ABB and Siemens. They say implementing the measures, which include incentivising investment in and demonstration of hydrogen and ammonia projects, and boosting recycling, could make north-west England the UK's first net zero region by 2040.
Launching the manifesto, Andy Carter, MP for Warrington South, said: "Our region blazed a trail with the first industrial revolution and our stock as pioneers is just as high today. From offshore wind, nuclear and hydrogen, to carbon capture, solar power and electric vehicles, the north west is on a path to become a world leader of the green industrial revolution. This manifesto sets out a vision for how north-west industry can play a pivotal role in reaching our 2050 net zero target, and pinpoints key policy challenges that need [to be] broken down to get there. I urge the Government to consider these proposals to help level up the north west and enable our region's industry to innovate, deliver a clean growth boom and create thousands of high value green jobs."
The manifesto calls for the Government to designate the HyNet project as a so-called "track 1" cluster under its plans to create two industrial CCS hubs by the mid-2020s. HyNet would create an integrated CCUS and hydrogen production network that would decarbonise industry, homes and transport in the region. The elevated status would fast-track Government investment in the project. HyNet received Government investment in January to develop a hydrogen production plant at Essar's Stanlow refinery in Ellesmere Port, which will use Johnson Matthey's low carbon hydrogen production process that couples a gas-heated reformer with an autothermal reformer. The resulting hydrogen would be used to switch local industry and homes off natural gas, with the CO2 produced during the reforming process stored offshore or used to produce chemicals as Tata Chemicals plans to do with the CCUS plant it is building in Northwich. The project will use captured CO2 in the production of sodium bicarbonate.
Hydrogen would also be produced by electrolysis through a project run by Ineos subsidiary Inovyn, and from unrecycled plastics processed at a facility that Peel NRE submitted a planning application for earlier this month.
Net Zero North West also calls for the Government to create a joined-up hydrogen and ammonia strategy to provide an investment framework to attract funding and support commercial-scale demonstrations. Ammonia can be used as a low carbon shipping fuel and used to store and transport hydrogen. It also asks for the Government to review environmental taxation, gas charging and carbon pricing regimes to help ensure the UK's energy intensive industries remain globally competitive while decarbonising. UK heavy industry pays relatively high energy costs and trade groups have warned that without Government support the recent sharp rise in prices could force closures in the chemicals, steel and paper sectors.
The manifesto also calls for measures to create a more circular economy, including schemes to boost the collection of used glass in line with industry targets to increase recycling from 71% to 90% by 2030; and changes to fuel rules so that unrecyclable plastics can more readily be used to produce hydrogen fuel.
Net Zero North West estimates that Government acting on these requests could increase the economy by £285bn (US$392bn), safeguard or create over 660,000 jobs, meet 80% of the Government's target to produce 5 GW of low carbon hydrogen by 2030, and meet 100% of its CCS capacity targets. The north west is one of many industrial regions in the UK vying for investment under Government plans to establish four industrial CCUS clusters by 2030 and capture 10m t/y of CO2. In July, Humber and Teesside formed an east coast partnership; in May, a cross-sector group formed a Scottish Cluster.