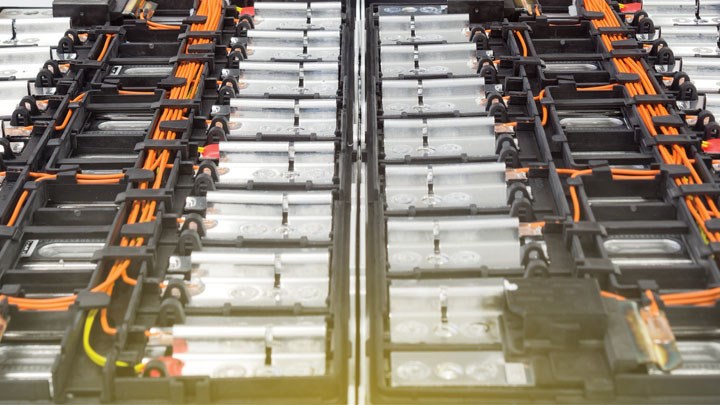 UK-based mining company Technology Minerals has said that its battery recycling business, Recyclus, has received final clearance and "approved battery treatment operator status" from the Environment Agency (EA) allowing it to open the UK's first industrial scale lithium-ion battery recycling plant in Wolverhampton, West Midlands.  
Scheduled to begin operations after a fire prevention system has been installed and the commissioning phase, which is expected to commence in June this year, is complete, the EA permit allows Recyclus to process around 8,300 t/y of lithium-ion batteries .
This is expected to rise to 22,000 t/y once the plant is fully operational, and the firm said that it has ambitions to increase its UK processing capability to 50,000 t/y through the construction of five more lithium-ion recycling plants. 
Through the operation, Recyclus will receive revenues from gate fees for the collection of lithium-ion batteries, and via the direct sales of the black mass recovered from the batteries. 
Black mass is what is obtained once a battery has been processed for recycling. It contains large quantities of lithium, nickel, cobalt, and manganese which can then be extracted from the black mass and re-used in new battery production.  
A recent study from BIS Research valued the global black mass recycling market at US$9.22bn in 2022, rising to a projected US$53bn by 2031 as the push to move to electric vehicles increases. Meanwhile, the global battery manufacturing equipment market is projected to reach US$88bn by 2031 – up from US$9.4bn in 2021. 
Robin Brundle, chairman of Technology Minerals, said: "We are pleased to announce that we have received final EA approval to commence full automated operations at our lithium-ion battery recycling plant in Wolverhampton. This is a significant moment for the company and the UK. The Wolverhampton plant has become the first facility in the UK with the capability to recycle lithium-ion batteries on an industrial scale." 
Recyclus, which owns the IP for both the process and the plant, was recently awarded £2m (US$2.5m) in government funding along with the University of Birmingham to create a mobile battery recycling system. 
Recyclus will lead the project and design and build a compact prototype mobile recycling truck that handles a complete range of lithium-ion battery modules from all areas of industry. The recycling trucks will come in three size options ranging from 7.5 to 16 t which will be capable of processing between 500 and 2,000 kg/h of lithium-ion batteries. 
Technology Minerals, which describes itself as the "first listed UK company" focused on creating a sustainable circular economy for battery metals, currently owns a 48.25% stake in Recyclus. The firm has said however that it plans to be the sole shareholder and has signed binding heads of terms to acquire the remaining shares.