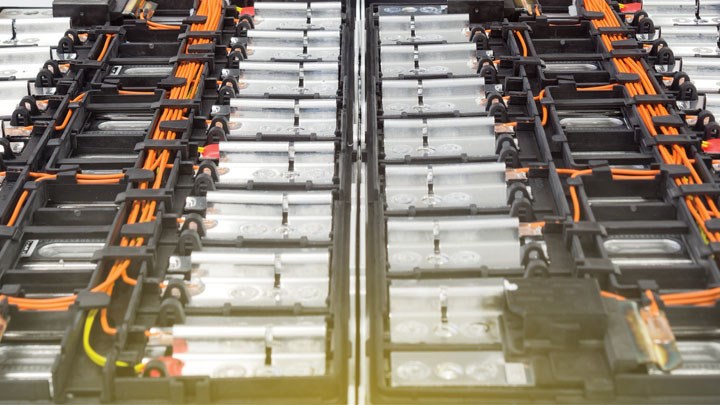 PLANS for Teesside to host the UK's largest EV battery recycling plant are underway following the completion of a six-month feasibility study by the facility's owners, Altilium Metals, which will allow the company to accelerate permitting and grant requests as well as alternative financing.  
The study has been carried out in collaboration with international consultancy Hatch – the plant's designers – and completed under a grant from the UK government's automotive transformation fund.  
The business case for the plant is built on technology that has already been proven at the laboratory scale under a research program in partnership with the University of Plymouth.  
The firm says its processing technology  recovers more than 95% of the critical metals and 80% of the battery value; and results in a 35% cost-saving and 38% reduction in emissions compared to the mining of virgin material. 
According to the report, the plant will comprise two processing facilities: a chemical plant producing 95,000 t/y of battery precursors, including nickel sulphate and lithium carbonate, and a plant producing 30,000 t/y of cathode active material (CAM) recovered from end-of-life EV batteries and waste from gigafactories. 
It will have the capacity to process 50,000 t of lithium-ion battery "black mass", equivalent to approximately 10 GWh of lithium-ion batteries, as well as a mix of different battery chemistries, including lithium cobalt oxide (LCO), lithium iron phosphate (LFP) and nickel manganese cobalt (NMC).  
Black mass is what is obtained once a battery has been processed for recycling. It contains large quantities of lithium, nickel, cobalt, and manganese which can then be extracted from the black mass and re-used in new battery production. 
To alleviate possible shortages in battery waste supplies for mega-scale recycling, the plant will incorporate an option to process raw materials, such as primary nickel-cobalt mixed hydroxide precipitate (MHP), that is mined in Indonesia where Altilium Metals holds interests, as well as from offtake agreements with local companies. In addition, the firm has the largest resource of copper-rich tailings in Eastern Europe, another key material for the electrification of transportation.  
Altilium Metals said it plans to develop a solvent extraction and electrowinning hydrometallurgical plant in Bulgaria to recycle battery waste from 24,000 EVs a year, starting at the end of 2023. 
MHP is a nickel intermediate product which is used as a primary feedstock in the production of nickel sulphate, a crucial ingredient in the lithium-ion battery supply chain. The ability to include MHP as a feedstock will be critical to the success of the Teesside plant, Altilium Metals said.  
A spokesperson at Altilium Metals, said: "Any 'pure' battery recycler relying on spent battery and gigafactory scrap in the short term will struggle, given the limited number of end-of-life batteries currently in the market." 
The spokesperson added that shortfalls meant a rival materials firm was having to use 70% primary raw materials in their recycling plant. 
The feasibility study is one of a number of milestones Altilium Metals has achieved in the last year. The firm has begun recycling EV battery black mass at the tonne scale at its analytical laboratory in Devon, after receiving a permit from the UK Environment Agency in November 2022. It says this makes it the only company in the UK that is currently recovering critical minerals from end-of-life EV battery waste. 
It has also secured £3m (US$3.7m) in UK government innovation funding to scale up its proprietary recycling process, and £1.2m in conjunction with Imperial College London from the Faraday Battery Challenge Award to optimise its novel hydrometallurgical method. 
Pilot plant
Altilium Metals' next stage in the scale up of its proprietary recycling process is a pilot plant designed to recycle black mass battery waste from one electric vehicle per day.  
This will allow characterisation of a mixed stream of feed chemistries, production of samples for qualification by original equipment manufacturers (OEMs), and experimentation to streamline the process, the firm said.  
Data gained from the pilot will help the firm make informed decisions on mixed feedstocks, scalability and product quality for industrial scale recycling at the planned Teesside plant, which is expected to create around 250 high skilled jobs and thousands more in the construction phase. 
New partnership
To deepen and strengthen its competitive edge in the recycling of lithium-ion batteries, Altilium Metals has also signed an MOU with Volta - a subsidiary of conglomerate Envipro - for development of UK battery processing stations. The firm said it is initially looking at three processing stations, with the first located in Teesside.  
"These will play an important role in ensuring a secure supply of black mass for the Teesside recycling facility," Schreiber said. 
The new partnership will give Altilium Metals access to Volta's technology,  feedstock delivery, and access to an Asian black mass supply network.  
Volta, and its parent company have recently teamed up with Mitsubishi Materials to establish a highly-efficient process for recovering lithium, cobalt and nickel from the black mass produced in the LIB recycling process with a view to commercialisation.