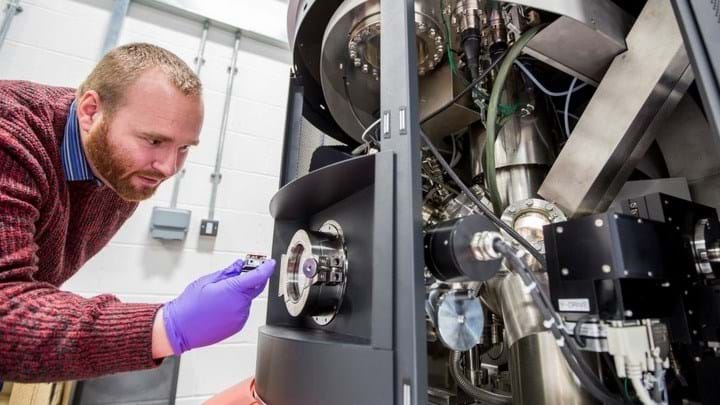 Swansea University
SWANSEA University, in partnership with Tata Steel and Warwick Manufacturing Group at the University of Warwick, has been awarded £7m (US$9.2m) by the Engineering and Physical Sciences Research Council (EPSRC) to develop and test new steel alloys.
New steels are needed for many applications, such as making cars more fuel-efficient and making plastic-free packaging. Currently, developing new steel alloys is a very slow process with lots of different stages. Up to 900 t of material can be required for testing, which increases costs. The £7m in funding will be used to improve the speed at which new alloys are developed.
The group will combine physical testing of hundreds of samples along with computer modelling in a process known as rapid alloy prototyping. With this method, samples only need to weigh a few grammes, and 100 samples can be tested – in areas such as strength, durability, resistance to corrosion, and electrical and mechanical properties – in the time it would ordinarily take to test one sample.
 "Our approach will involve fewer stages in the testing process," Cameron Pleydell-Pearce, associate lecturer at Swansea University college of engineering told The Chemical Engineer. "We will identify areas where we can make shortcuts. However, the reason we can do this is because we will be drawing on much better data, which is at the heart of our approach. As just one example, this will allow us to use properties such as hardness to screen samples, without needing to conduct full-scale mechanical tests on every sample. High throughput screening is a tried and tested approach in the pharmaceutical industry. We are adapting it for steel."
The new approach will allow most of the testing to occur in laboratories and imaging suites rather than at a steel plant, and only test alloys at a larger scale when they show promising characteristics.
Martin Brunnock, Tata Steel's UK technical director, said in a statement: "Steel is playing an essential role in helping to solve major societal challenges such as the transition to sustainable energy and mobility, and it's vital we can keep pace through the faster development of innovative steel products."
Claire Davis, of WMG at the University of Warwick, said: "This project provides an exciting opportunity to accelerate the translation of innovative steel chemistry and process improvements into the steel industry. We'll be able to explore the opportunities for increasing steel scrap levels in new steel production, contributing to the circular economy in the UK. It is an exciting time for researchers in steel as the rapid alloy processing facilities will allow us to trial new chemistries and process routes quickly to make recommendations for industrial takeup."