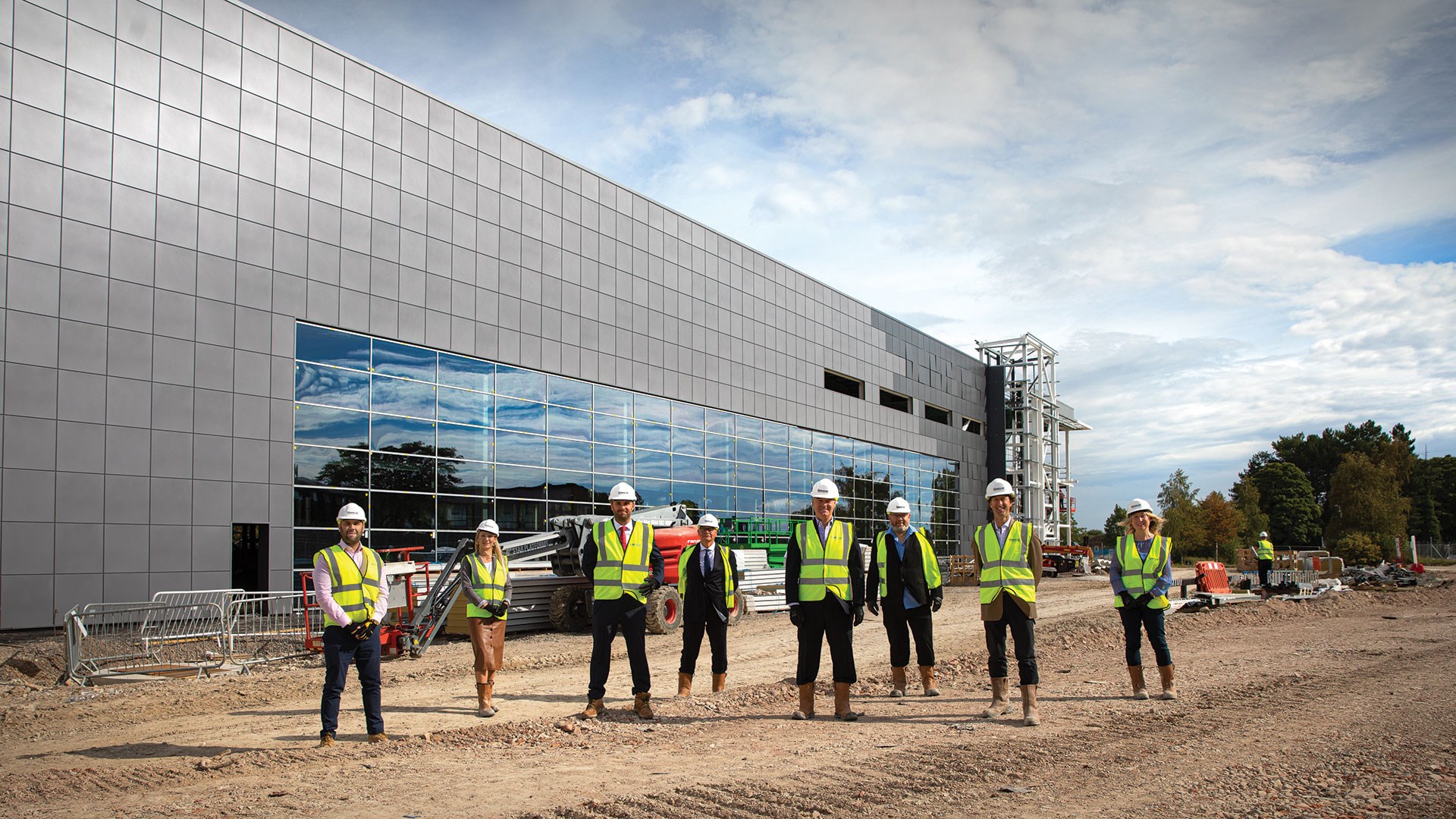 VMIC
THE UK's emergency vaccine manufacturing innovation centre (VMIC) has been sold to US manufacturer Catalent, sparking concerns about lost opportunities for innovation, training and pandemic preparedness.
Plans for VMIC were unveiled in 2018, with the Government pledging £66m (US$85m) to build a centre in Oxfordshire that would provide vaccine manufacturing capacity in the event of a pandemic; offer a cost-effective site for developing and manufacturing new vaccines to support UK industry; and allow cost-effective small production runs for rarer diseases, such as Ebola and Lassa fever. In response to Covid-19, the Government then awarded VMIC a further £131m to expand and fast track construction.
Catalent has said it will invest up to US$160m to complete the centre and equip it with capabilities for the development and manufacture of biologic therapies and vaccines, including mRNA, proteins and other advanced modalities.
The company said: "It is expected that the new facility will employ more than 400 people and support public and private organisations to develop and manufacture biotherapeutics."
A survey of IChemE members in December – when news of the sale first emerged – caused consternation, as 86% of respondents said the UK Government should retain a stake in VMIC. Academics writing in the British Medical Journal in February said that VMIC provides a vital bridging function for public and private research and a cost effective way to retain and adapt staff and skills to meet current and future threats.
"The loss of the VMIC at this time is arguably akin to defunding fire brigades after extinguishing a major blaze."
A source told the Financial Times last year that with the need for surge capacity in manufacturing gone, the Government was looking to recoup its investment in VMIC. The UK Government has released a statement saying it has not sold the facility, as VMIC is a private company and always has been. It declined to state how much taxpayer funding it expects to recover. Catalent has not responded to requests for comment. The Government said it has not negotiated "step-in-rights" that would have enabled the UK to commandeer use or output of VMIC in case of an emergency.
The UK BioIndustry Association has welcomed the news. CEO Steve Bates said: "Significant additional private and public sector vaccine manufacturing capability is coming online in the next few years in the UK. The UK already has more capability than was identified at the start of the pandemic in early 2020, which can support future global pandemic responses and the creation of other innovative therapies and medicines for the benefit of patients."
He pointed to investments in UK manufacturing that have taken place since the pandemic, including Fujifilm Diosynth Biotechnologies' £400m investment in Billingham; Wockhardt building a new fill-and-finish site in Wrexham; and Croda's investment in new lipid production capacity in Staffordshire.
Reacting to Bates' summation of this new investment in capacity, Bill Thompson, a biopharmaceuticals consultant who voiced concern about maintaining strategic production capacity in our initial survey, said he is less worried now – although he is still apprehensive about the impact the sale could have on innovation.
"I think there is still a case for having an innovation centre dedicated to vaccines, and if it's not VMIC it should be somewhere else. The approach of the Cell & Gene Therapy Catapult is more longterm and consistent. It encourages innovation through its facilities, and it also encourages companies to set up manufacturing."
Keith Plumb, a process, safety and equipment consultant, said: "I agree with the point that more manufacturing has come back but I'm not sure that's what UK industry needed. I'm concerned about the loss of training opportunities for chemical and process engineers and all sorts of science and engineering roles that would have been available at VMIC."
Catalent has 1,300 employees in the UK at four facilities focused on development and manufacturing of oral dose forms, located in Nottingham, Swindon, Haverhill, and Dartford.