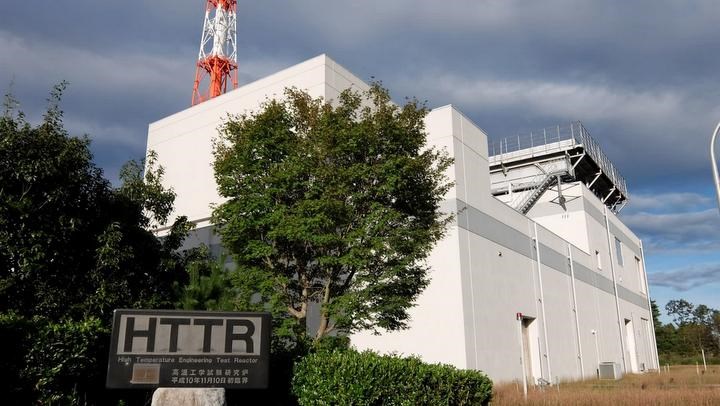 JAEA
THE UK's Penultimate Power has agreed to form a joint venture with the Japan Atomic Energy Agency (JAEA) to build a novel small modular reactor in the UK to provide power and process heat for heavy industry.
The partners want to build a 10 MWe high-temperature gas-cooled nuclear reactor in the North East of England, replicating a design that has been running in Japan since 1998. Ian Fells, technical director at Penultimate Power and former consultant to the UK Atomic Energy Authority, said the venture is seeking approvals from authorities and he expects the £500m (US$651m) plant will be constructed within the coming 48 months.
"We talk about distributed electricity generation with wind, solar and biomass generation," says Fells. "Now we're talking about distributed nuclear generation."
Plans include scaling up the technology to 100 MWe, and building a factory, preferably in Teesside, to construct the modular plants for use across the UK. Though Fells said a timeline for this has not yet been agreed.
Fells says the technology could be used to fill the energy gap left as the UK shuts down dirty coal-fired power plants and as larger, traditional nuclear power plants reach the end of their working lives. Recent cancellations of large-scale nuclear projects in the UK led experts to warn of a looming energy crisis, and concerns the UK would have to return to burning more fossil fuels to provide baseload cover for intermittent renewables.
Power and heavy industry feedstocks
The JAEA's design is helium-cooled and produces heat at up to 950°C, far higher than usual reactors. This heat is suitable for use by heavy industry, including for chemicals manufacture, desalination and direct hydrogen production through electrolysis. This in turn could be used to produce fertilisers and as a reducing agent in steel manufacture, replacing coke.
"One great advantage is the intrinsic safety [of the design]," says Fells. Unlike traditional nuclear plants, which require controlled shutdown, a key advantage among SMR designs is that they will automatically shut down safely without power or human intervention, avoiding the out-of-control meltdown that occurred at Fukushima in 2011.
This intrinsic safety feature means the SMR design is more likely to be authorised for use on industrial sites, Fells says.
On funding, the project has international investors, and would need support from the UK government, he says, adding that the intention is that technology will be exported for use in Europe and the Middle East.
Nuclear not proliferating
The UK nuclear industry has suffered setbacks recently, with backers withdrawing from plans to build new large-scale plants in Wylfa and Moorside.
"I think it is unlikely that [the UK] will build another large, traditional 3 GW reactor in this country," Fells said.
The UK Government's support for SMRs has blown hot then cold. It launched a £250m competition in 2015 aimed at commercialising the technology but in 2017 scaled back its ambitions, announcing it would offer just £44m to prove the feasibility of a wider set of designs and then for development activities.
Outside of this competition, NuScale has said it aims to deploy its SMR design in the UK with the first 60 MWe units aimed for operation in the mid-2020s, while Rolls-Royce has submitted design plans to the government for a 220 MWe unit.